The University of Texas Symphony Orchestra performs a diverse range of symphonic literature six times a year. The ensemble collaborates with prominent artists from around the globe, as well as with the distinguished faculty of the Butler School of Music. Recognized as one of the premier college orchestras in the nation, the UTSO is regularly featured on Austin's classical music station, KMFA 89.5, and has performed in a number of prestigious local and national venues.
Join
UTSO is open to all qualified students university-wide by audition.  
---
Course
M-W-F, 12–2p  
MRH 2.118
UNDERGRADUATE ENS 102S 
GRADUATE ENS 182S
---
Follow
Watch
Go inside rehearsal with the University of Texas Symphony Orchestra. Students discuss their love for the music, their shared experience and their beloved conductor, the orchestra's Director of Music Farkhad Khudyev, who brings passion and energy to every rehearsal and concert.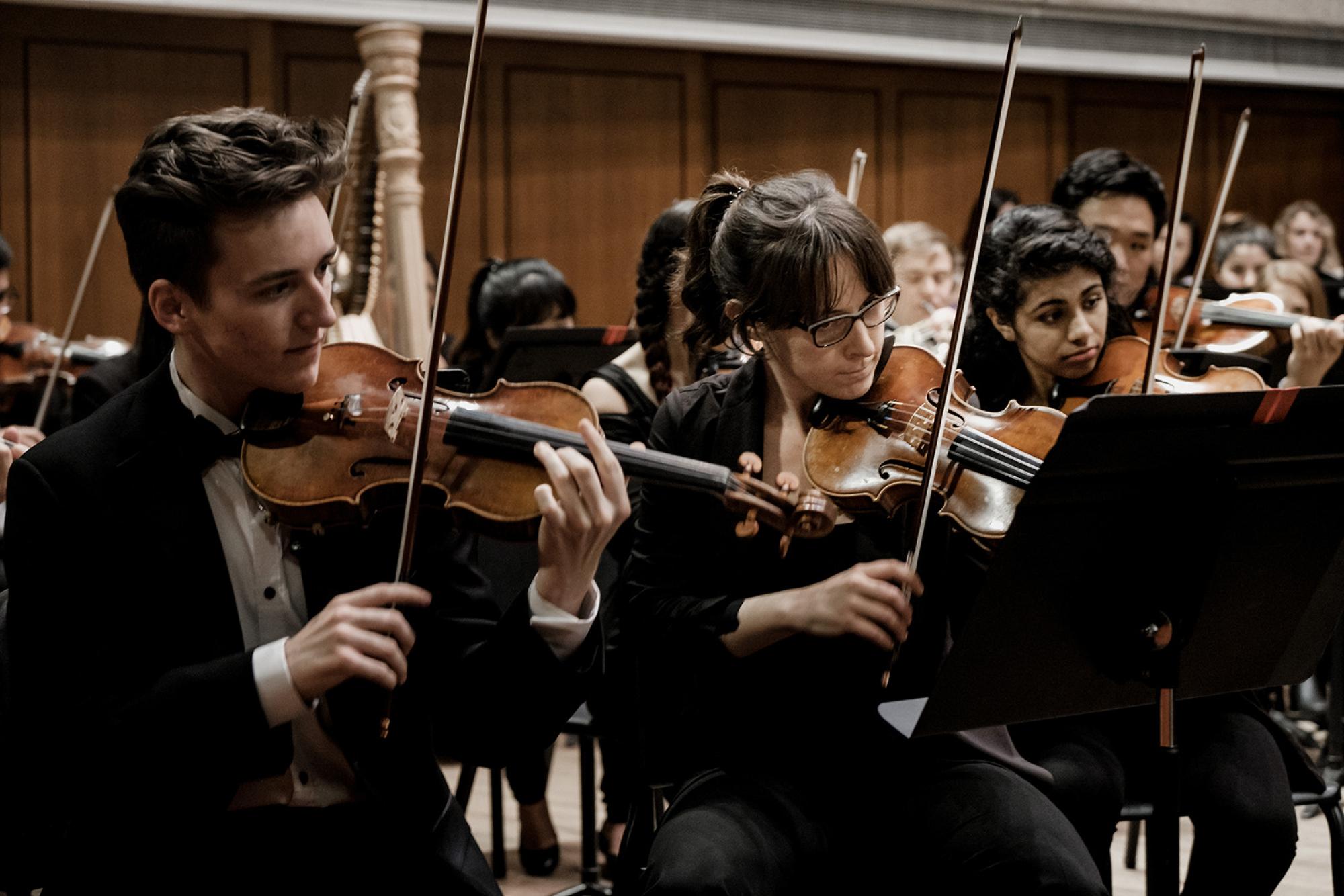 Each season the Symphony Orchestra performs  major works with winners of the Butler School Concerto Competitions.
Recent Visiting Artists
John Adams
William Bolcom
Carl St. Clair
James Conlon
Milchael Gilbertson
Jennifer Higdon
Michelle Merrill
Christopher Roundtree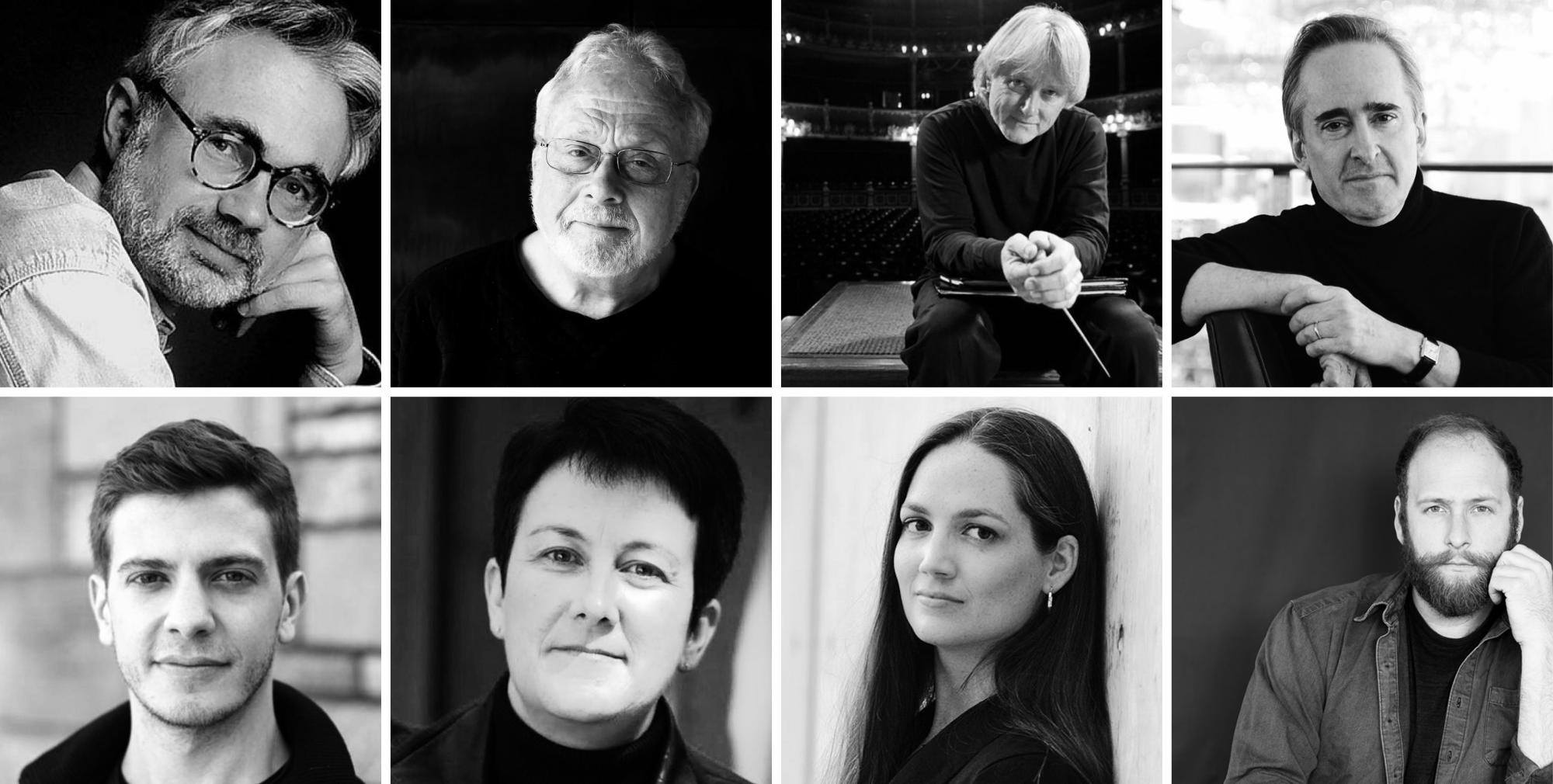 WATCH
Scene and Duet from Ballet Suite No. 2,
"The Path of  Thunder"
Gara Garayev
Farkhad Khudyev, conductor
excerpt
Bates Recital Hall 
Austin, TX
21/22
Ludwig van Beethoven
Symphony No. 9
Leonore Overture, No. 3, Op. 72b
Max Bruch
Marimba Concerto
Antonín Dvořák 
Symphony No. 8
W.A. Mozart
Concerto for Piano No. 23 in A Major, K.488
Symphony No. 40 in G Minor, K. 550
Florence Price
Dances in the Canebrakes
Sergei Rachmaninoff
Piano Concerto No. 3 in D Minor, Op. 30
Camille Saint-Saëns
Romance for horn & Orchestra, Op. 36
Pytor Ilyich Tchaikovsky
Romeo and Juliet Overture-Fantasie
19/20
Hector Berlioz
Symphonie Fantastique
Edvard Grieg
Lyric Suite
Jordan Kuspa
Lemondade Battery 
Sergei Rachmaninoff 
The Bells
Maurice Ravel
Suite from Ma Mére l'Oye
Dimitri Shostakovich
Symphony No. 15
Jean Sibelius
Symphony No. 2
Richard Strauss
Ein Heidenieben, Op. 40
18/19
Béla Bartók 
Concerto for Orchestra
Ludwig Van Beethoven
Symphony No. 7
Ash Fure
Bound to the Bow
Michael Gilbertson
Fool's Gold
Jennifer Hidden
Oboe Concerto
Sergei Prokofiev
Romeo & Juliet Suite 1
Dimitri Shostakovich
Symphony No. 5
Lists are partial