Members of Longhorn Band pose for a portrait with instruments
The Longhorn Band Legacy Fund is a permanent endowment to ensure the future of the "Showband of the Southwest" for future generations. The Longhorn Band Legacy Fund exclusively benefits the Longhorn Band and provides unrestricted support. Funds are distributed by the Longhorn Band director and the director of bands for financial support of the Longhorn Band, including but not limited to student scholarships, travel, performances, uniforms, instruments and equipment.
Giving to the Longhorn Band Legacy Fund is your opportunity to ensure that this jewel in the crown of The University of Texas continues to shine brightly for future generations.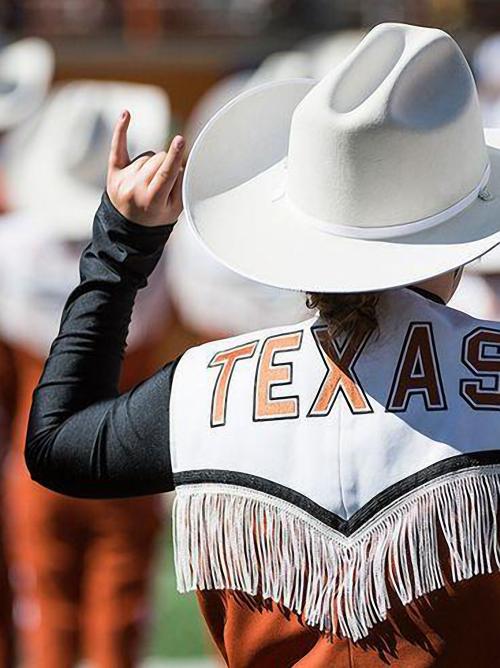 $1.2M in new LHB Scholarships
The Longhorn Alumni Band Charitable Fund has made an historical investment in current and future Longhorn Band students. Last week during the UT Austin's annual day of giving, "40 Hours for the Forty Acres," the Longhorn Alumni Band Charitable Fund committed $1,240,000 to the University of Texas at Austin Butler School of Music, including a $600,000 general scholarship fund along with nineteen named scholarship funds.