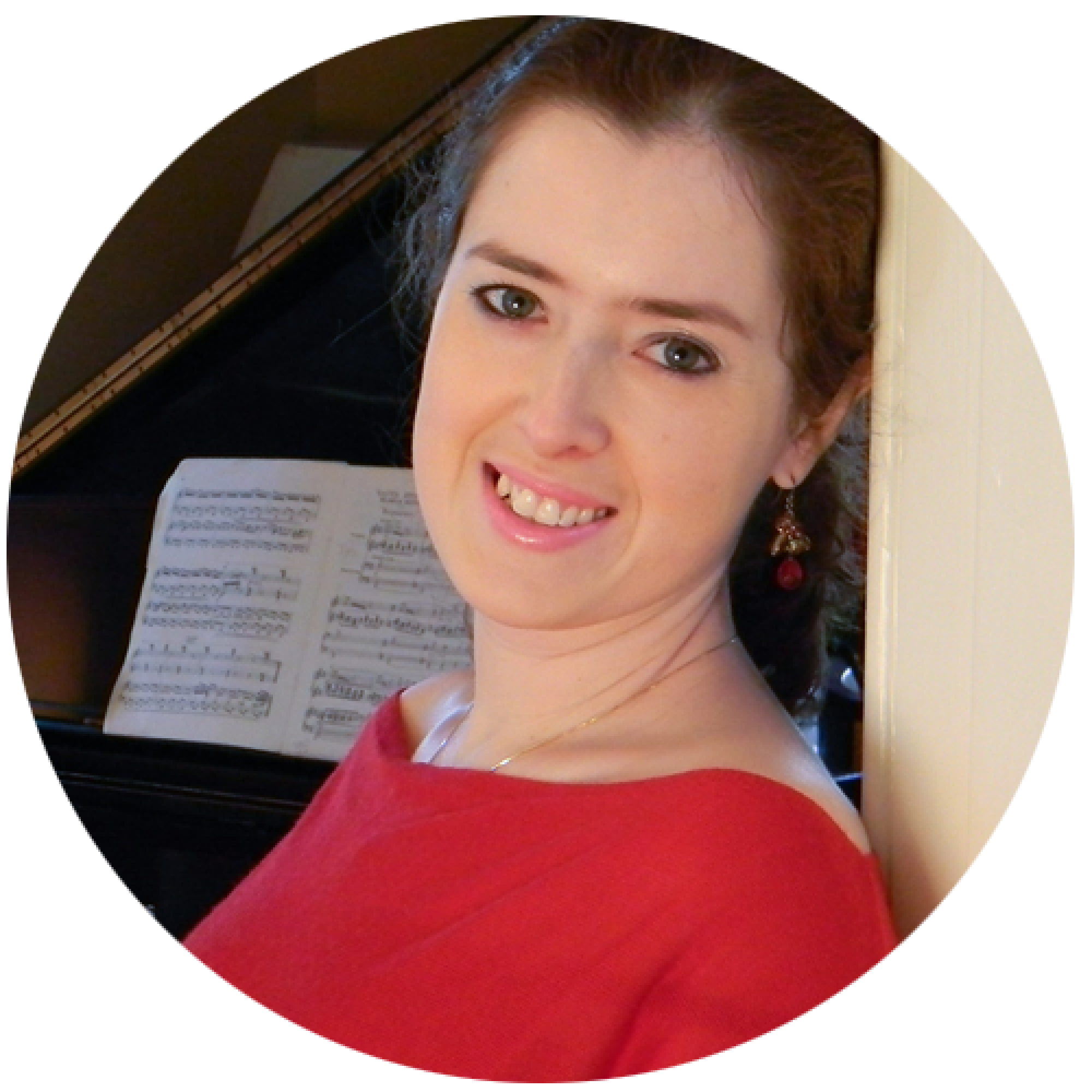 Dr. Margarita Denenburg
Associate Professor of Practice in Piano Pedagogy
Director, Piano Project
Dr. Margarita Denenburg, NCTM is Associate Professor of Practice in Piano Pedagogy at The University of Texas at Austin. Dr. Denenburg is a passionate musician and pedagogue who was recognized for her exceptional teaching through the "Innovative Teaching Award" and the "Excellence in Education Award" for the state of Ohio.
Dr. Denenburg has multiple articles in the American Music Teacher journal, Clavier Companion magazine and Piano Pedagogy Forum. She presented at Music Teachers National Association – Nation Conference, College Music Society – National Conference, National Group Piano/Piano Pedagogy Forum, Ohio Music Teacher Association as well as several college music society regional conferences.  
Dr. Denenburg enjoys playing as much as teaching and writing. She most recently performed several solo recitals in Ohio and is currently preparing for a concert series with her duo partner Gerald Evans, working on the complete cycle of Planets by Gustav Holst. Past performance projects include music by Holocaust composers, the sentential research and performance of the Rite of Spring, and music by Robert Schumann.   
Dr. Denenburg held several leadership positions on the board of Ohio Federation Music Clubs, the Ohio Music Teachers Association, and College Music Society.  Recent positions on OhioMTA board included: President Elect, Vice President for Student Activities, and a chair for the Commissioned Composer Award.
Dr. Margarita Denenburg holds Bachelor of Music and Master of Music degrees in piano performance from Arizona State University, and a Doctorate of Musical Arts in Piano Performance from the University of Southern California.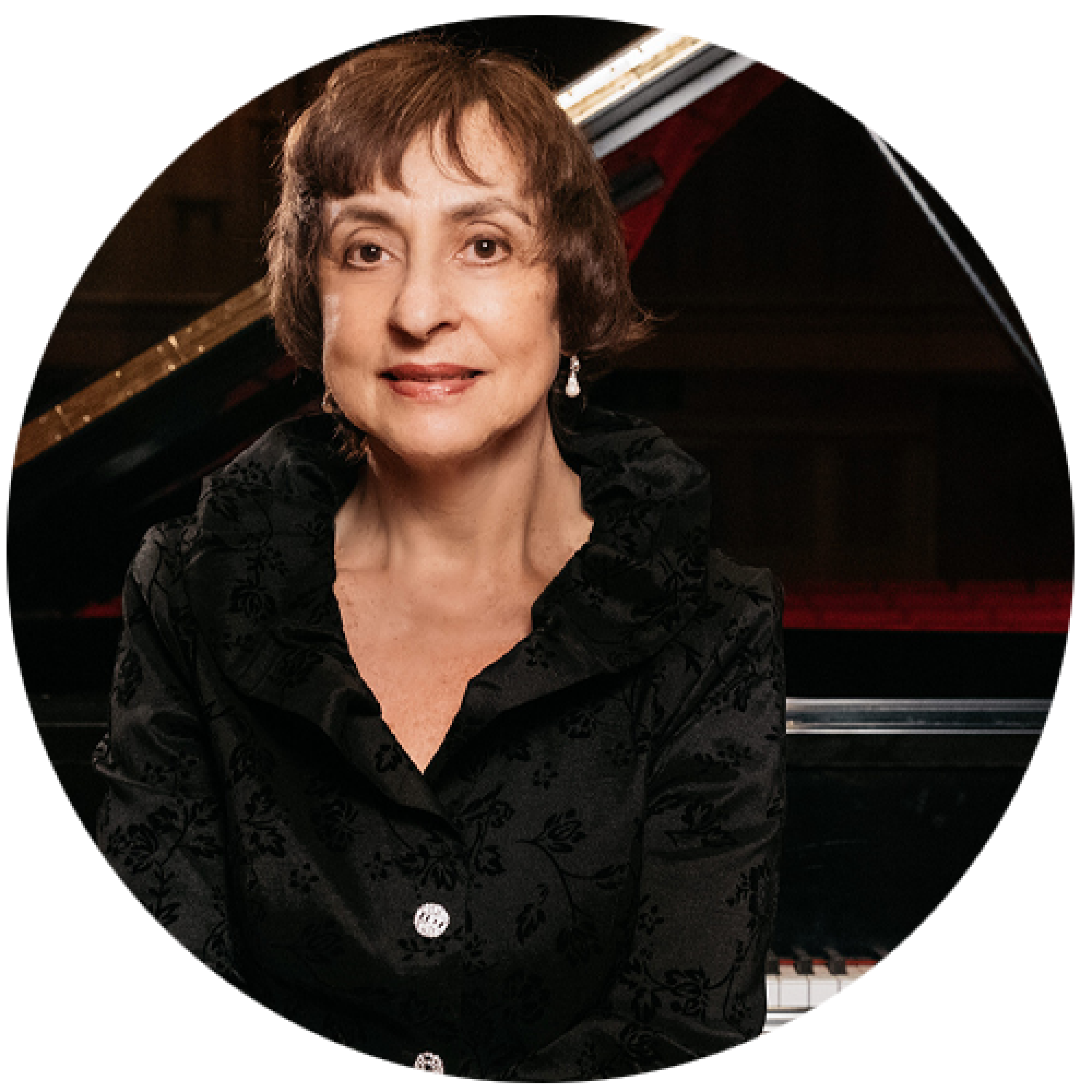 Sophia Gilmson
Emeritus Professor of Piano Pedagogy
Founder and Former Director, Piano Project
Sophia Gilmson, a Russian-born pianist, graduated cum laude from the Leningrad (St. Petersburg ) Conservatory, where she studied with Professor Vitaly Margulis. She is a recipient of numerous awards, including First Prize in the Young Artists Competition in New York City, followed by a recital in Carnegie Hall, and the Piano International Recording Competition. Radio Leningrad, Radio Vatican, WQXR and WNYC in New York City, among others, have broadcast her performances.
She has concertized extensively in her native Russia, Italy, and the United States to a high critical acclaim. Carl Cunningham of The Houston Post described Ms. Gilmson's playing as a "…brilliant, driving performance." Michael Huebner, of the Austin American-Statesman, referred to her performance of Bach's Goldberg Variations as "one of the most refreshing and thought-provoking performances this season." In 2001, she was awarded the prestigious Mount Everest Award by the Austin Critics Table for this performance, in which she played the Goldberg Variations on harpsichord and piano in the same evening. Michael Barnes, chief arts critic of the Austin American-Statesman, ranked this as one of the top ten arts events of 2001, calling it "unforgettable". In the celebration of its 20th anniversary, Austin's Performing Arts Center included this concert in the list of twenty most memorable programs of its history, one per year.
Ms. Gilmson is active as a teacher as well as a performer. Her students have won major prizes on state, national, and international levels. Her unique pedagogical skills are universally recognized at both pre-college and collegiate levels. She has received an array of excellence in teaching awards, including 2001 Collegiate Teaching Achievement Award of Texas.
A dedicated educator, Ms. Gilmson is the co-founder of both Houston and Austin Young Artists Concerts, the programs designed for musically gifted children. Sophia has been an artistic director for both programs for twenty years, since its inception in 1987 to 2007. These programs were hailed as "outstanding," "fabulous," "unique," and "cultural treasures" by musicians from all over the country.
She presented papers, master-classes and lectures at World Piano Pedagogy Conferences, Music Teachers National Association Conventions as well as various state conventions and international music festivals.
She has been published in Keyboard Companion, official journal of the Frances Clark Center for Keyboard Pedagogy.
For more information, visit sophia-gilmson.com.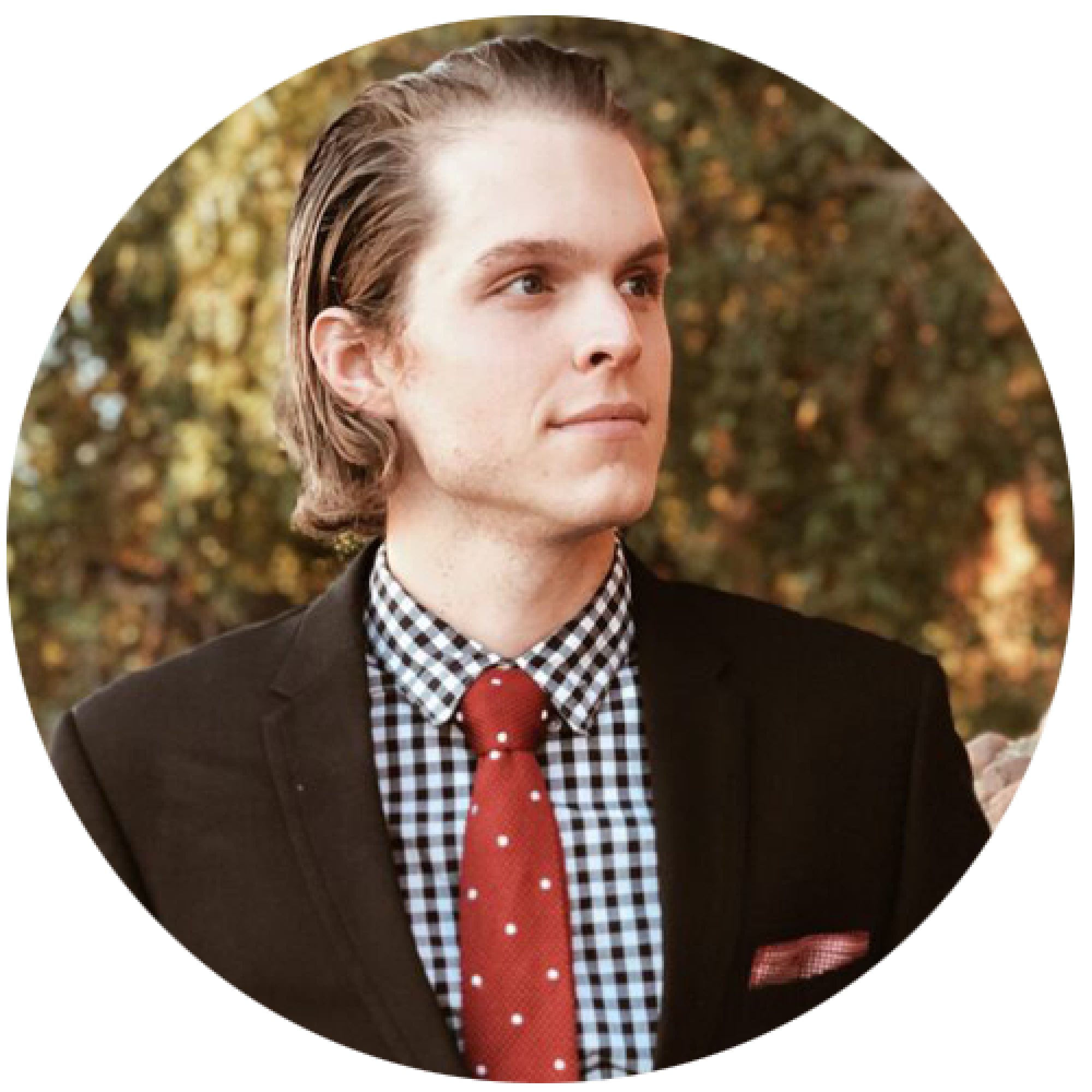 Willem de Beer
Coordinator, Piano Project
Described as "mature beyond his age" and a "…bright and shining star in the firmament of the South African music scene," by newspaper Beeld, Willem de Beer is quickly becoming one of the foremost South African concert pianists.
Willem de Beer was the winner of various competitions, including the largest classical music competition in South Africa, ATKV's Muziq (2014); UNISA's 5th National Piano competition (2019); the Lionel Bowman Beethoven Competition (2017); the Olive Liebertz Bursary Competition (2016); the Wakkerstroom Music Festival Bursary Competition (2015); the Philip H. Moore Competition (2013); UNISA Music Scholarship Competition (2012); the First Atterbury National Piano Competition (2011); and the Arts Trust National Piano Competition (2009). Willem was also a main prize winner, and the joint winner of the Piano Category at UNISA's 120th Anniversary Bursary Concert (2014). Willem was also the runner-up at the SAMRO Overseas Scholarship Competition (2017) and finalist in the Stellenbosch International Chamber Music Festival Bursary Competition (2015). During 2016, Willem competed in the 13th UNISA International Piano Competition and was selected to compete in the First Olga Kern International Piano Competition, held in the New Mexico. Willem won the Kern Foundation's prestigious Aspiration Prize.
Since 2009, Willem was fortunate enough to appear with all of South Africa's professional orchestras and most of its semi-professional ensembles. During these engagements he was able to work with various international, as well as local, conductors. Willem has attended master classes with various celebrated international artists in South Africa and abroad. These artists include Jerome Lowenthal, John Perry, Ramsi Yassa, Marian Rybicki, Petronel Malan, Fali Pavri, Golda Vainberg-tatz, Vyacheslav Gryaznov, and Antonio Pompa-Baldi. During 2014, Willem received his BMus cum laude under the guidance of Professor Joseph Stanford from the University of Pretoria. He graduated as one of the best students in the whole of the Humanities Faculty. He completed a Master's degree (cum laude) in Piano Performance at the University of Pretoria under Dr Bryan Wallick in 2018, and obtained a second Master's degree at the University of Texas at Austin under the supervision of Prof. Anton Nel. Willem is currently pursuing a doctorate degree in piano performance at the University of Texas at Austin under the tutelage of Prof. Anton Nel. Willem is married to Reneé de Beer and together they have a beautiful baby girl, Rebekah.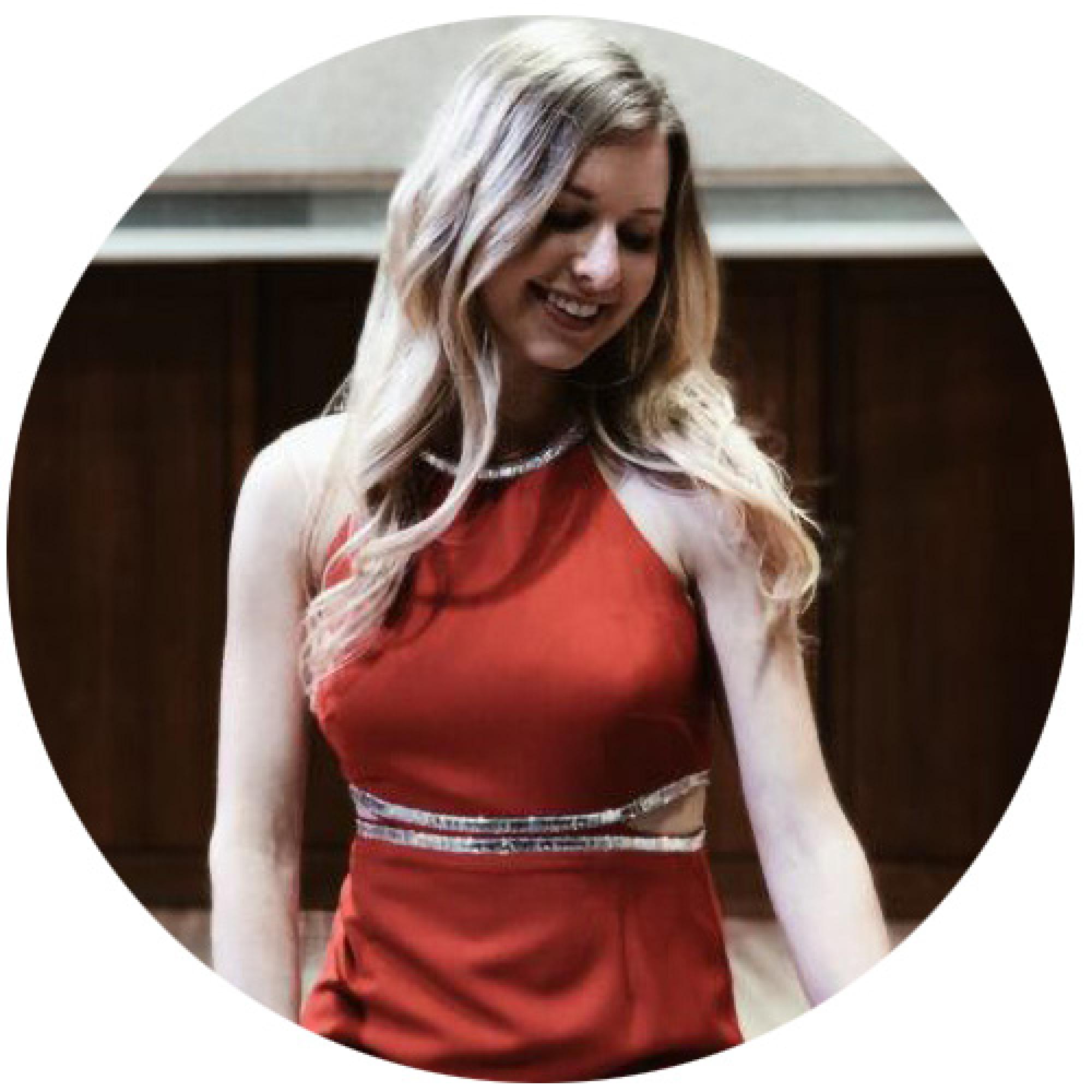 Kaitlin Lalmond
Theory Instructor, Piano Project
Wisconsin native Kaitlin Lalmond has been playing piano since she was four years old. At age14, she received second place in the American Association of Christian Schools (AACS) National Piano Competition. In 2016, Lalmond was selected as one of four winners of the MasterWorks Festival Concerto Competition and performed the first movement of Beethoven's Third Piano Concerto with the Master Works Festival Orchestra. Later in the year, she was selected to perform the first movement of the concerto with the University Symphony Orchestra in Ted Mann Concert Hall. Other recent prizes include Marvin O. Mechelke II Scholarship Competition (first place), Thursday Musical Young Artists Scholarship Competition (first place tie), Schubert Club Scholarship Competition (Honorable Mention), and more. She has also participated in master classes with artists including Joyce Yang, Arthur Greene, Douglas Humphreys, and Steven Mayer.
Kaitlin received her bachelor's degree from the University of Minnesota-Twin Cities, where she studied with Distinguished McKnight Professor Lydia Artymiw. She completed her master's degree at the University of Texas at Austin under the guidance of Prof. Anton Nel and is now pursuing a Doctorate of Musical Arts in Piano Performance at the University of Texas at Austin.
A sought-after teacher with students of all ages, Lalmond teaches group piano and private lessons as a Teaching Assistant at UT-Austin. She also teaches for the Austin-based music school Clavier-Werke as well as her own private studio locally. She also taught as a substitute for local teachers and founders of the Austin Chamber Music Center, Felicity Coltman and Ora Shay, throughout 2018-19. Lalmond is actively involved in the UT-Austin collegiate chapter of Music Teachers National Association and traveled to Spokane, Washington, to give a presentation at the MTNA 2019 National Conference.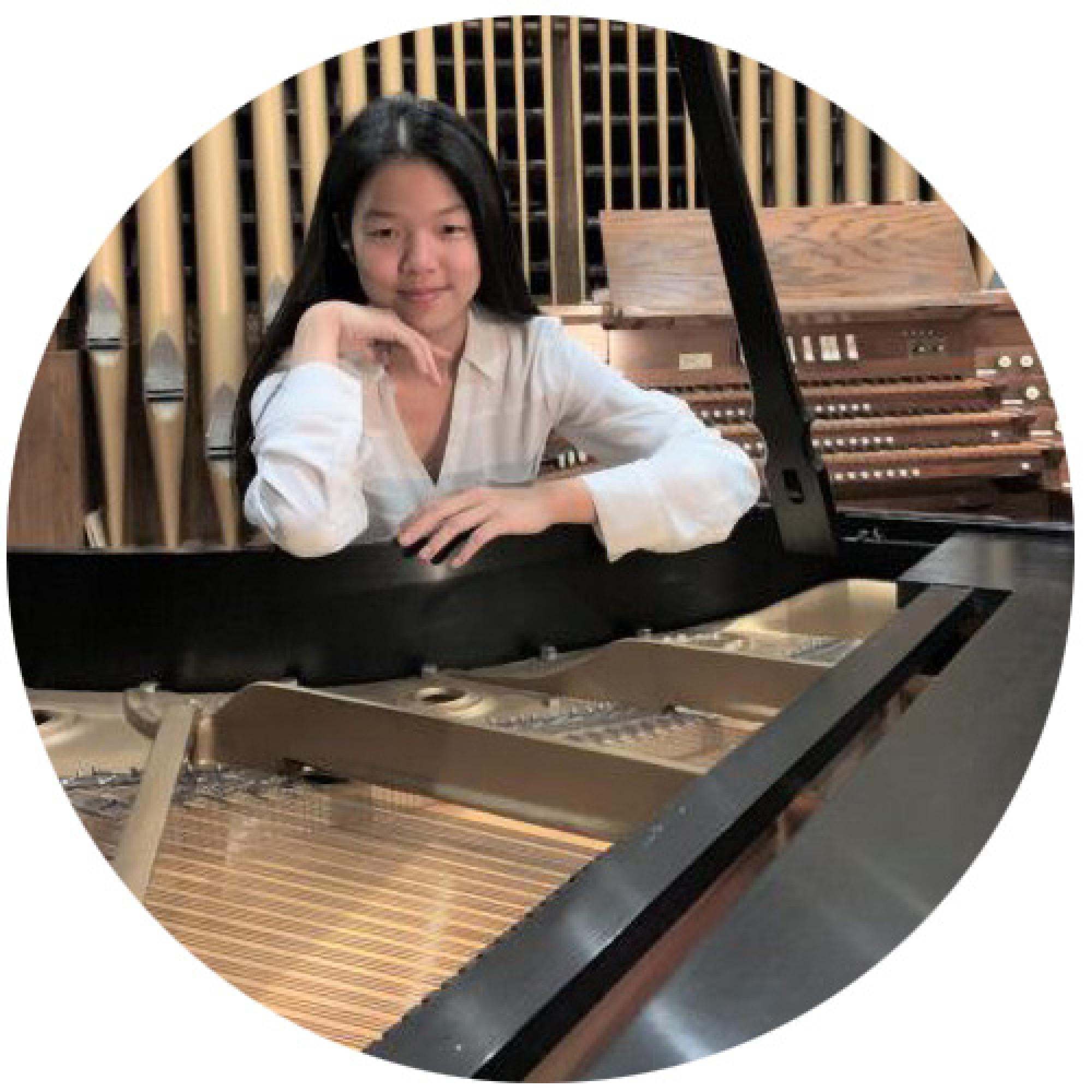 Claire Kim
Claire Kim is currently pursuing a Bachelor of Music in Piano Performance at the University of Texas at Austin under the tutelage of Prof. Andrew Brownell. She started her piano at age seven in South Korea and found a passion in pedagogy from volunteering to teach young children in AKPC Korean School at the age of 15. Claire strongly believes in encouraging her students to have fun playing music and guiding them to be confident as musicians.
Kim previously worked for Music Eunited, a non-profit music program that provides free lessons for elementary students from low-income households and students with disabilities. When she became the co-president of Music Eunited in 2017-18, she organized weekly tutoring, directed students and teachers, planned student recitals all while teaching. Kim then became an assistant manager of the MTNA UT Austin Collegiate Chapter in 2019 and organized masterclasses. Most recently, she studied Piano Pedagogy with Prof. Sophia Gilmson and started teaching in the Piano Project in 2019-20.
Kim is active and hardworking as a performer. She was selected to perform with the Austin Symphony Orchestra conducted by Peter Bay in 2017, and often performed in the Pianoforte, a music program performing for senior residents at retirement homes in the Austin area. She served as vice-president of the Pianoforte in 2016-17, and eventually became the president in 2017-18. Within these positions, she recruited performers and designed fundraising concerts as continuing to perform. In 2019, she performed in masterclasses by Prof. Steven Mayer and John Perry. Most recently, she participated in the Texas State International Piano Festival in 2019. Kim not only performed as a soloist, she also collaborated with other pianists and instrumentalists. Finally, Kim learned not only the piano, but also the harpsichord under Prof. Donald Livingston and organ under Prof. Gregory Eaton in 2019.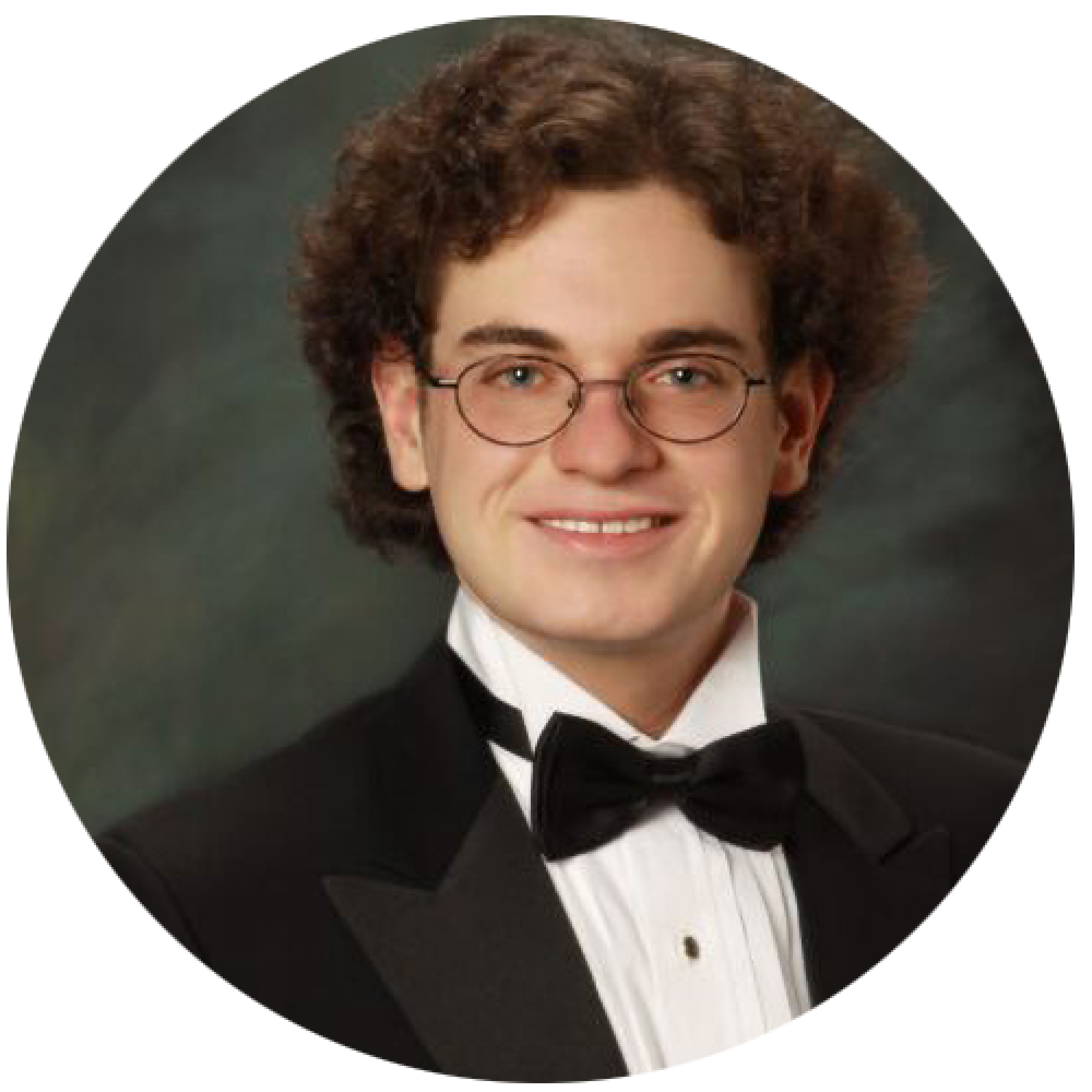 Noah Sonderling
Noah Sonderling was born in Los Angeles, where he studied piano and violin and sang with the L.A. Children's Chorus. He is currently pursuing a doctorate at the University of Texas at Austin with Prof. Anton Nel. Previously, Sonderling earned master's and bachelor's degrees from Indiana University Bloomington, where he studied with Menahem Pressler and Norman Krieger. Other teachers include Junko Ueno Garrett, Asaf Zohar, Christopher Harding, and Elisabeth Wright.
In demand as a chamber musician, Sonderling has collaborated with artists including Norman Krieger, Eric Kim, Brandon Vamos, and members of the Los Angeles Philharmonic. A champion of both classic and modern music, he was a member of the Indiana University New Music Ensemble from 2015 to 2020 and appeared twice as a concerto soloist with the ensemble. He has worked extensively with both student composers and recognized modern masters such as Krzysztof Penderecki, Augusta Read Thomas, Andrew Norman, Dai Fujikura, and Georg Friedrich Haas.
Sonderling received awards in the 2013 Edith Knox Concerto Competition (Torrance, California) and 2015 Brevard Music Center Piano Competition and won the 2018 Ligeti Concerto Competition at Indiana University Bloomington. He has participated in the Brevard Music Festival, Orford Musique Académie, and Montecito International Music Festival, and in 2018 was one of three pianists chosen to be young artists in residence at the Manchester Music Festival. In 2019, he received the Orchestral Keyboard Fellowship from the Aspen Music Festival, an offer that was renewed for the 2021 season. He is on the list of substitute musicians for the New World Symphony and has also subbed with the American Youth Symphony.