an oboe player, trumpet player, and a marimba player with mallets.
BACHELOR OF MUSIC • MASTER OF MUSIC • DOCTOR OF MUSICAL ARTS • ARTIST DIPLOMA
Performance majors receive professional applied training with a member of our artist faculty. In addition to weekly private study, students receive instruction in music theory and music history, participate in ensembles and chamber music, and present public recitals.
A strong sense of community is built through weekly studio classes, which provide solo performance opportunities and a forum to discuss topics such as orchestral and operatic excerpts, performance anxiety, teaching strategies, effective practicing, and audience engagement.
Students also benefit from an active artist-in-residence program, with recent master classes by Chicago Symphony Orchestra concertmaster Robert Chen, Grammy-nominated flutist Brandon Patrick George, and tenor Rafael Davila, a Butler School alumnus and regular performer with the Metropolitan Opera.
The UT Symphony Orchestra holds an annual Concerto Competition; brass, wind and percussion, string, and piano students can compete to play as a concerto soloist with the orchestra in one of the season's concerts.
Performance Areas
Flute | Oboe | Clarinet | Bassoon | Saxophone | Horn
Trumpet | Trombone | BassTrombone | Euphonium | Tuba | Percussion
Violin | Viola | Cello | Double Bass | Harp | Guitar
Piano | Collaborative Piano | Organ
Voice | Opera
Saxophone | Trumpet | Trombone | Guitar | Piano | Double Bass | Drums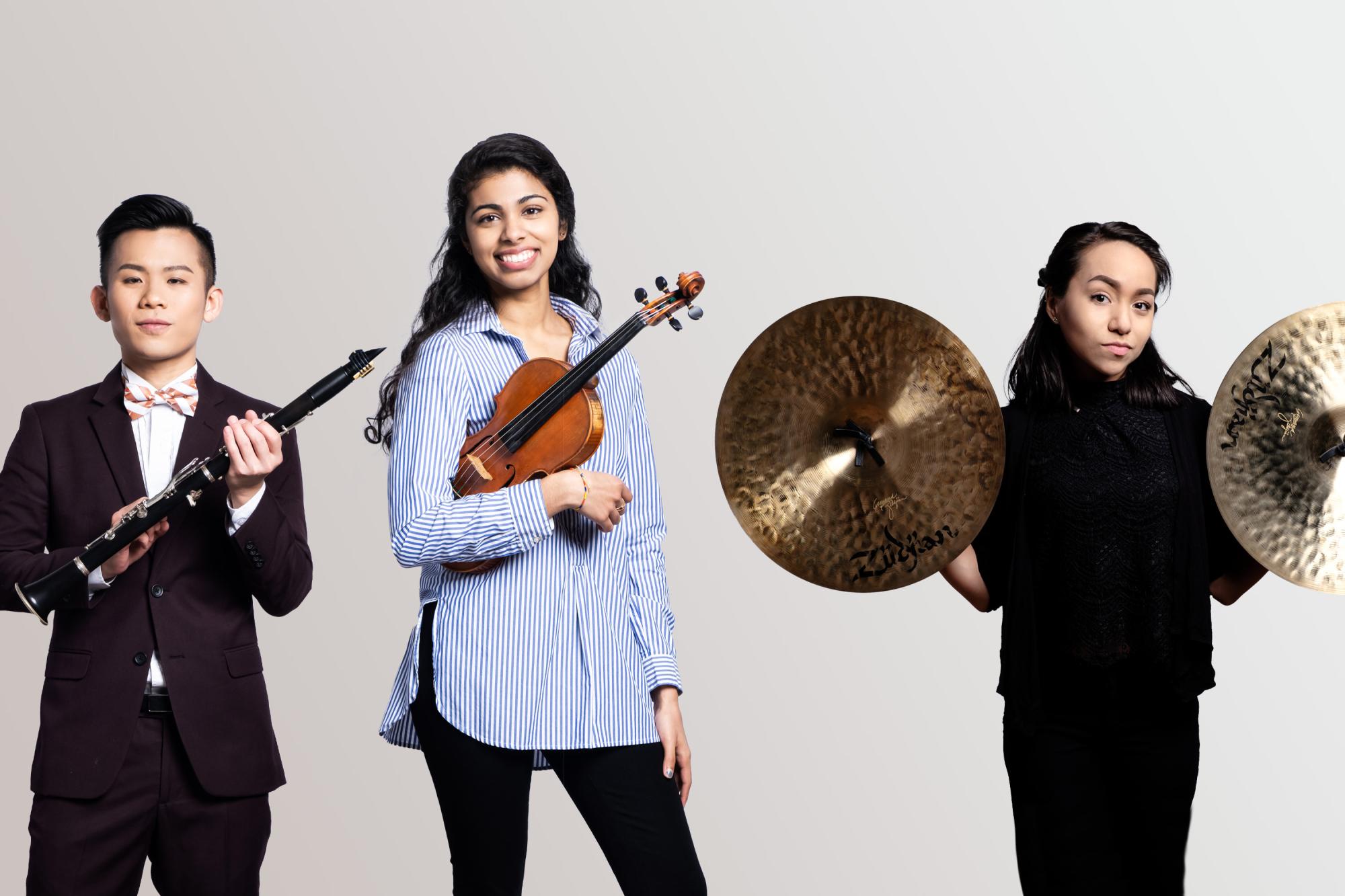 Winds, Percussion & Strings
Led by a faculty of internationally-recognized teachers and performers, students receive training in the standard solo, ensemble, and orchestral literature for their instruments. Students achieve a high degree of professional competence and appropriate stylistic approaches to the literature of various historical periods. The flexible, rigorous undergraduate and graduate curricula help students become confident performers, knowledgeable musicians, skillful teachers, and productive individuals who are dedicated to the pursuit of excellence in all dimensions of professional life.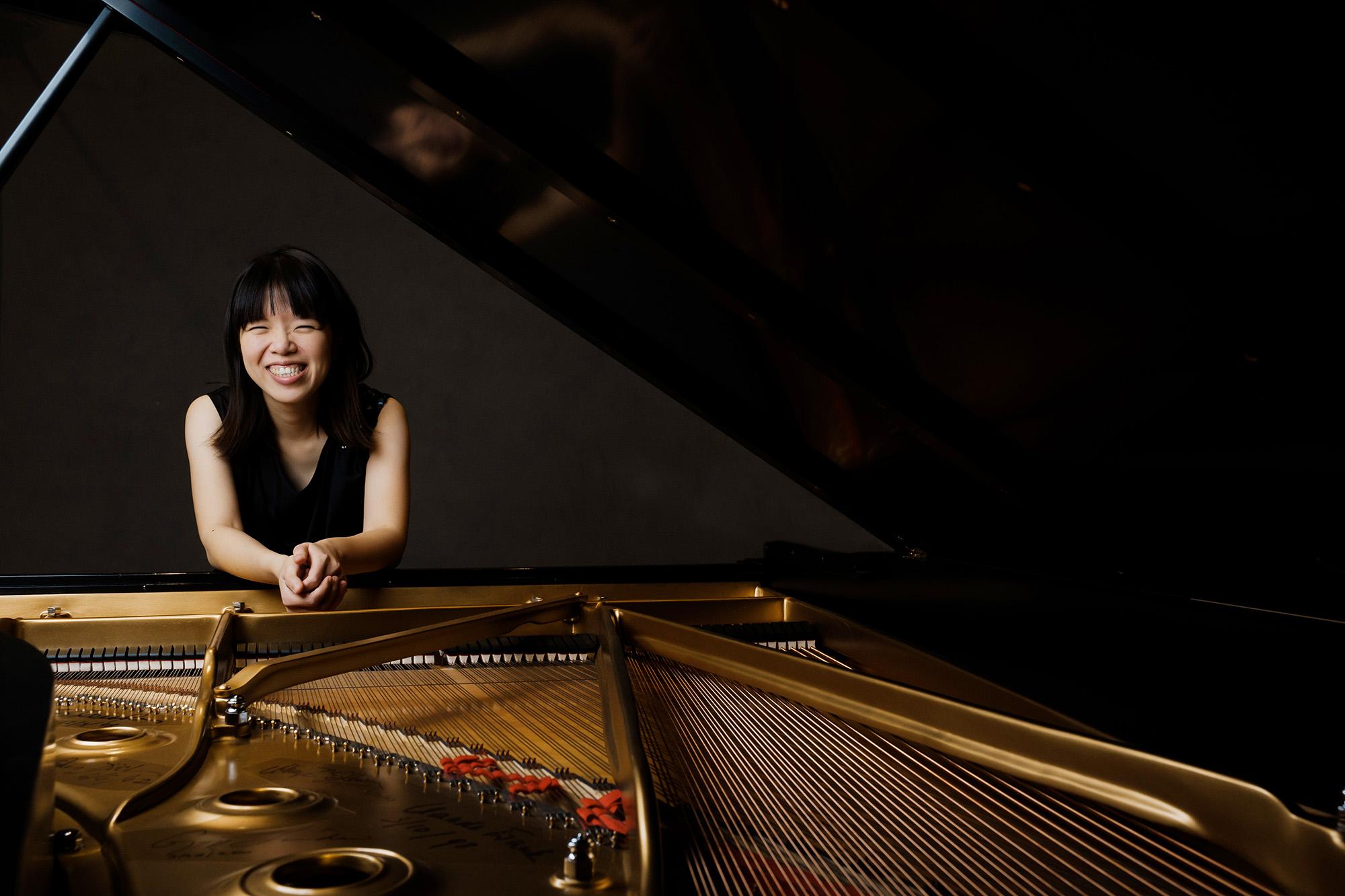 Keyboard
In addition to weekly private study, piano students receive instruction in sight-reading and accompanying both vocalists and instrumentalists. Butler School pianists perform with chamber groups, the New Music Ensemble, and large ensembles. Pianists have additional opportunities to compete through the Sidney M. Wright Competition in Piano Accompanying and the Nilsson Solo Pianist Competition.
Organ students study the technique and art of organ playing, with special emphasis on figured bass and improvisation. Bates Recital Hall is equipped with a magnificent Visser–Rowland tracker organ and students have access to practice instruments by Redman, Austin, Casavant, and Reuter.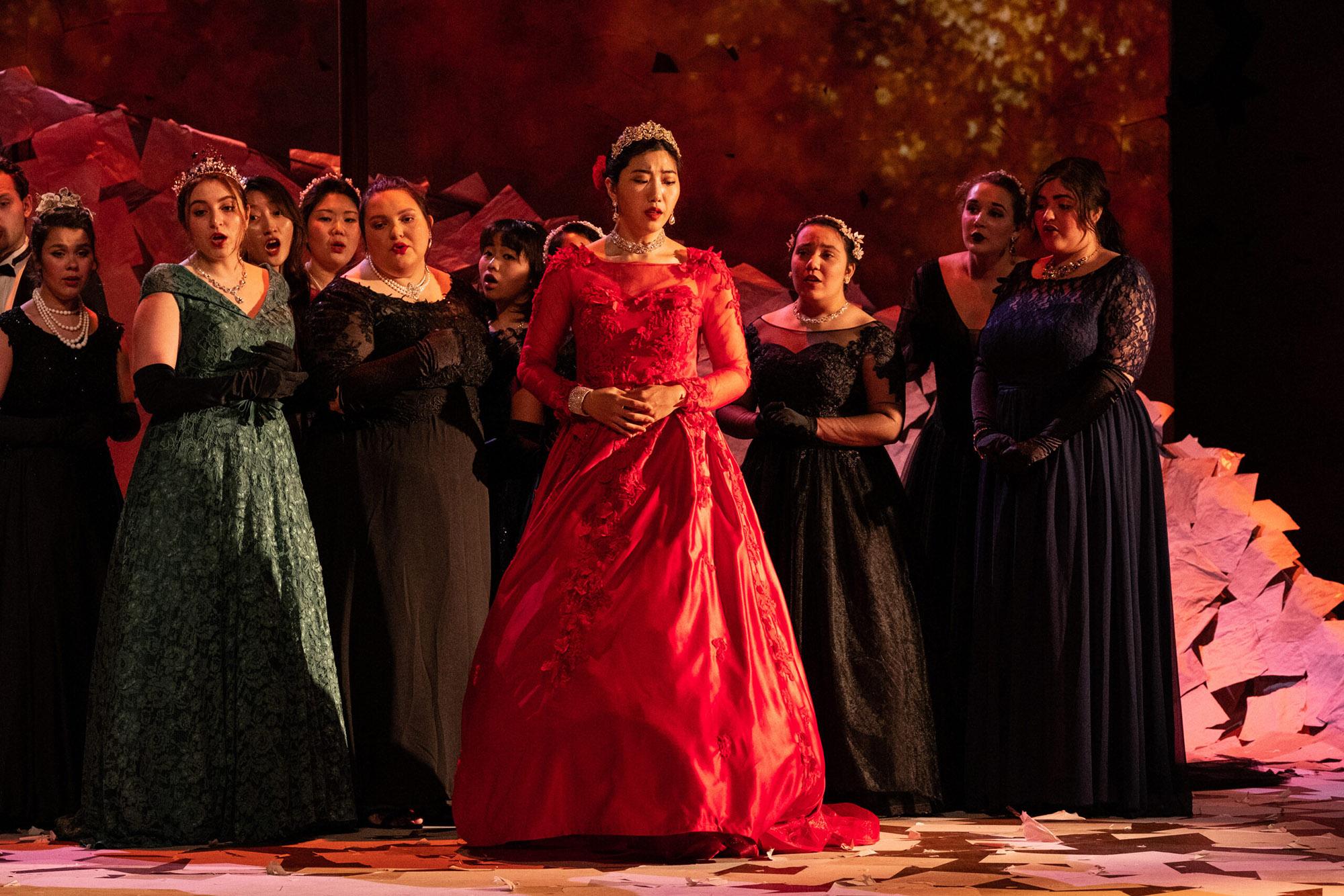 Vocal Arts & Opera
The voice and opera program provide the vocal training necessary to move into professional and educational careers. Our graduates are well prepared for professional careers in opera, higher education, public and private school teaching.
BUTLER OPERA CENTER
The international opera training program offers academic and practical experience for vocalists, stage directors, and opera coaches. Each year our undergraduate and graduate students participate in at least three fully-produced mainstage operas and one to two scenes programs covering a broad range of repertoire. Led by a dynamic resident faculty, the program also welcomes the world's leading opera professionals in residencies and masterclasses. Composers Jake Heggie, Mark Adamo, and maestro James Conlon visited the Butler School in recent years to personally coach students and lead performances.
More About the Butler Opera Center
OPERA COACHING (M.M. OR D.M.A.)
In addition to lessons with the school's professional faculty, students perform three to five complete operas each academic year, coach vocalists, and collaborate with composers, conductors, and stage directors in a wide range of repertoire. Students of the program will receive training in operatic repertoire, languages, conducting, keyboard technique, music theory, and music history to excel in future musical endeavors.
OPERA DIRECTING (M.M. OR D.M.A.)
Storytelling is essential for humanity, and stage directors shape the stories they tell in this complex artform. Opera directing students are encouraged to find a powerful voice while learning many necessary technical skills, both traditional and cutting edge. They will explore standard and new operatic repertoire in a variety of languages, while directing students in diverse projects that includes fully supported productions.