Artistic creativity, technology, globalization, and invention are rapidly and radically changing social access to and participation in culture and the arts, as well as the ways artists and other "creatives" make a living. A public university arts college must adapt to these changes as rapidly and as boldly as our students' futures require. The facilities of the Butler School of Music, which were last designed some 40 to 60 years ago, must be rethought and redesigned to satisfy this new reality in our cultural and educational practices. To that end, the Butler School must update and modernize its aging facilities to frame the work of our faculty staff, and students in a physical setting worthy of their abilities and potential.
Upgrading and expanding the School's aging performance, rehearsal, and teaching facilities will allow us to integrate new technologies, such as designing and incorporating projected and holographic scenery into plays and operas. Better acoustics, sound design, and lighting for our concert halls will help students polish their performance techniques to the highest standards while giving audiences an improved experience.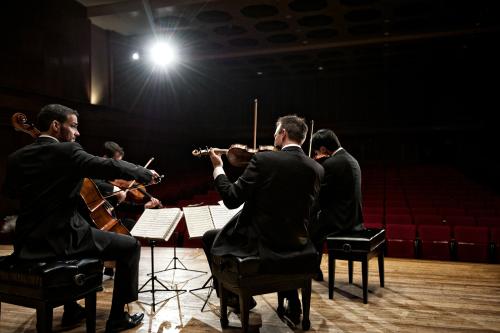 Facilities Upgrades
An overview from Words of Note 2020 about recent updates to the music facilities, including a complete HVAC overhaul of our main building, a new 'Live Room' for live performance recordings, and upgrades to Jessen Auditorium.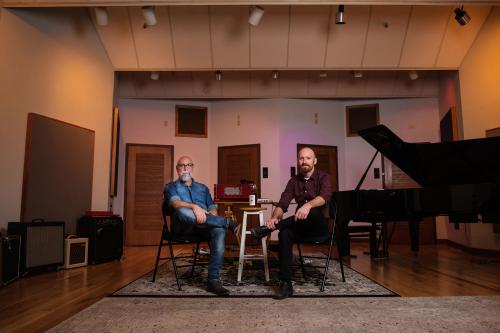 Live Room, Small Batch
How a little vision and a lot of hard work from BSOM staff transformed a storage room into an intimate live recording space and sparked the Small Batch Series, a new concert series promoting unique new works.