The University of Texas at Austin is located in the heart of Austin, just north of downtown. Campus is just two miles from the State Capitol. Main thoroughfares around campus include Guadalupe to the west, MLK to the south, Red River to the east and 26th (Dean Keeton) to the north. Check out the main area map of the university. 
Physical Address
The Butler School of Music is located in the Music Recital Hall building (MRH) on the northeast side of the 40 acres. 

2406 Robert Dedman Dr.
Austin, TX 78712
Construction Alert
The University is building the new Moody Center basketball arena just southeast of The Butler School, Near DKR Texas Memorial Stadium. 
Upon completion, the existing Red River St. will be formally vacated from its intersection with Martin Luther King Jr. Blvd. to its intersection with Clyde Littlefield Dr., and all traffic will be permanently diverted onto Robert Dedman. 
Check for up-to-date road closures and traffic patterns on the Moody Center and Red River Street Realignment Project website.
Tips
Arrive earlier to your event to account for increased congestion and walking times.
San Jacinto Garage, Manor Garage, Lots 37 and 39 will all still be options for UT parking. City metered parking along Dean Keeton St. will likely become more competitive for parking, but will remain available.
The west entrance to Manor Garage will be closed; please enter via the north entrance on Clyde Littlefield Dr. which can be reached from Red River St.
Performance Hall Locations
Jessen Auditorium
201 W. 21st St.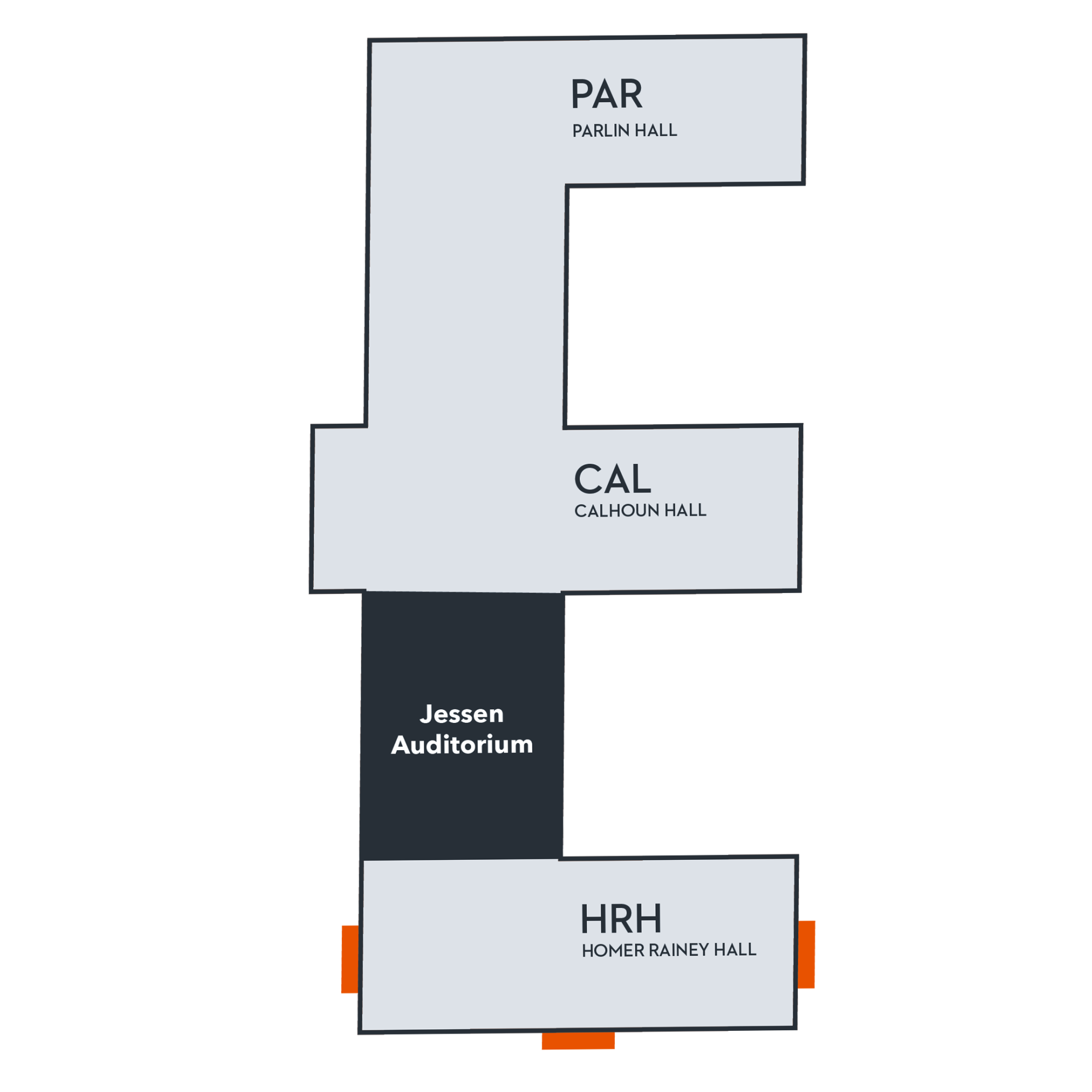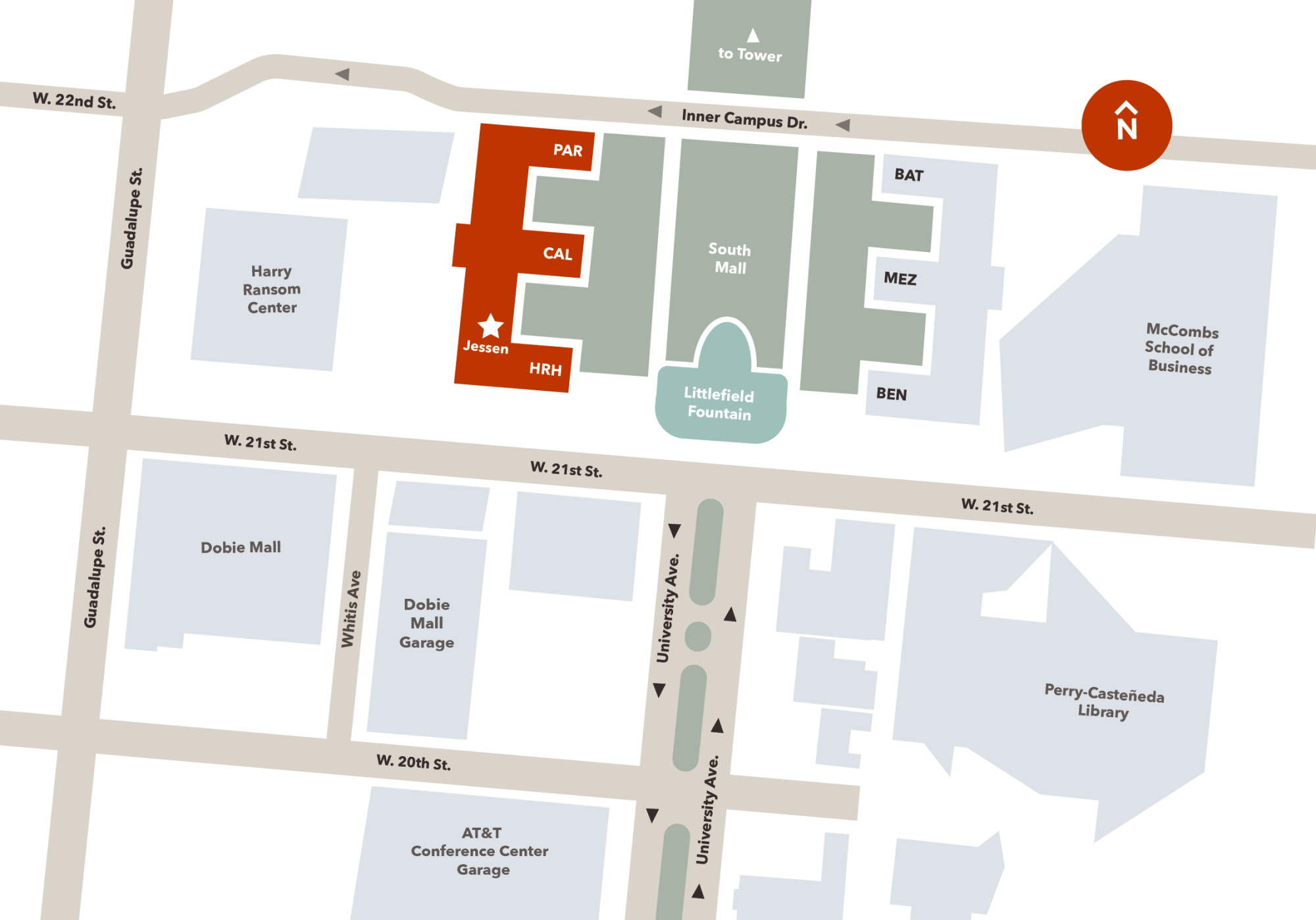 MRH Venues
2406 Robert Dedman Dr.