The University of Texas at Austin is located in the heart of Austin, just north of downtown. Campus is just two miles from the State Capitol. Main thoroughfares around campus include Guadalupe to the west, MLK to the south, Red River to the east and 26th (Dean Keeton) to the north. Check out the main area map of the university. 
Physical Address
The Butler School of Music is located in the Music Recital Hall building (MRH) on the northeast side of the 40 acres. 

2406 Robert Dedman Dr.
Austin, TX 78712
Parking TIps
The University recently opened the new Moody Center basketball arena just southeast of The Butler School, Near DKR Texas Memorial Stadium. As a result, parking on our side of campus will be more challenging when there are Moody Center and Texas Performing Arts events happening at the same time as Butler School concerts.
Tips
Arrive earlier to your event to account for increased congestion and walking times. 
San Jacinto Garage and Lots 37 and 39 are the most convenient locations to park for Butler School events. City metered parking along Dean Keeton St. is competitive, but remains an option.
Manor Garage will be reserved for Moody Center events when they have an event taking place.
Consider foregoing driving to campus altogether and use public transportation or ride sharing! 
MRH Venues
2406 Robert Dedman Dr.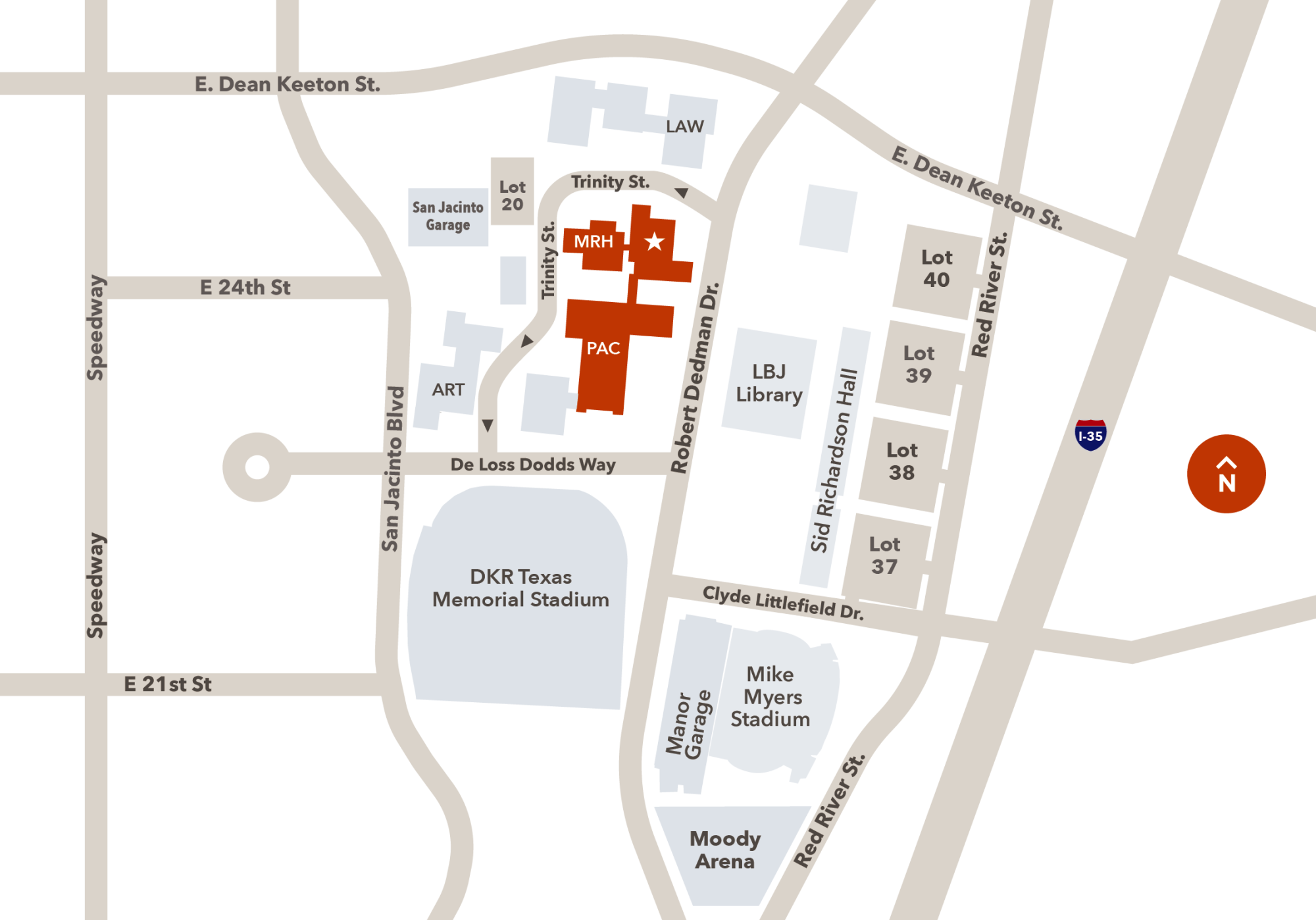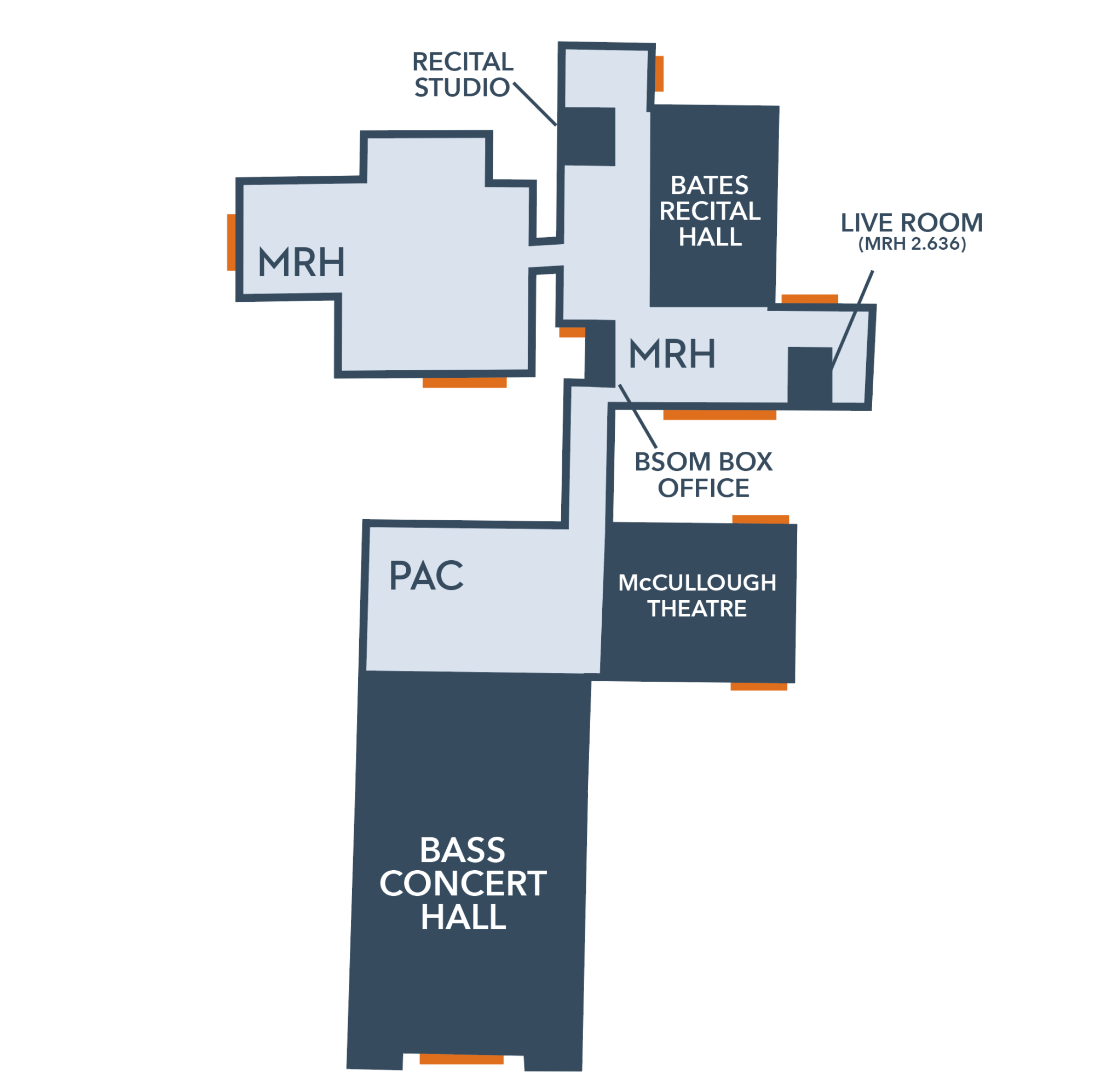 Jessen Auditorium
201 W. 21st St.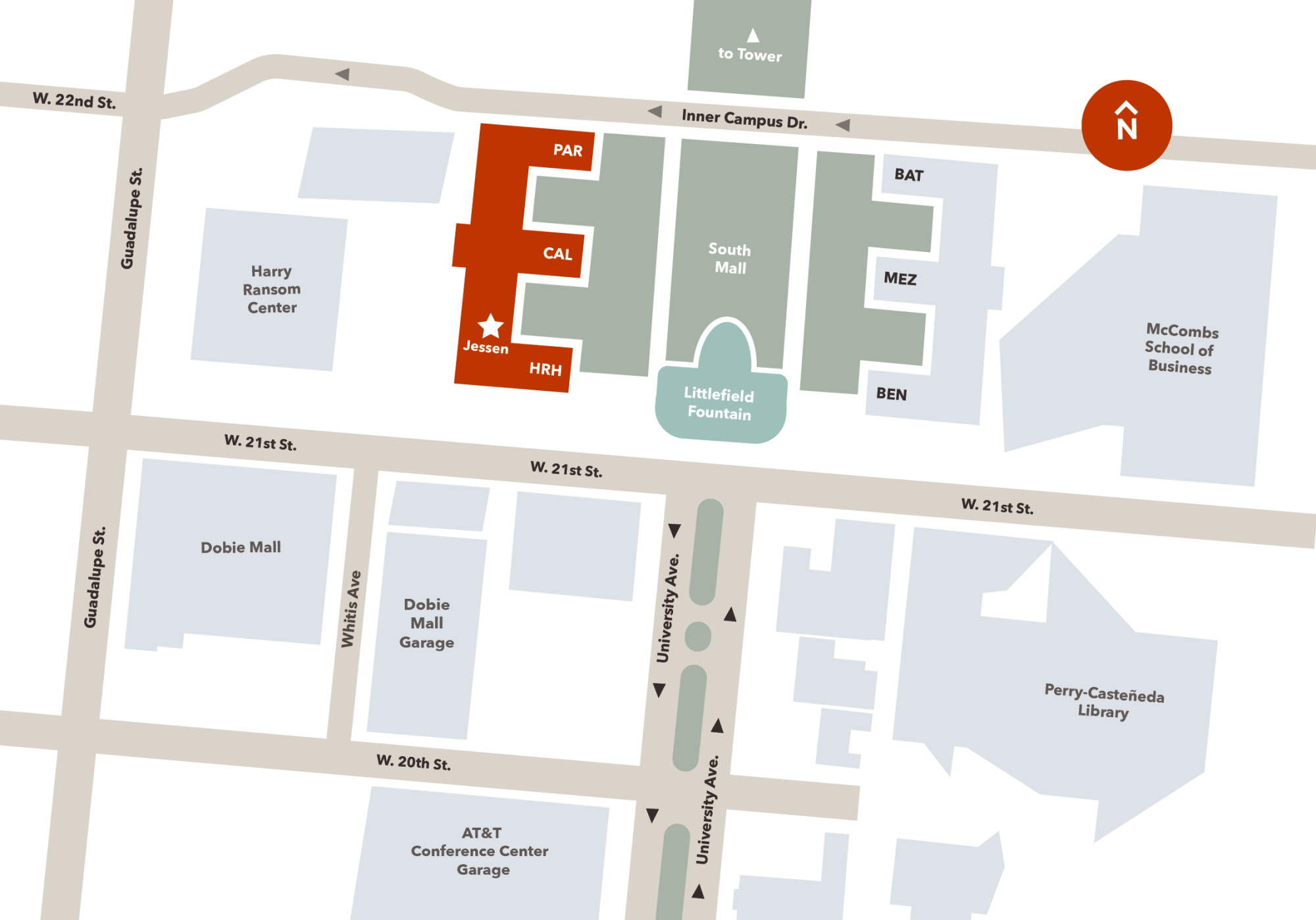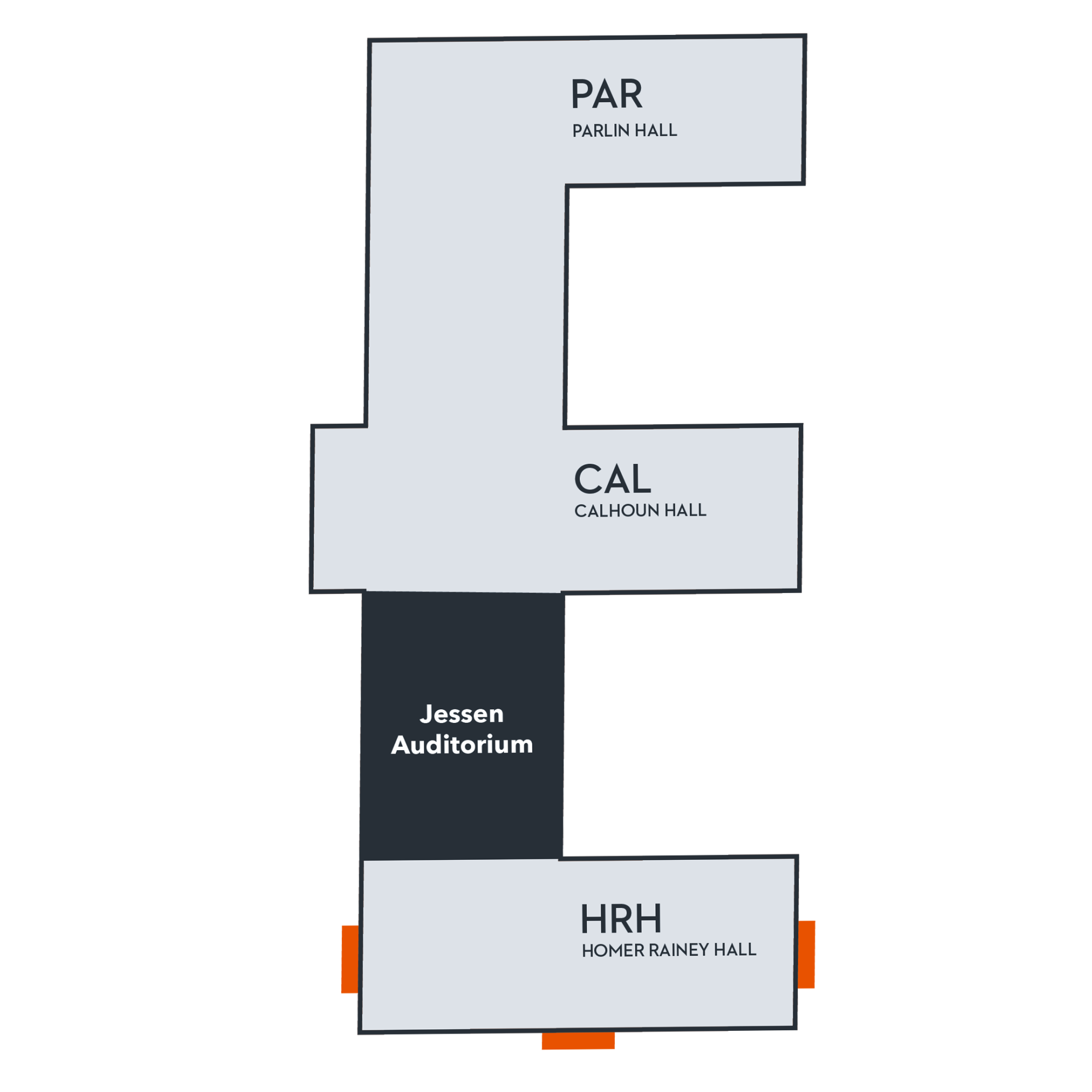 Jessen Auditorium
Homer Rainey Hall (HRH)
201 W. 21st St. 
Located across campus from the Butler School near the Littlefield Fountain. 
Parking