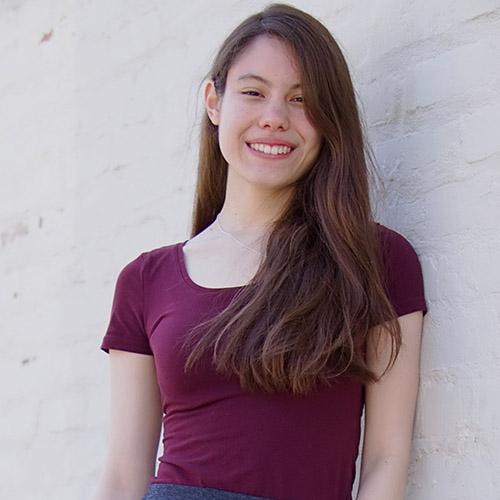 Teaching Assistant in Keyboard
Pianist Ellen Sirower is a versatile soloist, chamber musician, and educator currently based in Austin, Texas. She has made concert appearances at Weill Recital Hall at Carnegie Hall, the Manhattan School of Music, Colorado State University, Steinway Hall, Hill Auditorium, and New York's Tenri Cultural Center. She recently was a gold medalist in the International Keyboard Odyssiad Competition, and was a finalist in the University of Michigan Undergraduate Concerto Competition with Liszt's Totentanz. Festival participation includes the Summit Music Festival, Sewanee Summer Music Festival, the Bowdoin International Music Festival, and the PianoTexas International Festival and Academy.
Ellen has devoted much of her time presenting and performing accessible classical music with a focus on music by living composers. She has collaborated with members of the Fifth House Ensemble, the Boston-based Callithumpian Consort, and the Talea Ensemble. In the 2019-2020 school year, Ellen helped launch the commissioning project "New Music from the Mitten," where she and cellist Joshua DeVries performed recitals that programmed brand new repertoire by Michigan-based student composers and led reading workshops with the composition studios at Central Michigan University and Michigan State University.

Ellen graduated with high honors from the University of Michigan-Ann Arbor with bachelor's degrees in piano performance and philosophy. Her primary teacher was Amy I-Lin Cheng. She is currently pursuing her master's degree in piano performance at the University of Texas at Austin's Butler School of Music, where she is studying under Gregory Allen. Energized by her teaching experience and philosophical education, she is highly interested in pursuing research in the intersection between philosophy and piano pedagogy throughout graduate school. Her current research interests lie particularly in how topics in aesthetics and philosophy of language—in practice—can facilitate effective and informed teaching with regards to performance practice, interpretation, and expressivity at every level.
Contact Information
Campus location
MRH 4.192
Teaching Areas
Piano
Education
Bachelor of Musical Arts
University of Michigan-Ann Arbor
High School Diploma
Manhattan School of Music Pre-College Division