The University of Texas Wind Ensemble is one of America's elite wind bands. Commissioning new music since 1988, the group has offered world premiere performances of works by composers such as John Corigliano, Michael Daugherty, Donald Grantham, David Maslanka, and Omar Thomas.
The Wind Ensemble made its international debut in 1991 at the Fifth Conference of the World Association of Symphonic Bands and Ensembles in Manchester, England, and its national debut in 1998 at Carnegie Hall in New York.
In addition to serving as noted educators and conductors, graduates of The University of Texas Wind Ensemble hold major positions in each of the Washington D.C.-based military bands as well as major symphony orchestras throughout the world.
Join
Wind Ensemble is made up primarily of elite performers from the Butler School but is open to students university-wide by audition.
---
Course
UNDERGRADUATE ENS 103W 
GRADUATE ENS 183W
M-W-F, 12–2p  
MRH 2.114
---
Follow
WATCH
Concerto for Soprano Sax and Wind Ensemble
by John Mackey
Jerry F. Junkin, conductor
Stephen Page, soprano sax
excerpt
Bates Recital Hall
Austin, TX
"The skilled and enthusiastic playing of the young performers leaps off the disc…they make a glorious noise." 

– The New York Times 
   on Bells for Stokowski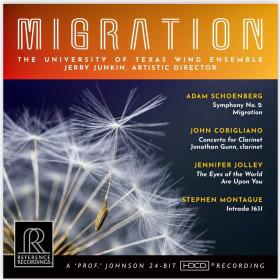 Migration
Music of Schoenberg, Corigliano, Jolley, Montague
2022 • Reference
coming soon...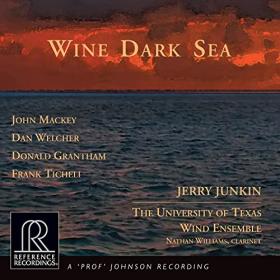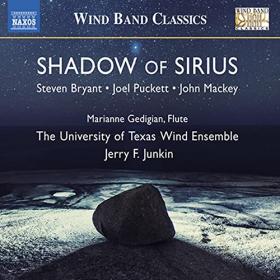 shadow of Sirius
With Marianne Gedigian, flute
Music of Bryant, Puckett, Mackey
2015 • Naxos
Amazon • Spotify • Apple Music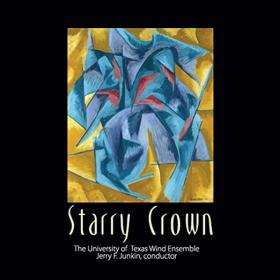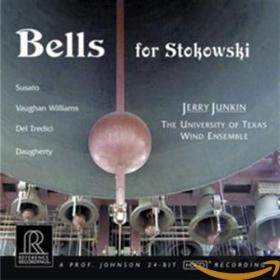 Bells for Stokowski
2004 • Reference
Golden Ear Award, Absolute Sound
Best of Classical 2004, New York Times
Amazon • Spotify • Apple Music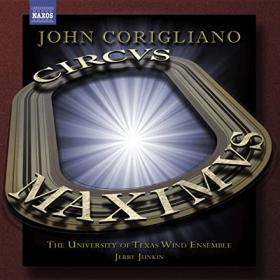 Circus Maximus
Music of John Corigliano
2007 • Naxos
Golden Tuning Fork Award, Diapason d'or, France
Amazon • Spotify • Apple Music
National
College Band Directors National Association Conference
1995 • 1999 • 2005 • 2009
American Bandmasters Association 
1996 • 2000 • 2009
Regional
College Band Directors National Association
1989
Texas Music Educators Association
1990 • 1994 • 1998 • 2002 • 2006 • 2010 • 2014
International
SUMMER 2008 7-day European Tour
England 
Luxembourg 
Switzerland 
Austria 
Spain 
SUMMER 2014 four-week World Tour 
Honolulu
Okazaki City 
Tokyo 
Taipei 
Hong Kong 
Macau 
Shenzhen 
Beijing 
London
Visiting Artists & Residencies
John Adams
Samuel Adler
William Bolcom
Michael Colgrass
John Corigliano
David Del Tredici
Jacob Druckman
Daniel Godfrey
John Harbison
Karel Husa
William Kraft
David Maslanka
Thea Musgrave
Hila Plitmann
Gunther Schuller
Joseph Shwartner
Stephen Stucky
Joan Tower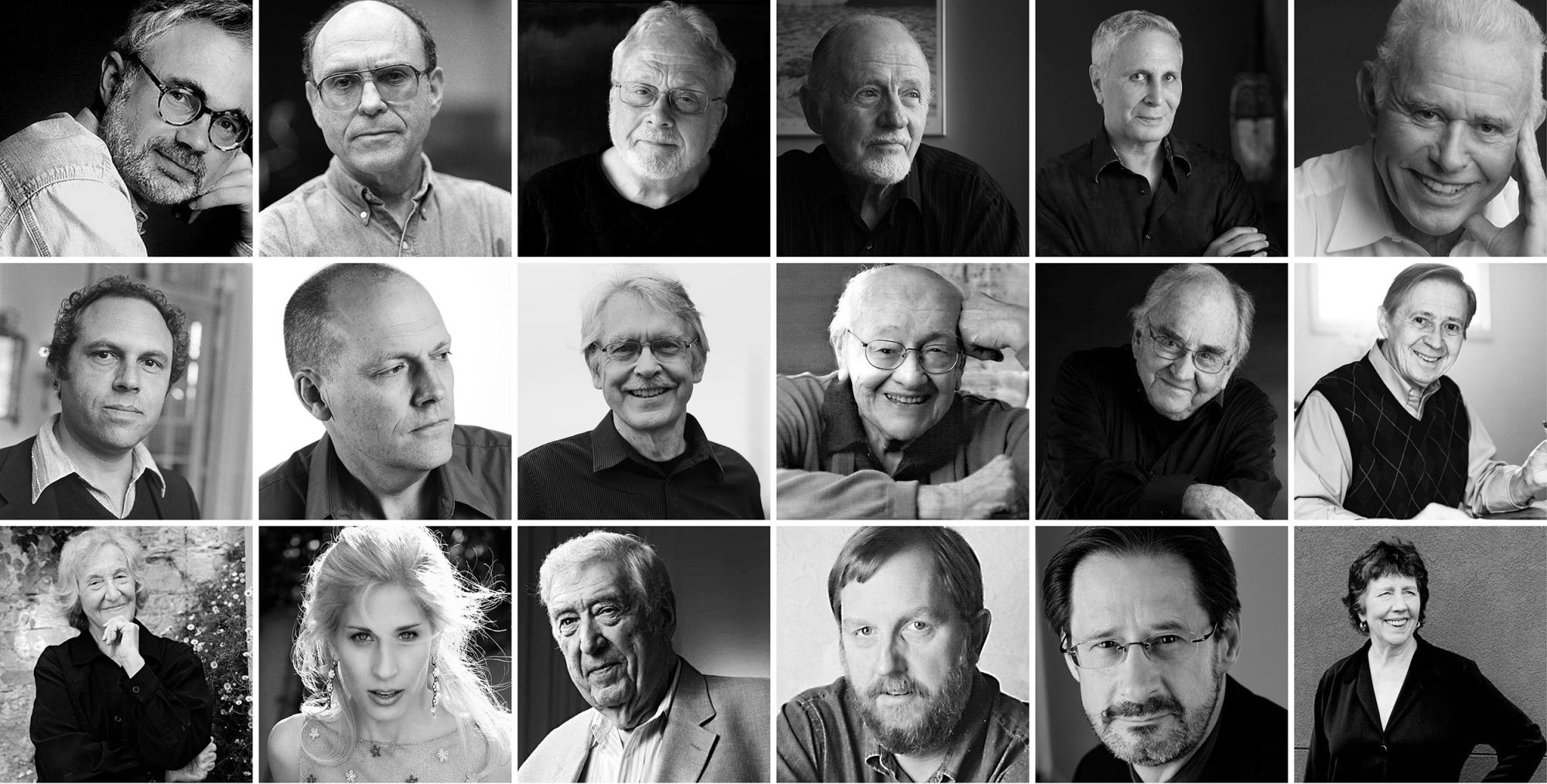 22/23
Clarice Assad
Sin Fronteras
Steven Bryant
Ecstatic Waters
Julius Fucik
The Florentiner
Julie Giroux
Symphony No. 6, The Blue Marble
Donald Grantham
Southern Harmony
Come, Memory
Gustav Holst
Jupiter from The Planets
Jennifer Jolley
The Eyes of the World Are Upon You
Arturo Márquez
Danzón No. 2
Quinn Mason
Sky Searching Within Itself 
A Joyous Trilogy
David Maslanka
Symphony No. 7 
José Pablo Moncayo
Huapango
Leanna Primiani
Glass Ceiling
John Psathas
Orbital
John Philip Sousa
Nobles of the Mystic Shrine
Omar Thomas
Caribana
Ivan Trevino
Run to the Light
21/22
Andrew Blair
perdid
Valerie Coleman
Fanfare for Uncommon Times
Viet Cuong
Moxie
Kevin Day
Concerto for Wind Ensemble
Roger Dickerson
Essay for Band
Jack Frerer
Zoom
Jennifer Higdon
Blue Cathedral
Aram Khachaturian
Spartacus: Adagio for Spartacus and Phrygia
Henry Purcell
Funeral Music for Queen Mary
Ottorino Respighi
The Pines of Rome
Dimitri Shostakovich
Festive Overture, Op. 96
Richard Strauss
Wiener Philharmoniker Fanfare
Omar Thomas
Of Our New Day Begun
The Low-Down Brown Get-Down
John Williams
Superman March
Adventures of Earth from E.T.
The Cowboys Overture
The Flight To Neverland from Hook 
Excerpts from Star Wars
19/20
Nabil Abad
Discord
Michael Barry
The Native Inhabitants of the World of San Pateo
Roger Briggs
Concerto for Saxophone Ensemble & Wind Ensemble
Anna Clyne
Masquerade
Aaron Copland
Quiet City
John Corigliano  
Mr. Tambourine Man
Michael Daugherty  
Songs from a Silent Land
Jack Frerer  
On-Again, Off-Again
Donald Grantham  
Symphony No. 2
Percy Grainger  
Lincolnshire Posey
Cem Güven
Ileri
Zoltán Kodály  
Háry János: Suite
John Mackey  
Places we Can No Longer Go
David Maslanka  
Symphony No. 10
Jake Runestad  
Rivers of Air
Joan Tower  
Third Fanfare for the Uncommon Woman
Xi Wang
Winter Blossoms
Lists are Partial