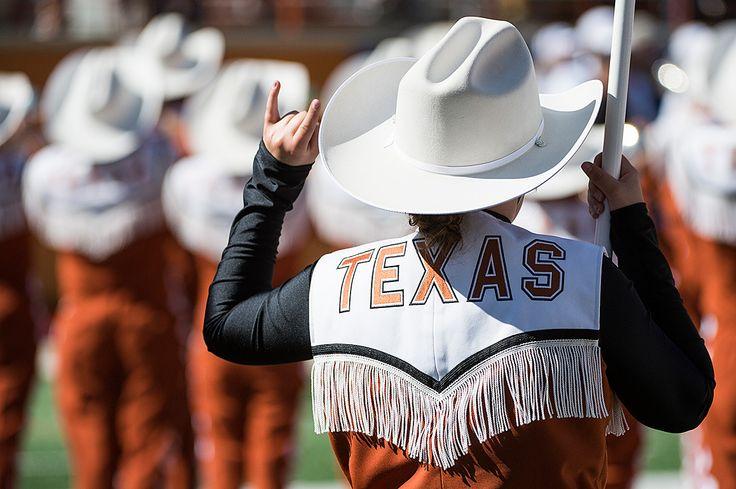 AUSTIN, Texas — The Longhorn Alumni Band Charitable Fund has made an historical investment in current and future
Longhorn Band
students. Last week during the UT Austin's annual day of giving, "
40 Hours for the Forty Acres
," the Longhorn Alumni Band Charitable Fund committed $1,240,000 to the University of Texas at Austin Butler School of Music, including a $600,000 general scholarship fund along with nineteen named scholarship funds.
Founded in 1964, the
Longhorn Alumni Band
was created with a core mission to raise funds for student scholarships. Beginning with just a few annual scholarships of $25 each, the Longhorn Alumni Band fundraising effort grew very quickly, and the Charitable Fund was created to respond to this growth with a long-term investment plan. After years of effective and faithful stewardship, the Charitable Fund board has taken a bold leadership step by entrusting the future management of these resources to UT Austin and the University of Texas Investment Management Corporation (
UTIMCO
). This is another important milestone in the Charitable Fund's long history of upward growth, and it paves the way for a dramatic increase in student support.
"The work of countless faithful Longhorn Band alumni has brought us to this very exciting moment in our history," said Charitable Fund Board President Kent Kostka. "I could not be more proud of the current board for its vision and leadership."
To date, this is among the largest single gifts made to benefit the students in The University of Texas Longhorn Band. "The impact of this gift will be felt immediately by many deserving students," said Scott Hanna, Director of the Longhorn Band. "The ability to provide increased support helps us with both student recruitment and retention, and more importantly, gives us the resources to support these hard-working young people in their academic pursuits."
The Longhorn Alumni Band Charitable Fund plans to continue growing their general scholarship fund annually, along with supporting other key programs in the Longhorn Band. "The decision by the Charitable Fund to place their investments with UTIMCO moves us closer to our long-term goal of having scholarship support available for every student in the Longhorn Band," said Jerry Junkin, Director of University Bands.
The gift from the Longhorn Alumni Band Charitable Fund was the single largest cash gift received this year during 40 Hours for the Forty Acres. "We are incredibly proud of our Longhorn Band alumni. Their record of giving and stewardship is a model for the university's entire alumni base," said UT Austin President Gregory L. Fenves.
This gift was made possible by the leadership of the Longhorn Alumni Band Charitable Fund Board of Trustees, Kent Kostka, President; Bryan Penn, Treasurer; Cathy Sorsby, Secretary; Bill Phillips, Trustee; and Jo Lyn Tillerson Peters, Trustee.
Contact:
Jenny Catchings
Communications Coordinator, Butler School of Music
The University of Texas at Austin
News Type
Alumni
Students
Awards & Grants