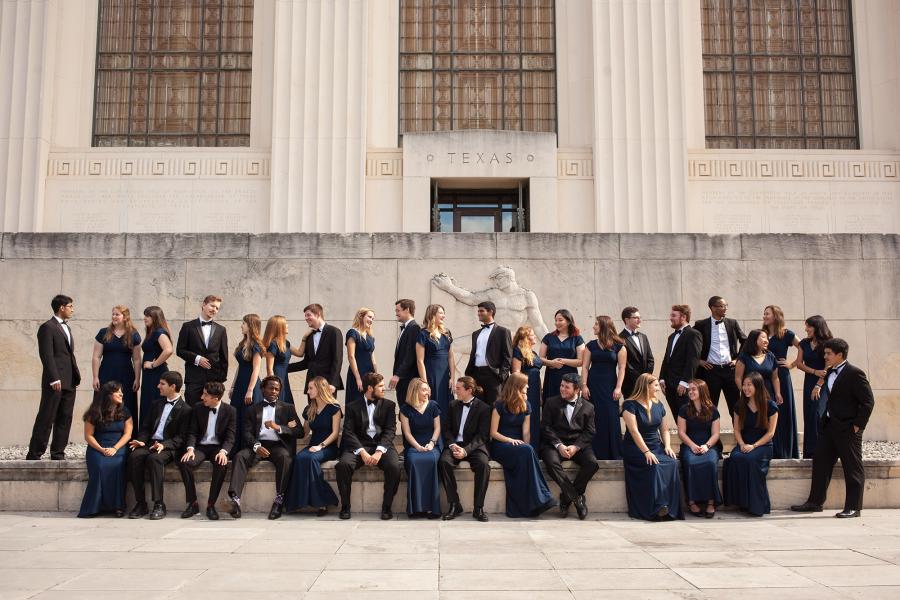 ---
Longhorn Life
Spend a whole day on campus at The University of Texas singing with other high school students just like you, and living a day of college life as Longhorn.
Meet Professors
At Longhorn Big Sing you will make connections with all the Choral and Vocal Studies professors, work
with Butler School of Music students, and enjoy the energy and spirit on our campus. 
Spirit of Singing
Enjoy performances by Butler School of Music singers of all ages, the award-winning Texas Choirs, and sing in a concert with other high school students from all over the state. 
Schedule
9:30am Check-in / Photos with Hook 'Em!
10:30am Welcome and Introductions (Bates Recital Hall)
11am Rehearsal
12pm UT Student Recital
12:40pm Lunch Break
2-5:30pm Rehearsals, UT Choir Performances, and Final Big Sing
Register 
Longhorn Big Sing is $25 per student. Register by September 5.
---
Event Details
Registration is $25, which includes a t-shirt to take home.
Registration deadline is September 5.