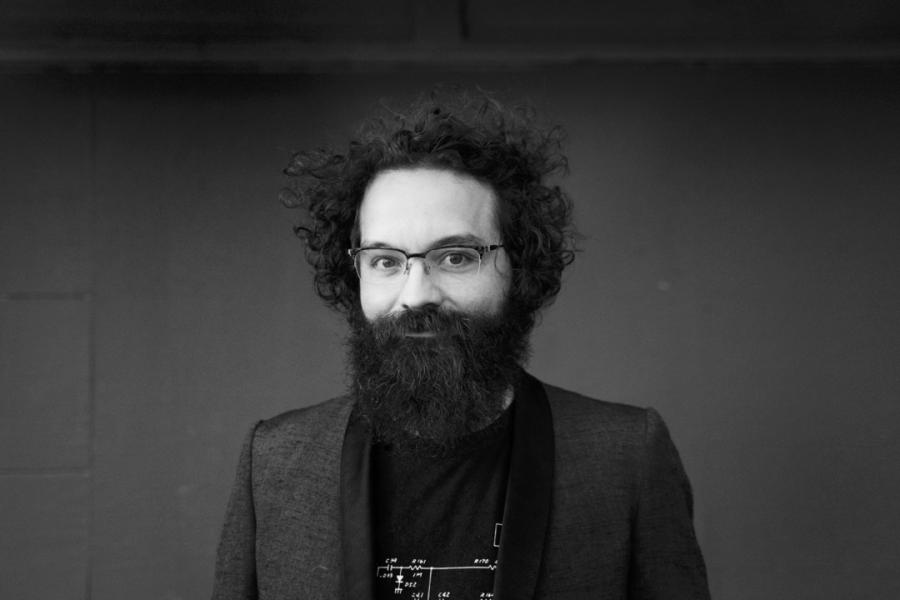 "Evening" for guitar, voice, and electronics
Echols will be performing new songs and compositions from the Man, Woman, Friend, Computer catalogue in an immersive, electro- acoustic setting. Echols uses GRADUS, his Gesture Responsive Analogue and Digital Untethered System, to create an exotic sonic pallet interweaving with his classical guitar, modular synthesizer, and voice while exploring themes of memory and forgetting, grief and loss. 
Event Details
Due to the intimacy of the Live Room, we will only be offering 30 tickets per performance. The Butler School's complimentary ticket policy does not apply to this concert.