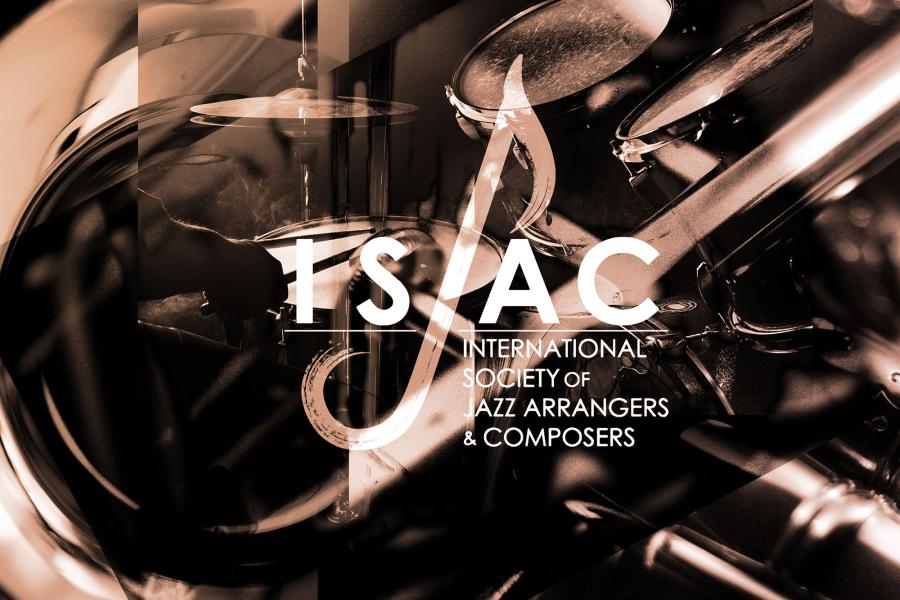 ISJAC's adjudicators identify works in each of the following categories: Large Jazz Ensemble Composition, Chamber Jazz Ensemble Composition, and Arrangement, for special distinction and recognition as the recipients of ISJAC's SONIC Awards.
Awards will be given in the Recital Studio (MRH 2.608) immediately following the concert.
---
About the Symposium
The ISJAC International Jazz Composers' Symposium is a bi-annual conference that brings hundreds of jazz composers, arrangers, educators, and industry executives together for three days of concerts, lectures, panel discussions, and the presentation and honoring of new jazz compositions and arrangements. The Symposium is known as a robust, yet intimate gathering of the world's finest jazz writers. As a central tenet of the ISJAC mission, the Symposium seeks to unite, develop, and electrify the our global community of jazz arrangers and composers.
Event Details
Event Types
Free Admission
Jazz
New Music
Streamed Online