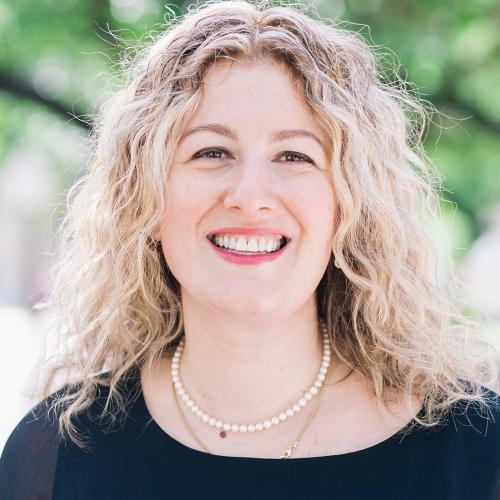 Director, Butler Opera Center
Professor of Opera Studies
Principal Opera Coach
Division Head, Voice
A "technically nimble and supportive pianist" (New York Times,) Dr. Tamara Sanikidze has performed throughout Europe, Asia, and the Americas. As an official pianist for Plácido Domingo's annual World Opera Competition Operalia Dr. Sanikidze has performed at Hungarian State Opera, La Scala, and Royal Opera. As an active recitalist, she has partnered with Thomas Hampson, Quinn Kelsey, Leah Crocetto, Nadine Sierra, and Amanda Majeski. Dr. Sanikidze is a graduate of the Domingo-Cafritz Young Artist Program at Washington National Opera and the Adler Fellowship Program at San Francisco Opera. Dr. Sanikidze joined the music staff at San Francisco Opera and Los Angeles Opera, working with Plácido Domingo, James Conlon, and Nicola Luisotti. In 2015, Dr. Sanikidze joined the faculty of Butler School of Music at University of Texas, Austin and at the Music Academy of the West. In 2019 Dr. Sanikidze became the Director of the Butler Opera Center. 
Butler Opera Center Studio
Butler Opera Center Productions
Butler Opera Center Ensemble
Opera News
All Hands on Deck: Butler School of Music in Texas offers a unique cooperative experience 
Contact Information
Campus location
MRH 5.264
Ensembles
Teaching Areas
Voice & Opera
Education
Doctor of Musical Arts
The University of Maryland
Master of Music
University of Northern Iowa
Bachelor of Music
Tbilisi State Conservatory