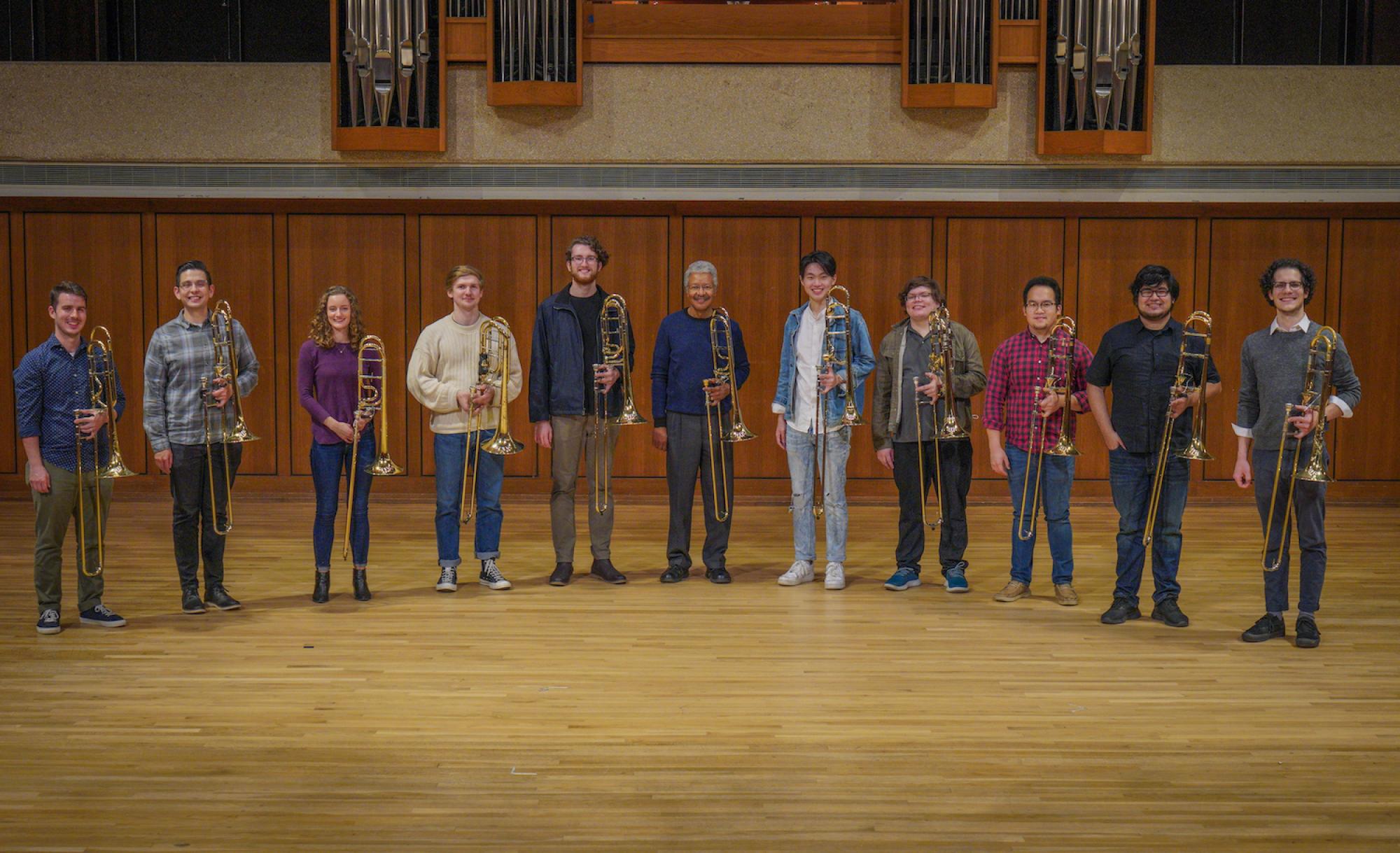 The University of Texas Trombone Choir is heading to Switzerland this spring thanks to a Texas Global Career Launch Grant.
Ten students along with the studio's director and Professor of Trombone, Nathaniel Brickens, will visit the country for a six-week residency beginning in May. The group will work closely with members of the Zurich Opera and the Zurich Ton Halle Orchestras, including the highly acclaimed Zurich Opera Orchestra's Solo Trombonist David Garcia and the Ton Halle Orchestra's Bass Trombonist Bill Thomas.
"I hope this project will build stronger ties between the Butler School and Swiss musicians and organizations -- possible mentors and employers for our students for years to come," Brickens said.
The trip includes a variety of planned activities. The UT Trombone Choir will attend several Zurich Opera and Tonhalle Orchestra Zurich rehearsals and performances, receive coaching as an orchestral trombone section by professors Garcia and Thomas and present their very own concert in a Zurich venue.
"In the broadest sense, I hope that this project will help to enhance the international status of the Butler School of Music and the University of Texas at large," Brickens said. "The project will also provide first-hand exposure to the Zurich Orchestra Academy audition process and other ZOA idiosyncrasies that we might share with non-trombonist BSoM students and professors."
As part of the grant, participating students are eligible for up to $4,000 for travel and living expenses. The students selected to accompany Professor Brickens are Zachary Alling, Lauren Casey-Clyde, Jared Dickerson (TA), Harry Gonzalez, Alvin Ho, Simon Lohmann, Thomas Ly, Andrew Lyster, Jorge Rodriguez, and Wheaten Wills.