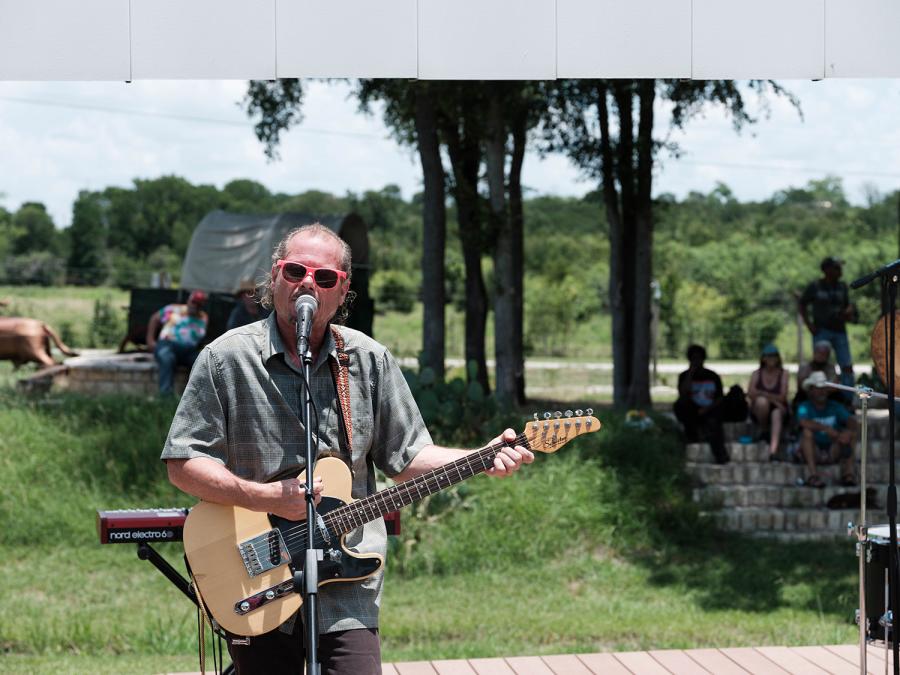 On a sun-drenched Sunday in June at Community First! Village in far east Austin, lead singer and guitarist Scott Osborn has the crowd on their feet, bobbing their heads with arms raised to the sky as he belts out lyrics to the afternoon's most uplifting tune:
"We're keeping our heads held high,
We're keeping our heads held high,
And our hearts wide open," Osborn sings.
The song is an ode to him and his neighbors on stage and in the audience at Community First!, most of whom spent years on the streets before landing a home at the village, which spans 51 acres and includes over 500 mobile and micro-homes.
Today's concert, called "The Summer of Love Music Festival," is complete with a stage, speakers, guitars, drums, and microphones. Many in the community are present in a show of support, dressed in their favorite hippie costumes, lounging in the shade and munching on heaping piles of chicken and fruit while the bands show off their musical talent.
Accompanying Osborn on drums is Jeff Vestal, who came to the village in August 2020, after spending the previous 14 years on the streets. Vestal said he learns songs by ear; in fact, he hasn't taken a single drum lesson since he first picked up the instrument over 40 years ago. "It is totally a gift from God because I can hear a song and just put a beat to it," he said. "I don't know nothing about notes."
Today's concert was organized by Osborn and Vestal's friend and neighbor, Abbey Young, a Butler School doctoral candidate in clarinet performance who has not experienced homelessness but lives at Community First! in support of its mission. "I met musicians here who are incredibly talented, but who were simply not being heard the way I feel they should be heard," she said.
Young used funds she received as one of last year's Rainwater Innovation Grant winners. Established at the Butler School in 2017, the grants provide selected students each year with opportunities to challenge norms in music and reach unexpected audiences, spreading the school's impact to the broader community.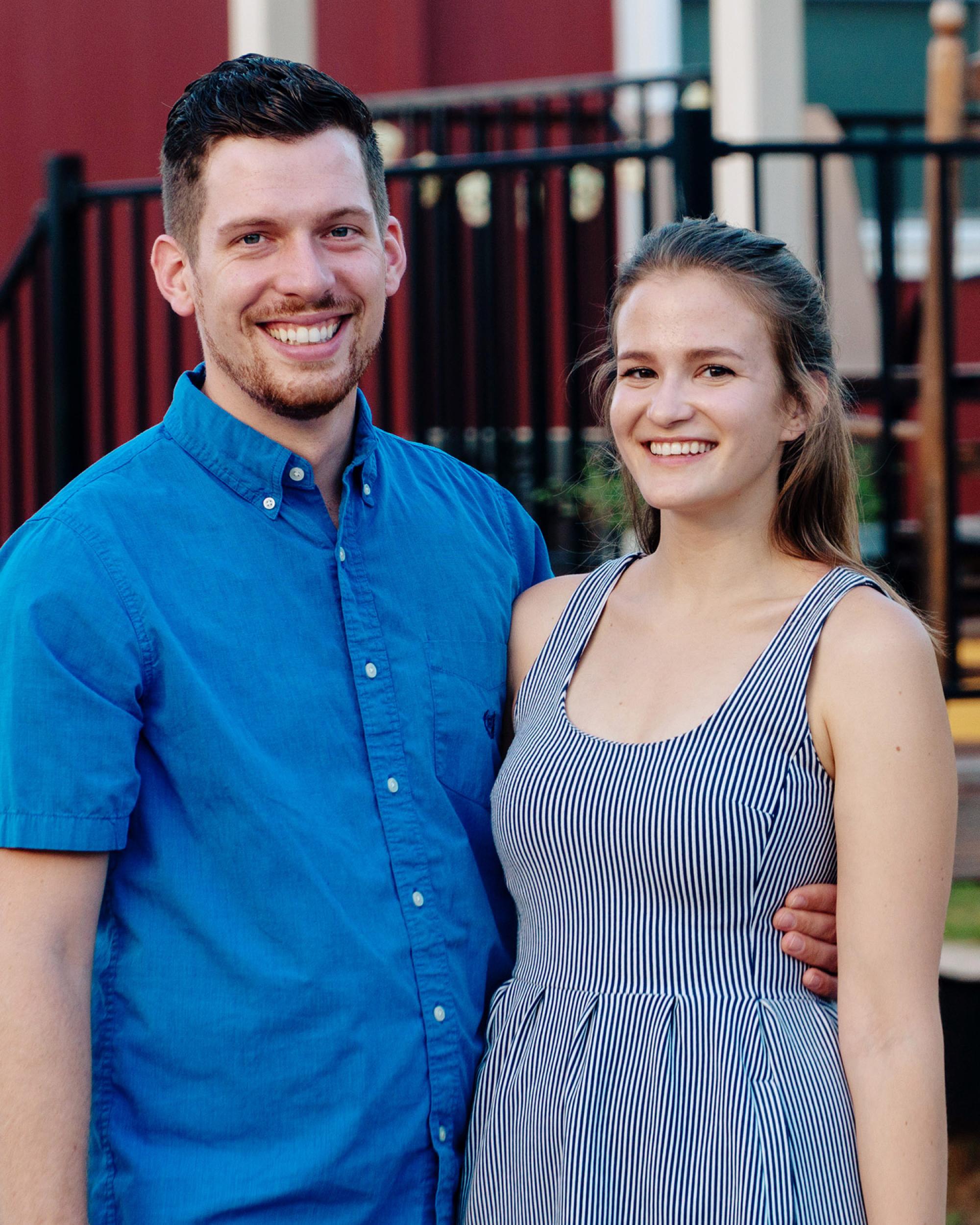 Abbey Young and her husband, Levi, moved into Community First! Village in fall 2020 to support its mission full time.
Young came up with the concert idea after moving to Community First! in fall 2020. She connected with the Pure Goodness Music Collective, a grassroots musical group formed by drummer John Brown, who was homeless in Austin before moving to the village four years ago. Comprised mostly of Community First! residents, the collective helps his formerly homeless neighbors rediscover music together. "What God put in my heart is to get them back up on their feet playing music, because music is soothing; it just makes people happy," Brown said.
While Young recognized remarkable raw talent within the collective, she also noticed few quality instruments, and perhaps most importantly, no audience to play for. So, she used her grant money to purchase guitars, an electric drum set, a keyboard, mics and stands, and spent months organizing rehearsals amongst several bands from the collective along with a few solo musicians in preparation for Sunday's concert. "It's important that they feel acknowledged and reclaim that sense of dignity in what they're doing, and desire to continue to work towards concrete goals like this," Young said. "And also just to know that there are people who care about what they're doing."
Young's history with helping people without housing dates back long before Sunday's concert. It began in Bloomington, Indiana, where she first encountered people living on the street while attending Indiana University Bloomington. Young was astounded by the apathy shown toward people so clearly in need of help. "The general consensus is you're not obligated to look at them or talk to them, which seems different from virtually every population that we talk about in terms of equity and inclusion," she said.
So, along with her then boyfriend, now husband, Levi, they began regularly inviting a homeless person out for a meal. One time they asked Rick, or "four-fingered Rick" as he was known in his inner circle, and his story stuck with Young. Rick was a working professional, husband and father until one day his home was engulfed in flames. Rick told Young that he escaped the fire, but his wife and children never made it out. Traumatized, Rick landed on the streets. "You could just see the PTSD in him was so strong and he would frequently flash back to those moments. It was so hard to listen to," Young said.
The referenced media source is missing and needs to be re-embedded.
It's People Looking After People. It's like one big family here.
Young recognized a common thread in many people's stories: not everyone grew up in poverty or under difficult family circumstances. Many, in fact, led healthy and productive lives for years before becoming homeless, but unlike her, they often lacked a safety net or someone to catch them when they fell. "Even though I'm a musician and yes, it's a risk for me to choose to play the clarinet as a career, I have the safety net and the relationships to know that if I don't win an audition I won't be homeless," she said. "Living at Community First! has helped me acknowledge that privilege."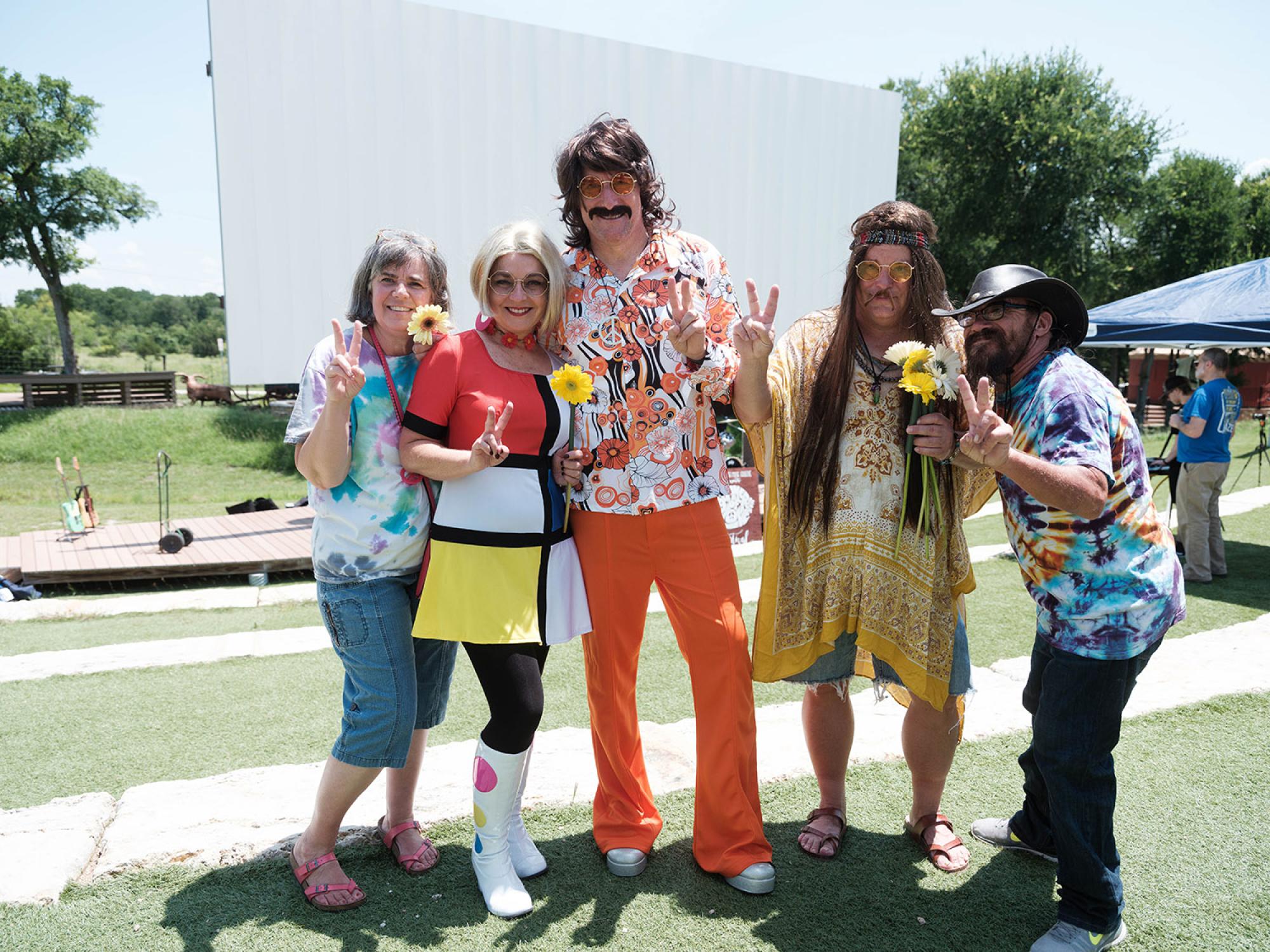 When Young and her husband came to Austin a few years ago so she could pursue a graduate degree in clarinet performance at the Butler School, they sought ways to continue helping those less fortunate, eventually landing at Community First! Village. "We were immediately just mesmerized and so impressed by everything that goes on here," Young said. "All the programs, just the pride and dignity there is in this place, in the landscaping and in each home being made so thoughtfully." Each resident is provided with a mobile or micro home, either individually or with a spouse, and the village is almost entirely self-reliant. There's a market staffed by residents, a chicken coop producing fresh eggs daily, community gardens and kitchens giving residents access to fresh produce and a place to cook. The city of Austin even rerouted a bus line to the village so residents have affordable transportation.
"It's people looking after people," Vestal said. "It's like one big family here."
John Brown, the founder of the Pure Goodness Music Collective, agreed. "It's a really nice place," he said. "Everything's here."
Brown is also playing drums in today's concert for another band. Like Vestal, Brown, now 69, has been playing drums since childhood and is entirely self-taught. "It's a natural gift from God," Brown said about his musical talent. "I got it from watching my ancestors from Africa. There's a message in every beat if you listen."
For Young, she said even before today's concert she had already seen the grant payoff "tenfold." Having something concrete to work towards and look forward to gave her neighbors structure and stability, which in turn has helped them deal with past trauma. "It's just motivated my neighbors to be the best version of themselves, which has been worth all the effort that went into this," she said.
News Type
Students
Awards & Grants
Events