University of Texas at Austin PTF Emeritus Fellow Martha Hilley, who taught group piano and pedagogy at the Butler School for 36 years, was recently inducted into the Steinway & Sons Teacher Hall of Fame. 
"I'm still a little bit in shock," Hilley said. 
This is the second class of honorees, the first of which came in 2019 and included Butler School Piano and Chamber Music Professor Anton Nel.
"Music education has been a cornerstone of our historic company since the late 1800s, and today is no different," said Gavin English, President of Steinway & Sons Americas. "We are very proud to work with the talented music educators inducted this fall into the Steinway & Sons Teacher Hall of Fame. These teachers foster passion, creativity, and discipline in the next generation of piano artists. Their work deserves the highest praise."
Hilley was nominated by Steinway's Vice President of Retail in Austin and San Antonio Matthew Bird, who called her recently to tell her the news.
"I asked him, more than once, if he was certain he wanted me to be his nominee," Hilley said with a laugh.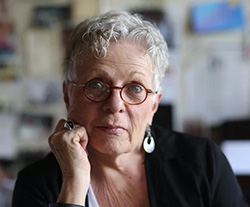 During her storied career, Hilley served as the Butler School's associate director as well as director of undergraduate studies. In 1983, she received the Texas Excellence Teaching Award, and again in 1988 when she was awarded one of four Dad's Association Centennial Fellowships for excellence in undergraduate teaching. In 2014 Hilley was honored as the Music Teachers National Association Teacher of the Year, and in 2017 she received the Lifetime Achievement Award from the National Conference on Keyboard Pedagogy. 
Hilley and the other inductees were flown to New York for the ceremony held at a Marriott Hotel near LaGuardia Airport. They were treated to a "lovely banquet" as well as Hilley's favorite part of the trip, a tour of the Steinway & Sons historic piano factory.
Hilley said she misses her students most since retiring in 2019. She especially enjoyed the challenge of teaching class piano, which consisted mainly of non-piano students who were required to take the class for graduation requirements.  
"Ninety percent of them didn't want to be there," she said. But Hilley said she was encouraged by the countless messages and thank you letters she received from students writing to her after graduation, thanking her for teaching them piano skills, including one recent message from two of her students who are now married. "I just played piano for a friend's wedding this summer and Nick plays keys for our church, The Well! We're still using the skills you taught us in piano class."
"That always really encouraged me," Hilley said.