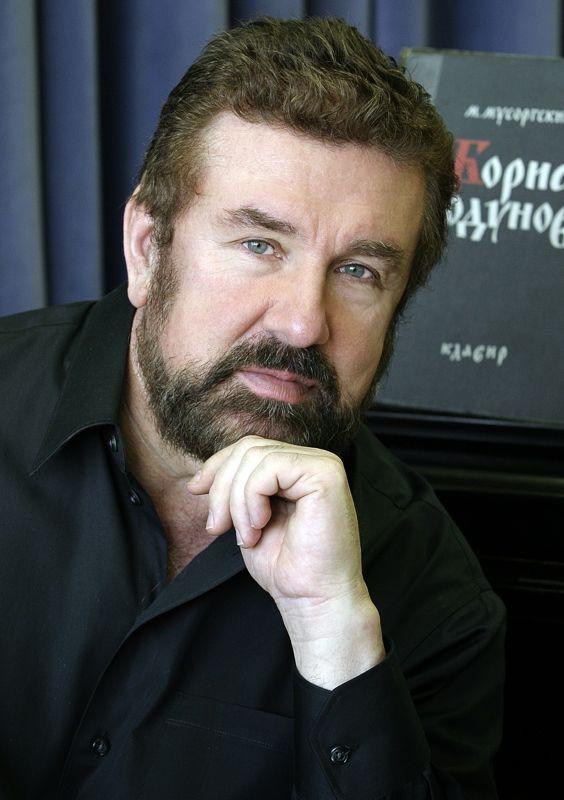 Mikhail Smigelski, Lecturer in Voice, remembers a conversation he once had with Mexican baritone Oscar Martinez at the Miami Lyric Opera. They talked about where they were from — Martinez from Monterrey, Mexico and Smigelski from St. Petersburg, Russia. 
When Martinez realized Smigelski was from Russia, he launched into an anecdote about a Russian bass that taught at the Monterrey Conservatory decades prior. 
"He was so loud," Martinez told Smigelski, "that when he would sing on the third floor, people couldn't practice on the first floor." 
The Russian bass with the powerful voice was Nikita Storojev, a renowned Russian-American opera singer and pedagogue. Storojev, beloved Associate Professor of Voice at the Butler School of Music, passed away in April at his home in Austin, Texas. He was 72 years old. 
Storojev joined the faculty in 2001 where he remained until his retirement in 2022. He is remembered as a caring teacher, friend, and mentor to many. Smigelski, one of Storojev's former students, said he owes much of his current success to Storojev's skilled teaching. 
"When I arrived in the United States, I was a little off on my singing career for many reasons," Smigelski said. "But as soon as I started studying with him, he helped me get back on track as a performer. And from that point my career went up.." 
Darlene Wiley, Emeritus Professor of Voice, remembers Storojev as a great friend and colleague. Besides his artistry, he was also hilariously funny, she remembers — and kind.  
 
"In every lesson that he taught he was extraordinarily devoted to his students. I sat through a lot of them, when we were going through the process of 10 year evaluations and things like that, and the kids did extraordinarily well," Wiley said. "They just loved him." 
Storojev brought decades of operatic experience to the Butler School. He began his music studies at the Mussorgsky Conservatory in Yekaterinburg, and later at the Moscow Conservatory. After winning the prestigious Tchaikovsky Competition in 1978, he became a principal soloist of the Bolshoi Theatre and Moscow Philharmonic Society.  
After leaving the Soviet Union in 1983, Storojev emigrated first to Mexico and then Europe, where he performed in the world's major opera houses, concert halls and international festivals. His powerful operatic bass took him everywhere from Vienna, to Paris, London, Milan, New York, San Francisco, Florence, Munich, Tokyo, and Berlin. He translated those years of experience into wisdom he later shared with his students.
"The most amazing thing about him, because he lived so long in Europe, was that he knew all the greatest singers of the late 20th century," Smigelski said. "They shared with him their experiences and their wisdom with him and he would love to talk about it." 
Storojev was always on the lookout for vocal talent. While he loved working with the most advanced of singers, helping them put the finishing touches on their art, he had a knack for spotting the musician inside of anyone — athletes and non-music majors alike.  
"He appealed to a large swath of the population who liked to sing and he was able to reach other students that perhaps wouldn't have been on the radar for the rest of us," Wiley said. 
A decorated recording artist himself, Storojev leaves behind a collection of 30 commercial CDs and DVDs under the baton of renowned conductors. But his greatest legacy might be the countless students he brought to opera. Even if they didn't pursue opera, Wiley said, they definitely developed a huge appreciation for the art form thanks to Storojev.  
"He was really good [at] making people really fall in love with singing, even when they never considered themselves musicians," Smigelski said. 
"He felt that anyone that was in music deserved to have a chance to understand the voice and what it's capable of," Wiley added.