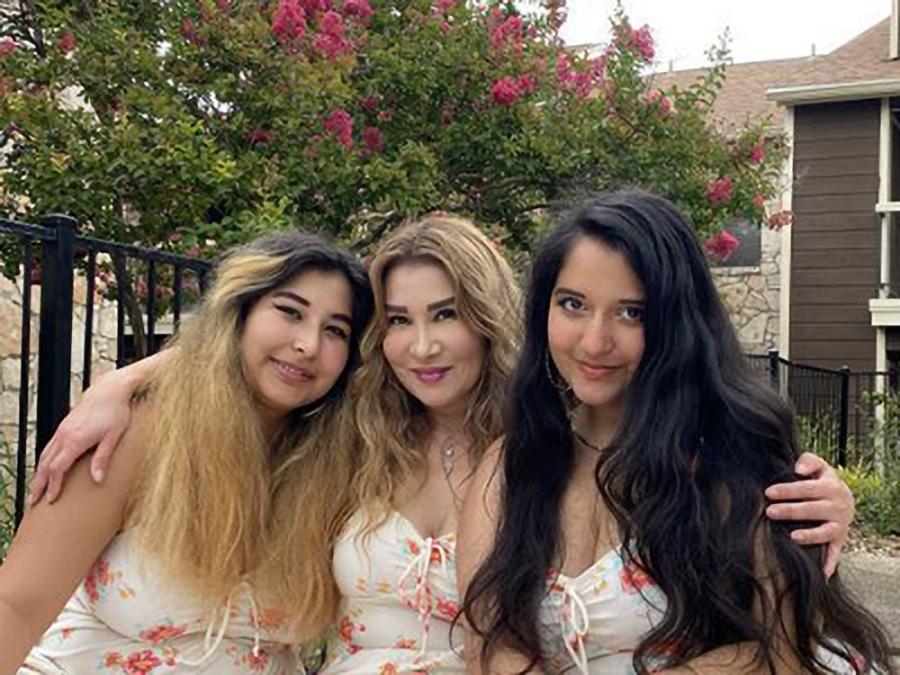 Sydney Pérez (right) with her mom, Heather (center), and younger sister, Alexis (left). "My mom is entirely self-made," Pérez said. "And when she raised my sister and I, she gifted us her spirit."
By: Franco LaTona
One hundred years ago in a small home in Laredo, Texas, a woman named Maria Antonia Decker lived with her husband and eight children. Decker loved music, especially opera, and listened to Un bel di vedremo, an aria from Giacomo Puccini's Madame Butterfly, over and over again. She dreamed of one day visiting the Majestic Theatre in San Antonio to see a show, but the constraints of motherhood, housework and little extra money for travel kept Decker from realizing her dream.  
During her journey through the Butler School of Music, recent alumna Sydney Pérez has kept that story of her great-great-grandmother close to heart.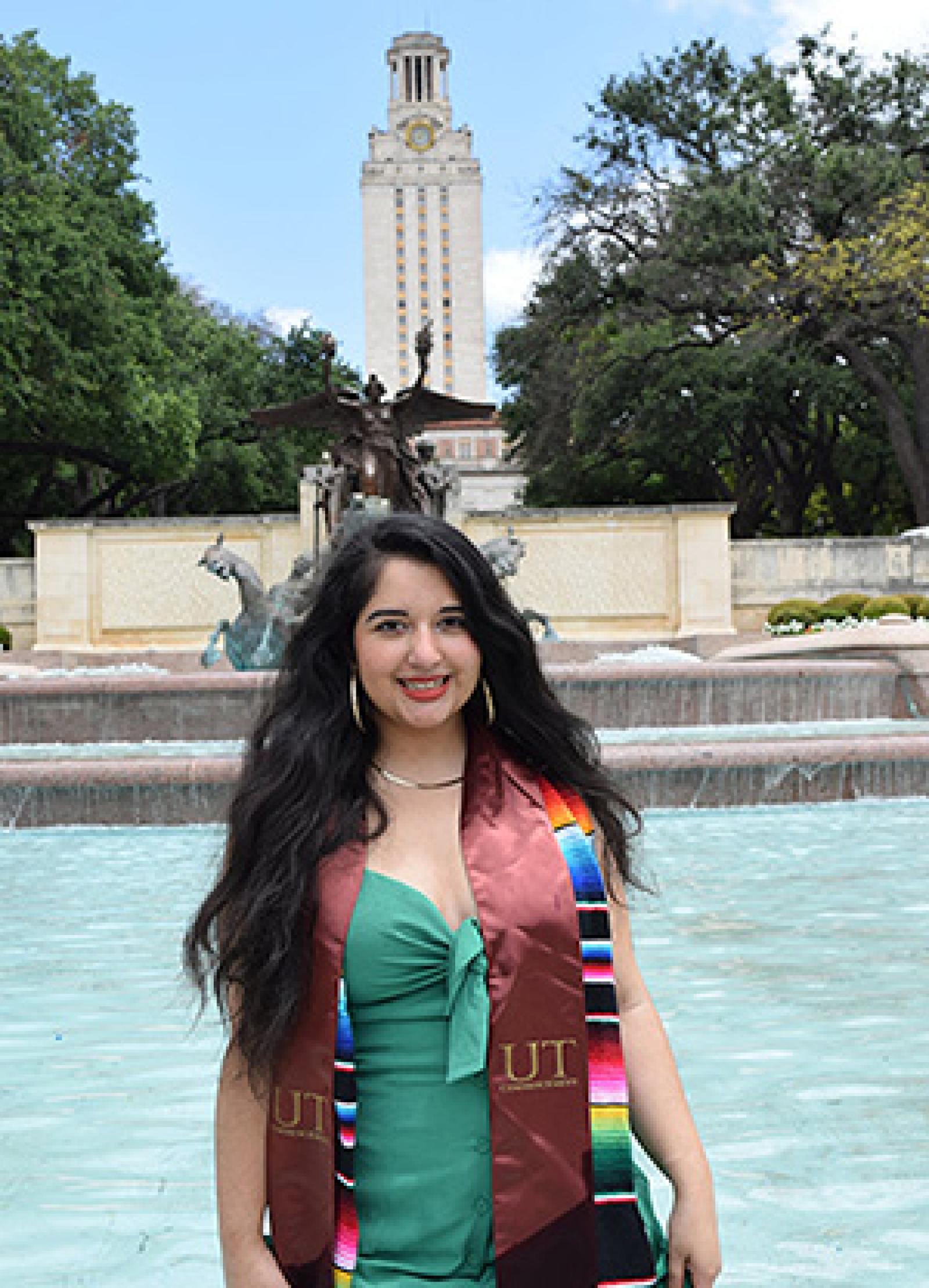 "It makes everything feel very heavy, and I don't live a moment without gratitude," she said.
Pérez graduated last spring with a bachelor's degree in music and human learning, then landed a job as a music teacher at Joe Lee Johnson Elementary School in Round Rock beginning this fall.
While Pérez pursued a major that allows her to share her passion for music with young students, she also inherited her great-great-grandmother's love of opera. She joined the Butler Opera Center as a freshman and instantly fell in love. Pérez was cast in a number of productions, including Don Giovanni and Audition Fever (the latter premiered recently as part of the Butler School's Summer Series).
Pérez said she's encouraged by the Butler Opera Center's push to produce works outside the canon, allowing for greater representation of people like her. She also called the Butler School's opera faculty "the definition of world class" in appreciation for the way they develop students like her.
"There has been no environment where I have felt more supported and more included than the Butler Opera Center," Pérez said.
But support didn't just come from school; it came from home as well. Pérez said she's proud of her family's progress since the days of her great-great grandmother, and is grateful she was able to pursue music as a career, something Maria Antonia Decker could only have dreamed of.
Both of Pérez's parents are first generation college students. As a young child, the family moved from Laredo to San Antonio so her mother could pursue a master's degree. Now, she's a vice principal at a San Antonio school.
"My mom is entirely self-made," Pérez said. "And when she raised my sister and I, she gifted us her spirit."
In addition to her family, Pérez said she draws inspiration from people like David Portillo, a famous tenor who attended Holmes high school in San Antonio right down the street from Pérez's home.
"I think about him every day because we came from literally the same neighborhood, and now he's doing everything," she said. "Just his existence motivates me forward."
Now a Butler School alumna, Pérez is at the Utah Vocal Arts Academy participating in a brand-new production of Offenbach's Orpheus in the Underworld.
She said she's excited to get back to Austin in fall to begin her new job, and is looking forward to the stability of working as a teacher—at least for a while.
"My parents worked too hard for me to not have stability," Pérez said. "I'm trying to be as practical as possible, but I want to take it a step further; I want to be a doctor and I want to sing at the met [the Metropolitan Opera]."
Pérez said she's motivated to make a difference in other people's lives from similar backgrounds in hopes that they might learn from her story and be inspired to pursue their dreams, too.