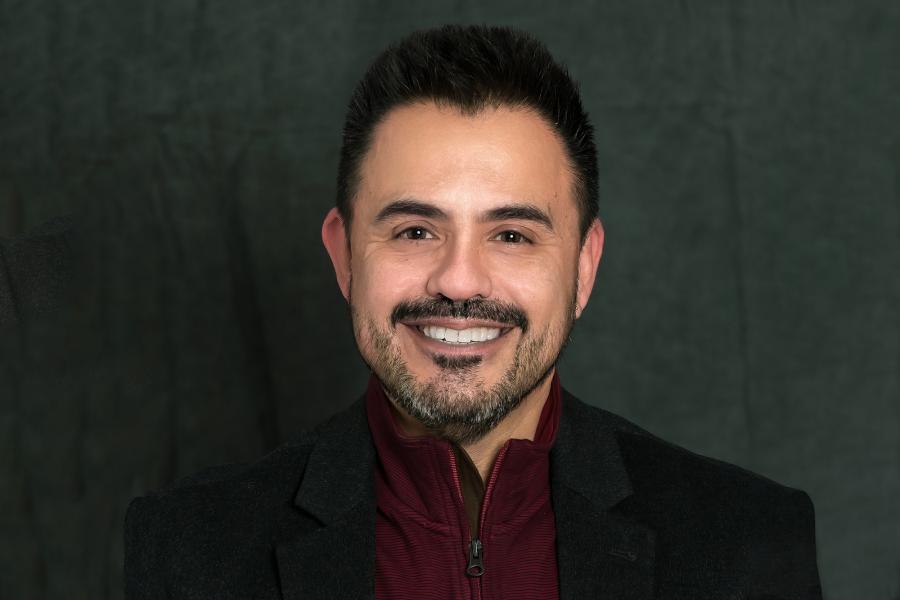 The Butler School of Music is pleased to announce the hire of José R. Torres-Ramos as the new Director of Mariachi Paredes beginning in fall 2023. Torres-Ramos, who joins us from Hiram College, will also serve as a Lecturer in Ethnomusicology. 
Torres-Ramos has taught courses in ethnomusicology, film studies, and first-year writing seminars. He previously directed the mariachi ensemble at Hiram College. He received his PhD in ethnomusicology from the University of North Texas and his research focuses on Latin America with a specialization in Mexico's modern mariachi tradition. 
In 2017, he was the recipient of a Fulbright-Hays Doctoral Dissertation Research Abroad award which funded research fieldwork in Mexico City and Guadalajara. His scholarship has been presented and published in both the United States and Mexico. His most recent chapter contribution, entitled "Timbral Habitus," will appear in the upcoming volume of Keywords in Music Theory for Anti-Racist Scholars published by Duke University Press. 
Dr. Torres is currently working on a manuscript called "Mariachismo: Music, Masculinities, and Mexicanidad."