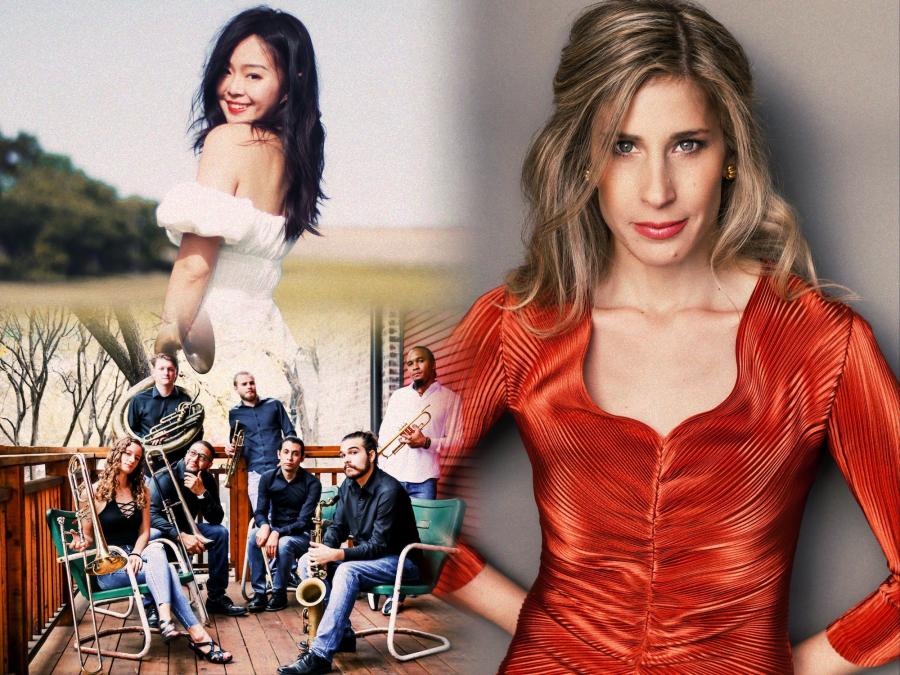 Rainwater Innovation Grant winner Jingchao Wang, composer
Hila Plitmann, Grammy award-winning soprano
Boss Street Brass Band
Todd Boss, poet


Bobby Ge & Daniel Despins, composers
Spread The Words is a Rainwater Innovation Grant project by composer Jingchao Wang. Soprano Hila Plitmann and the Boss Street Brass Band will perform four newly commissioned songs by young composers with lyrics by Austin-based poet. These and other songs on the program focus on important social justice issues.
---
Program
Bobby Ge
Unstrung And Swept Away
Jingchao Wang
The Wall Paper
Daniel Despins
TRYST
Paulo Santos
Verified
Jingchao Wang
Why Empty Barber Shops Draw Me, I Don't Know
Bryan Kennard
Snarcolepsy
George Gershwin
Summertime from Porgy and Bess
Joe Zawinul (arr. Ormide Armstrong)
Mercy, Mercy, Mercy
---
Event Details
Event Types
Jazz
New Music
Student Recital
Vocal Arts
Winds & Percussion