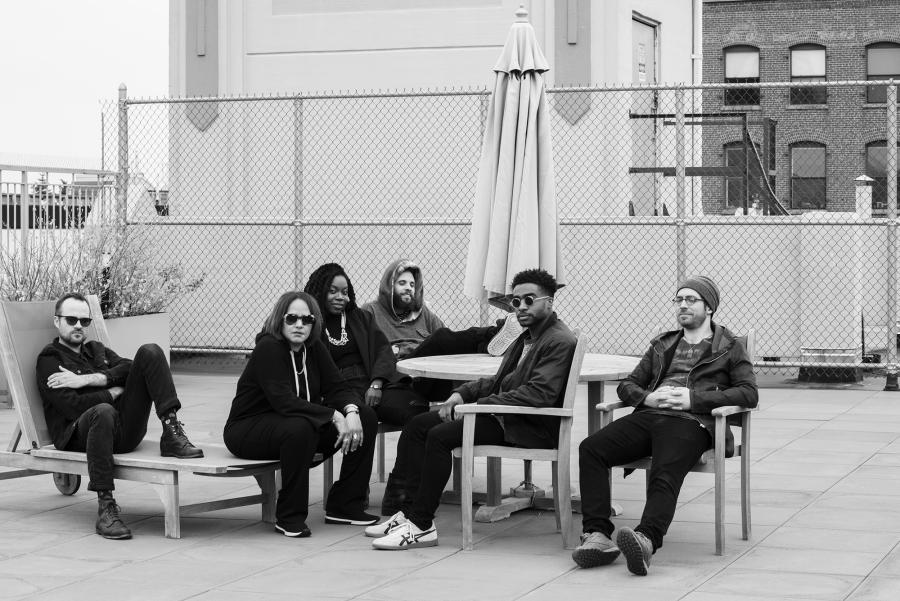 About Terri Lyne Carrington
NEA Jazz Master and three-time GRAMMY® award-winning drummer, producer, and educator, Terri Lyne Carrington started her professional career as a "kid wonder" while studying under a full scholarship at Berklee College of Music in Boston. In the mid '80's she worked as an in-demand drummer in New York before gaining national recognition on late night TV as the house drummer for both the Arsenio Hall Show and Quincy Jones' VIBE TV show.
While still in her 20's, Ms. Carrington toured extensively with Wayne Shorter and Herbie Hancock, among others and in 1989 released a GRAMMY®-nominated debut CD on Verve Forecast, Real Life Story. In 2011 she released the GRAMMY®Award-winning album, The Mosaic Project, featuring a cast of all-star women instrumentalists and vocalists, and in 2013 she released, Money Jungle: Provocative in Blue, which also earned a GRAMMY®Award, establishing her as the first woman ever to win in the Best Jazz Instrumental Album category.

To date Ms. Carrington has performed on over 100 recordings and has toured or recorded with luminary artists such as Al Jarreau, Stan Getz, Woody Shaw, Diana Krall, Cassandra Wilson, Dianne Reeves, James Moody, Yellowjackets, Esperanza Spalding, and many more. Additionally, Ms. Carrington is an honorary doctorate recipient from Berklee, and currently serves as Founder and Artistic Director for the Berklee Institute of Jazz and Gender Justice.

In 2019 Ms. Carrington was granted the Doris Duke Artist Award, a prestigious acknowledgment in recognition of her past and ongoing contributions to jazz music. Her current band project, Terri Lyne Carrington and Social Science (a collaboration with Aaron Parks and Matthew Stevens), released their debut album, Waiting Game, in November, 2019 on Motema Music.
Waiting Game was nominated for a 2021 GRAMMY® award and has been celebrated as one of the best jazz releases of 2019 by Rolling Stone, Downbeat, Boston Globe and Popmatters. Downbeat describes the album as, "a two-disc masterstroke on par with Kendrick Lamar's 2015 hip-hop classic, 'To Pimp a Butterfly'..." Ms. Carrington was named as JazzTimes Critics Polls' Artist of the Year, Jazz Artist of the Year by Boston Globe, and Jazz Musician of the Year by the Jazz Journalists Association.
---
About the Symposium
The ISJAC International Jazz Composers' Symposium is a bi-annual conference that brings hundreds of jazz composers, arrangers, educators, and industry executives together for three days of concerts, lectures, panel discussions, and the presentation and honoring of new jazz compositions and arrangements. The Symposium is known as a robust, yet intimate gathering of the world's finest jazz writers. As a central tenet of the ISJAC mission, the Symposium seeks to unite, develop, and electrify the our global community of jazz arrangers and composers.
---
Event Details
If you'd like to see all three ISJAC concerts May 12–14, purchase an ISJAC subscription package for 30% off!
Seating is unassigned. If you are a patron with ADA needs, please email tickets@mail.music.utexas.edu and we will reserve ADA seating for you. 
Due to limited tickets available to the general public for this concert, no comp tickets will be distributed. 
All registered symposium attendees will receive tickets in their registration packets. 
We will not be reducing audience capacity for ISJAC events. We strongly encourage all attendees to follow CDC recommendations to protect themselves from COVID-19.