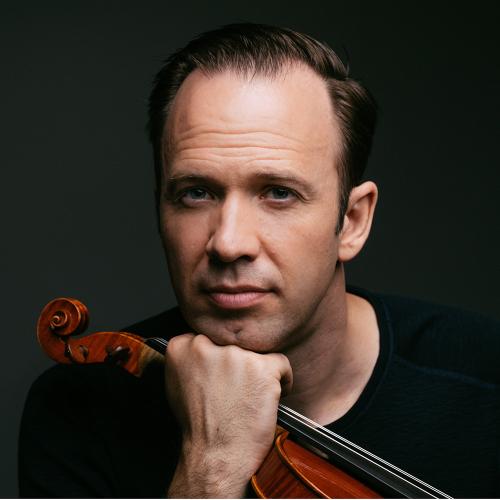 Associate Professor of Practice in Violin and Chamber Music
William Fedkenheuer is widely respected as a performer, teacher, professional development coach and consultant. Uniquely drawing on over two decades of experience onstage and off as a member of three internationally renowned string quartets (The Miró, Fry Street, Borromeo Quartets), William teaches people and ensembles how to accomplish their goals with more consistency, less time and energy, and to raise the level of their impact and inspiration.
As a soloist and chamber musician, William performs on the world's most prestigious stages from Carnegie Hall to Esterhazy Castle with media coverage including NPR, PBS, NHK, and the Discovery Channel as well as Strings and Strad magazines. Recipient of Lincoln Center's prestigious Martin E. Segal Award and a Canadian National Fiddle Champion, he is currently the second violinist of the Miró Quartet and has appeared on numerous recordings. His collaborations and commissions pair him with major artists and composers around world crossing musical boundaries with artists such as Leon Fleisher, Audra McDonald and Jake Shimabukuro.
William maintains an active schedule as a professional development coach and arts consultant drawing on his past twenty-five years of experience developing highly effective strategies, principles and tools for how to thrive as a musician, ensemble, and organization – in the arts or other areas.
William's teaching philosophy revolves around "everything is possible".  His goal is to focus students understanding of how to identify, prioritize and choose the most effective tools to reach their goals.  He helps strategize mindsets and fundamentals to hone their level of playing – to get the highest return on their investment of focus, energy, and time.  His students craft unique careers that including performing, inspiring, and educating in the same venues that are part of William's own career.  Please email to inquire about openings in his studio – he would love to hear from you.
Applied Violin
MUS 259N
Chamber Music: Strings and Piano
MUS 178C, 278C, 378C  
Chamber Music Professional Development
MUS 176C
 Exploring Diverse Professional Careers with a Music Degree 
Contact Information