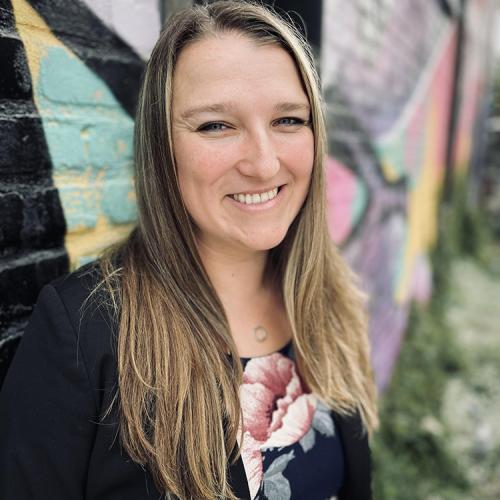 Teaching Assistant in Music & Human Learning
Suzanne Charney is a doctoral student in Music and Human Learning at the University of Texas at Austin, where she teaches undergraduate courses in instrumental methods, is a teaching assistant for undergraduate and graduate level coursework, and is a Field Supervisor for student teachers. 
Originally from Springfield, Ohio, she earned her Bachelors of Music Education and graduated with High Distinction from Indiana University. She taught middle and high school band in Indiana and in central Texas and was honored to be selected as a Top Ten Teacher of Influence. She returned to Indiana University to pursue a double Master of Music Degree in Wind Conducting and Music Education. While at Indiana University, Suzanne was an Associate Instructor for the Marching Hundred and undergraduate conducting courses, Interim Athletic Band Director, and guest conductor for their wind ensembles. 
Suzanne's research interests include procedural memory consolidation, attention allocation, and teacher identity. Her research has recently been presented at the NAfME National Conference and the Texas Music Educators Association Clinic and Convention. She is dedicated to creating quality learning experiences for future students.
MUS 255F
Techniques of Woodwind Performance
MUS 255E
Techniques of Brass Performance
EDC 331S
School Organization and Classroom Management
EDC 332S
Designs for Instruction
Contact Information
Campus location
MRH 2.302
Teaching Areas
Music & Human Learning
Education
Bachelor of Music Education
Indiana University
Master of Music Education
Indiana University
Master of Music in Wind Conducting
Indiana University