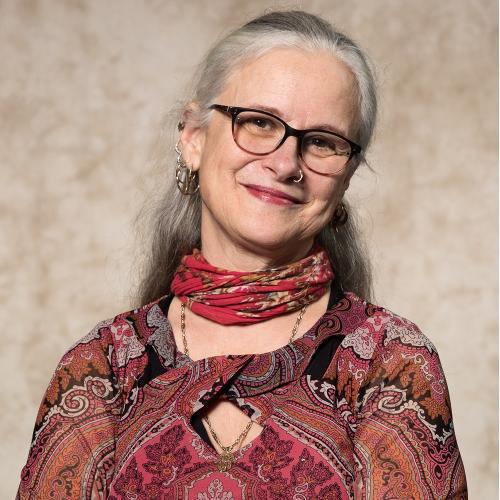 Associate Professor of Ethnomusicology in Middle Eastern Studies

Program Coordinator, Bachelor of Arts in Music
Sonia Tamar Seeman is an Associate Professor of Ethnomusicology in the Butler School of Music's musicology and ethnomusicology division, and holds active affiliations with the Center for Middle Eastern Studies, Center for Women and Gender Studies and the Center for Russian, Eastern European and Eurasian Studies. She serves as BSOM's Bachelor of Arts Program Coordinator, and UT's Fulbright Program Advisor and Chair. Her work demonstrates her ongoing commitment to diversity, serving on UT's Fine Arts Diversity Committee, Council for Racial Ethnic Equity and Diversity, and teaching courses on music and social identity (Music and Gender; Music, Identity and Difference; Music and Culture; Romani music and representation; Music of the Middle East). She specializes in music of the Middle East and Southeastern Europe, and has been working with Romani professional musicians since mid-1980s. She is the founder and director of UT's Middle Eastern Ensemble, "Bereket" which brings together students, faculty, staff and community members in studying and performing regional, court, religious and popular music from these regions and their diasporic communities.
2019 Sounding Roman: Representation and Performing Identity in Western Turkey. Oxford University Press 
2017 "Embodied Pedagogy: Techniques for Exploring Why and How Music Matters", in College Music Curricula for a New Century, ed. Robin Moore. London; New York: Oxford University Press
2015 "Roman Popular Music", Continuum Encyclopedia of Popular Music of the World, ed. David Horn and John Shepherd. Volume 10. Genres: Middle East and Asia, ed. Rich Jankowsky, Roy Shuker, et al. London & New York: Continuum
2015 "Čalgija", Grove Music Online. Oxford Online
2012 "Macedonian Čalgija: A Musical Refashioning of National Identity", Ethnomusicology Forum 21 (3): 1-32
Contact Information
Campus location
MRH 3.304
Ensembles
Teaching Areas
Ethnomusicology
Advising Areas
Bachelor of Arts concentrations