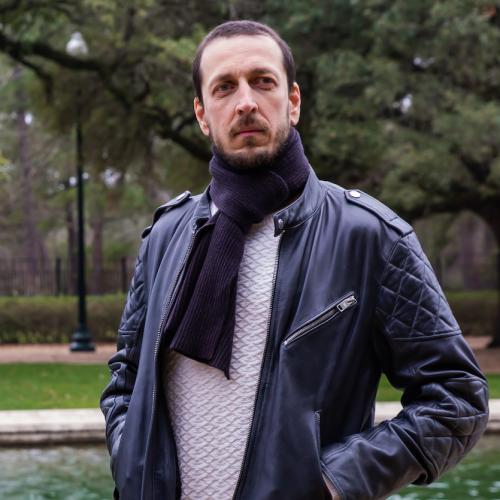 Hailed as "phenomenal" (The Harvard Chrimson), "impressively epic" (schwäbische.de), and for his "wine-dark bass" (The Boston Globe), bass-baritone Mikhail Smigelski enjoys a career of vast and various genres, including opera, oratorio, early music, musical theatre, and contemporary music. Born in St. Petersburg, Russia, Mikhail sang on the world's most prestigious stages including Carnegie Hall, Saint Petersburg's and Moscow's Philharmonias, Berliner Philharmonie, Kölner Philharmonie, and performed with established European and American opera companies such as Saint Petersburg Chamber Opera, Theater Aachen, Theater Solingen, Theater Leverkusen, Opera Leggera, Miami Lyric Opera, The Cleveland Opera, Opera in the Heights, and others.
From the outset of his professional career, Mikhail Smigelski toured Russia, Europe, and the United States, not only as an opera soloist but also as a music director and collaborative pianist. His operatic portrayals include over 30 roles including Alidoro in La Cenerentola, both Figaro and Bartolo in Le nozze di Figaro, Leporello in Don Giovanni, Don Alfonoso in Così fan tutte, Don Basilio in Il barbiere di Siviglia, Raimondo in Lucia di Lammermoor, Nikitich and Varlaam in Boris Godunov, title roles in Falstaff and Eugene Onegin, and many others. As a passionate advocate for contemporary classical music, Mikhail Smigelski participated in numerous festivals including New York Ferus Festival and the Cohen New Works Festival and performed in several world and U.S. premieres with collectives as East Coast Contemporary Ensemble, Density 512, and prismatx.
In addition to his performing and teaching career, Mikhail Smigelski is a Director of Music Ministries at The Woodlands Christian Church, Music Director of Houston-based musical theatre company Opera Leggera, Artistic Director of Russian Speakers' Society of Austin, and an accomplished audio producer.
MUS 280D
Topics in Diction and Translation
Applied Voice
Technology in Voice Study
Contact Information