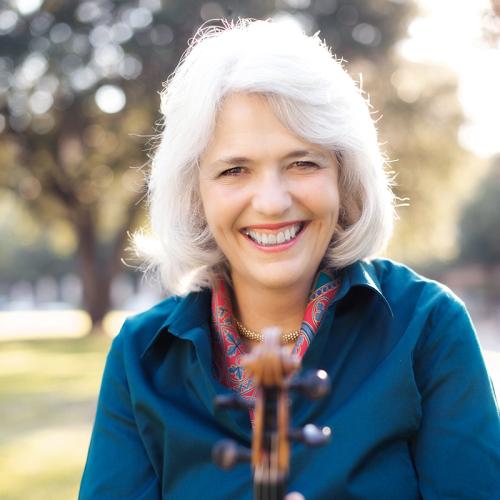 Associate Professor of Music and Human Learning

Director, String Project
Laurie Scott she serves as the director of The University of Texas String Project, named "String Project of the Year" in 2008 by the American String Teacher's Association and the National String Project Consortium. Previous to this appointment, Dr. Scott served as professor of violin and viola and director of music education studies at Southwestern University in Georgetown, Texas. Dr. Scott was co-director of the Armadillo Suzuki Organization, the Austin Metropolitan Suzuki School, and the Texas Suzuki Tour Group. She holds a master's degree in applied violin from the University of Nebraska, and a bachelor's degree in music education from the State University of New York at Fredonia. She received her Ph.D. in Music Education from the University of Texas. Before moving to Texas in 1981, Dr. Scott taught in rural string programs in Nebraska and performed with the Omaha and Lincoln Symphonies and the Nebraska Chamber Orchestra. As a music educator in Texas, Dr. Scott has served as an officer of the Texas chapter of the American String Teacher's Association, taught for eight years for the Austin ISD at Lamar Middle School and Travis and McCallum High Schools, was co-conductor of the Austin Youth Symphony, and served as Region XVIII College Division Chair for the Texas Music Educator's Association. Professor Scott was co-editor of the public school column in the American Suzuki Journal and was named chairman of the Suzuki in the Schools division of the 1998 International Teacher's Conference. She has performed with the Austin Symphony, Austin Lyric Opera and Ballet Austin Orchestras. Dr. Scott has been the recipient of the Teaching Excellence Award from the School of Music as well as the College of Fine Arts at The University of Texas at Austin.
Contact Information
Campus location
MRH 3.802
Teaching Areas
Music & Human Learning 
Areas of Assistance
String Project