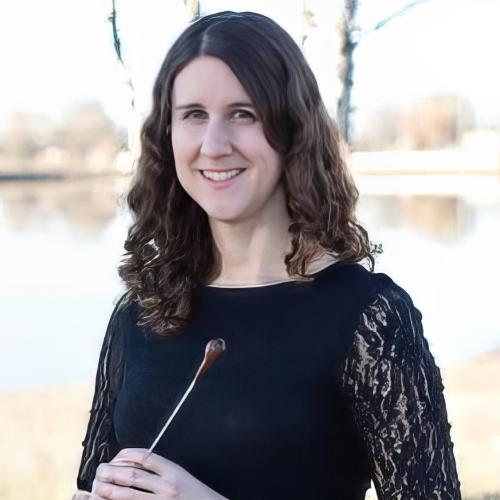 Teaching Assistant in Music and Human Learning

String Project Teacher
Laura Bock is currently a 2nd year Ph.D. student in Music and Human Learning at The University of Texas at Austin.
As a young musician, Bock grew up in central Maryland where she was an active member of her high school band and orchestra programs. She completed a double concentration in music education and flute performance at James Madison University and a master's degree in Music and Human Learning at The University of Texas at Austin.
From 2011-2015, Bock taught 5th and 6th grade band at Walker Upper Elementary School in Charlottesville City Schools and served as the District XIII representative to the Virginia Band and Orchestra Directors Association. She also performed with the Charlottesville Symphony Orchestra as a 2nd flute and piccolo player.
Between 2017 and 2022, Bock was the Assistant Band Director at Blue Valley Southwest High School in Overland Park, Kansas as well as its associated elementary and middle school feeder schools where she worked with students in grades 5-12. She was also a co-conductor for the first Wind Ensemble program of Harmony Project KC which provides free music instruction to youth in the Kansas City Urban Core. She was recognized as the 2020-2021 Outstanding Young Music Educator for eastern central Kansas. Bock enjoys working with a variety of students across different musical content areas and age levels.
MUS 255F
Techniques of Woodwind Performance 
MUS 255E
Techniques of Brass Performance 
MUS 398T
Supervised Teaching in Music 
Contact Information
Campus location
MRH 2.312
Teaching Areas
Music & Human Learning
String Project
Education
Master of Music 
The University of Texas at Austin
Bachelor of Music
James Madison University