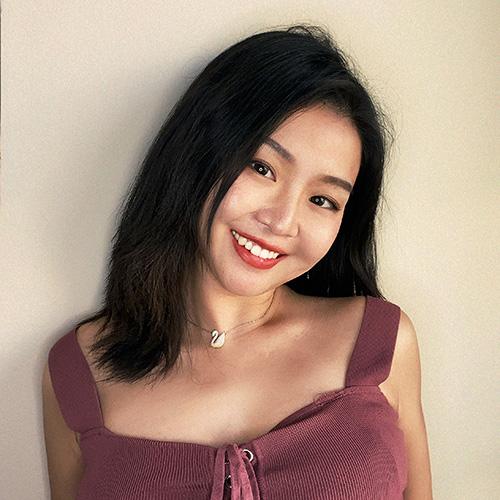 Teaching Assistant in Musicanship
Jingchao (Ginny) Wang (b. 1994) is a US-based composer who has been living in China, Germany and the US. Her music is influenced by Eclecticism with numerous Eastern elements. During her undergraduate studies at Central Conservatory of Music, Jingchao was exchanged in Hochschule für Musik und Theater Hamburg, Germany, as the first composition bachelor student with the support of the National Scholarship. During her time in Hamburg, she co-hosted the concert "Imagine and Reflection" to popularize Chinese contemporary music. Ginny pursued her Master's degree in Composition at the Peabody Institute of Johns Hopkins University, where she studied with Professor Michael Hersch. She is currently an Assistant Instructor at The University of Texas at Austin, meanwhile doing her DMA degree in Composition with Prof. Yevgeniy Sharlat and Januibe Tejera.
Ginny has won numerous international composition competition awards, includes: Honorable Mention in the 2020 Flute New Music Consortium; The Most Distinguished Musician in the 25th IBLA Annual International Music Competition; the First Prize of the XIII International Competition Donne in Music; the Special Award of Vareler Kompositionspreis Germany; the First Prize of 13the Concorso Interazionale di Esecuzione e Composizione "Don Vincenzo Vitti", the First Prize of the Golden Key Piano Composition Competition; etc. Most recently in 2021, she won the First Prize of "Voice2Choir" competition, and her soprano quartet "Again" is going to be published by the Italian publisher Diaphonia Edizioni.
Ginny's pieces were performed widely all over the world including Austria, Germany, Italy, USA and China in many concerts and conference, such as The Navy International Saxophone Symposium, Chamber Music Days in Vareler Port, Golden Key Music Festival and so on. She
has collaborated with many famous soloist and ensemble, including the Grammy winner Hila Plitmann, Quince Ensemble, Pierrot Ensemble, Ensemble Fractale, Dinu Lipatti Trio Berlin, Hanatsu Miroir, etc.
Contact Information
Teaching Areas
Composition
Theory
Musicianship
Education
Doctoral of Musical Arts
The University of Texas at Austin
Master of Music
The Peabody Institute, 
Johns Hopkins University
Bachelor of Arts
Central Conservatory of Music &
Hochschule für Musik und Theater Hamburg