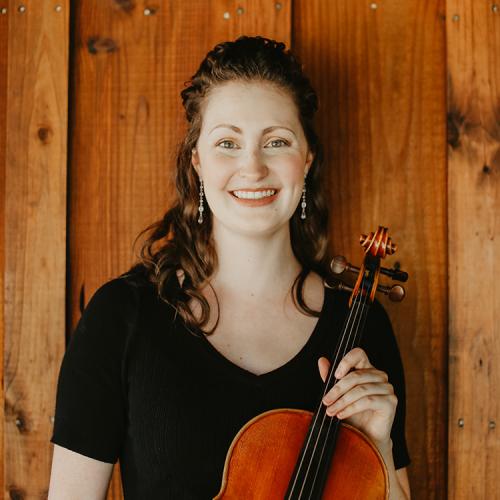 Assistant Instructor in Music and Human Learning
Jennifer McKeeman is pursuing her PhD in Music and Human Learning from the University of Texas at Austin. She holds a Masters of Music and Human Learning and Batchelor of Music in Music Studies from the University of Texas at Austin where she had the privilege to study viola with Roger Myers and music education with Dr. Laurie Scott and Dr. Robert Duke. 
A native Austinite, Jennifer began playing viola in sixth grade in South Austin. She owes her inspiration to become a music teacher to the incredible music directors and private lessons teachers that she had studied with while in public school orchestra. Jennifer has taught privately in the Austin and San Antonio areas since 2010 in addition to teaching middle school orchestra in San Antonio at David Lee "Tex" Hill Middle School. Jennifer currently performs weekly in the Greater Austin area.
Jennifer assists with a variety of undergraduate Music Studies courses in addition to her research. Currently, her research interests focus on motor preparation and motor learning in string plays in addition to learning what qualities make up musical expertise.
EDC 331S
School Organization and Classroom Management (Human Learning and Behavior)
MUS 255D
String Techniques
Contact Information
Campus location
MRH 2.308
Teaching Areas
Music & Human Learning
Education
Master of Music and Human Learning
The University of Texas at Austin
Bachelor of Music
The University of Texas at Austin