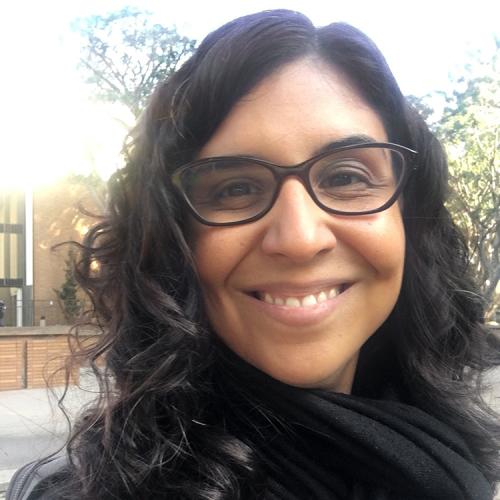 Associate Professor of Musicology
Expanding Approaches to American Arts
 
Jacqueline Avila is a musicologist who specializes in film music studies, sound studies, and the intersections of identity, tradition, and modernity in the musical cultures and new media of Mexico, Latin America, and the Latinx community in the United States. Her book, Cinesonidos: Film Music and National Identity in Mexico's Época de Oro was published in 2019 by Oxford University Press, Music and Media Series. Dr. Avila's current projects focus on transnationalism, nostalgia, and cultural identity in Latinx film and streaming media and the musical cultures on the US-Mexico border.
Her work has been supported and funded by the UC MEXUS Dissertation Research Grant (2008–2010), the American Musicological Society's Howard Mayer Brown Fellowship (2009), the UC MEXUS Postdoctoral Fellowship (2014–2015), the University of New Mexico's Robert E. Greenleaf Visiting Library Scholar Award (2016), and the University of Tennessee's Humanities Center, Office of Research & Engagement, and the College of Arts & Science SARIF-EPPE Subvention (2019).
Dr. Avila has presented her research and served on roundtables at several international and national conferences and institutions the Centro de Estudios de Cultura y Comunicación at the  Universidad Veracruzana, the Cineteca Nacional in Mexico City, the Hong Kong International Film Festival, UCLA, UCR, the University of Colorado, Universidad Nacional Autónoma de México (UNAM), the University of Alabama, and the University of Georgia. Her articles can be found in the Journal of Film Music, Latin American Music Review, American Music, Opera Quarterly, the Journal of Music History Pedagogy, Balajú: Revista de Cultura y Comunicación, the Yearbook for Traditional Music, The Worlds of Music, The Grove Dictionary of American Music, the Oxford Research Encyclopedia of Latin American History, and the edited volumes Clásicos del cine mexicano (Editorial Vervuert Verlag) and Cinema Between Latin America and Los Angeles: Origins to 1960 (Rutgers University Press).
MUS 342
Mexican Soundscapes
MUS 342
Music and Media
 
Contact Information
Campus location
MRH 3.750
Teaching Areas
Musicology & Ethnomusicology
Research Areas
Music and Media
Sound Studies
Mexican Music
Culture and History
Latinx Studies 
Education
Doctor of Philosophy
University of California, Riverside
Master of Arts
University of California, Riverside
Bachelor of Arts in Music
University of California, Los Angeles