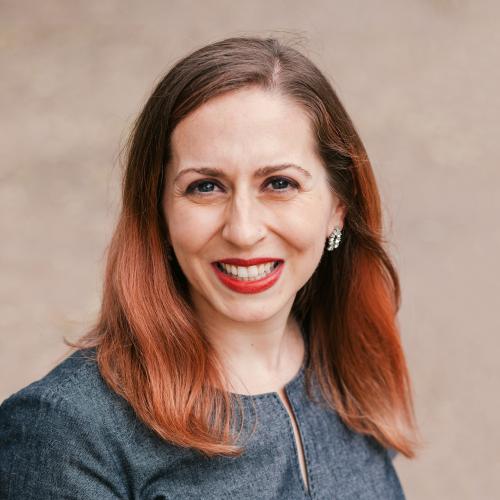 Associate Professor of Musicology
Hannah Lewis is a musicologist who specializes in music for film and visual media, American popular music traditions, musical theater, early twentieth-century French music, and American avant-garde and experimental music. She is the author of French Musical Culture and the Coming of Sound Cinema (Oxford University Press, 2019) and co-editor (with Jim Buhler) of Voicing the Cinema: Film Music and the Integrated Soundtrack (University of Illinois Press, 2020). Her work has also appeared in the Journal of the American Musicological Society, Journal of the Society for American Music, Journal of Musicological Research, Musical Quarterly, French Screen Studies, The Cambridge Companion to Film Music, and The Soundtrack, and she presents regularly at national and international conferences, including the American Musicological Society, Society for American Music, and Music and the Moving Image. 
She is currently working on two new books, one on the 2016 film musical La La Land, and one titled Rodgers and Hammerstein on Screen. In 2019, she received a collaborative research grant (with Media Studies professor Suzanne Scott) through UT's Office of the Vice President of Research titled "The Cultural Impact of 'The Eyes of Texas': Antiracist Activism, Participatory Singing, and Fan Identity," which explores the affective attachment different stakeholders have to the song, and how stakeholders navigate their relationship with the song with their lived identities (race, class, etc.). She received her PhD from Harvard University in 2014 and has been teaching at BSOM since then. 
MUS 312C
Music and Culture
MUS 337
Music and Film Sound
MUS 342
U.S. Music
MUS 379K
American Musical
UGS 303
The American Musical
MUS 385J
Historiographies of U.S. Music
MUS 385J
The Film Musical
MUS 385J
Opera and Cinema
Contact Information
Campus location
MRH 3.738
Teaching Areas
Musicology
Research Areas
Music in Film and Visual Media
Musical Theater
American Music
Opera and Cinema
20th and 21st Century Music
Education
Doctor of Philosophy
Harvard University 
Bachelor of Arts
Brown University