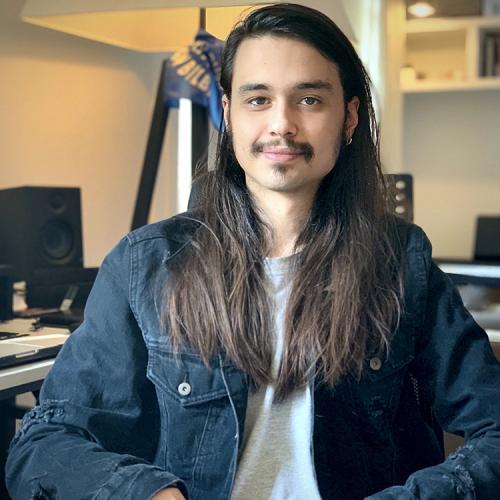 Assistant Instructor, Experimental & Electronic Music Studios
Interested in the possible dialogues between popular and concert music, Gabriel works on questions of intertextuality and metaphors as creative forces, such as the musical modeling of poetic images evoked in a popular song. He is especially motivated by ideals of reconstruction and recomposition, deformation and juxtaposition of these materials inspired by other creations and works with instrumental and electronic medias.
He studied composition with Paulo Guicheney at the Federal University of Goiás (UFG), and obtained his master's degree from the CNSM de Lyon (France), where he studied with Michele Tadini and attended the classes of Martin Matalon and François Roux. He was mentored by composers such as Yan Robinn, João Pedro Oliveira, Panayiotis Kokoras, David Bird, Javier Torres Maldonado, Bryan Holmes, Rodrigo Lima, Gabriela Lena Frank among others. He currently pursuits a DMA in composition at the University of Texas at Austin under the guidance of Januibe Tejera. He received the Funarte Prize in Composition from the Brazilian Ministry of Culture at the Biennial of Contemporary Brazilian Music.
Gabriel also works in the production of new music, being one of the founders of the Música Íntima concert series in the city of Goiânia, whose productions since 2014 include the festival Goiânia Música Hoje, 19 concerts with local musicians and with groups such as Proxima Centauri (France), duo DOM, Quarteto Brasília Sax, and Ensemble Synthesis (Portugal), and also the release of two albums.
MUS329E
Intro to Electronic Media
Contact Information
Campus location
MRH 4.174
Teaching Areas
Composition 
Electronic Music
Education
Master of Music
Conservatoire National Supérieure Musique et Danse de Lyon
Bachelor of Music
Universidade Federal de Goiás