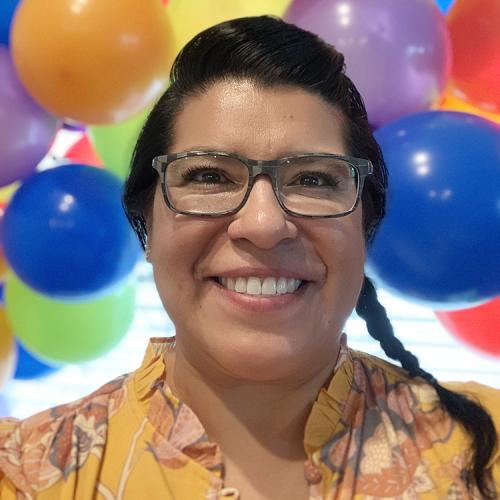 Band Program Coordinator

Color Guard Director
A color guard instructor since 1989, Delia Tovar Botbol is in her 23rd year with the Longhorn Band Color Guard. Originally from Phoenix, Arizona, Mrs. Botbol graduated from The University of Texas at Austin with a Bachelor of Arts in Spanish in 1995. She was a member of the Color Guard (Silk section) in the Longhorn Band when she was an undergrad. Also marched DCI (Drum Corps International) with Sky Ryders in 1991. She has been a color guard instructor for several local high schools, Lone Star Drum and Bugle Corps (1996-1997), Revolution Drum and Bugle Corps (2001-2003) and was a Visual Coordinator for a local non-profit indoor drumline, Rhythmic Force (2010-2014). She spent 20 years in the field of special education (ED unit) and is has been the Bands Program Coordinator for the University Bands since 2018.
ENS 108M | ENS 184G
LHB Color Guard Ensemble 
Contact Information
Campus location
MRH 2.404
Ensembles
Teaching Areas
Color Guard
Areas of Assistance
University Bands
Education
Bachelor of Arts 
The University of Texas at Austin