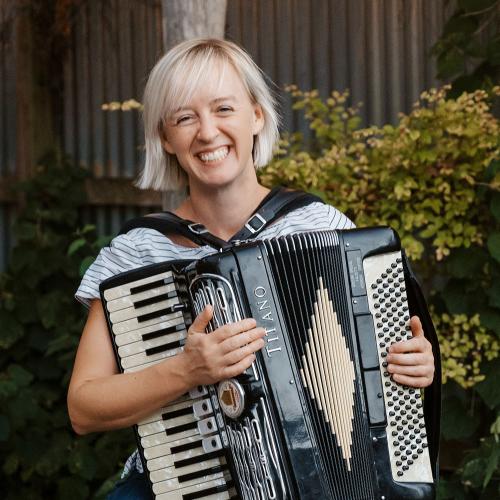 Assistant Professor of Music Theory
Affiliate Faculty, Teresa Lozano Long Institute for Latin American Studies
Chelsea Burns received her Ph.D. in the Theory and History of Music from the University of Chicago in 2016. Prior to arriving at the University of Texas, she was Assistant Professor of Music Theory at the Eastman School of Music, and she previously taught in the music department at Harvard University. Her research interests include Latin American modernist concert music as well as bluegrass, country, and old-time musics. She is especially interested in the ways that contexts—economic, political, material—affect analytical interpretation. Her research suggests that such contextual understanding shapes analysis in critical ways, at times undermining or reversing prevailing musical interpretations. Her work touches on issues of race, postcoloniality, instrumental technologies, and expressions of privilege and class, among others.
Professor Burns has presented papers at national conferences of the Society for Music Theory, the American Musicological Society, the Society for American Music, the Society for Ethnomusicology, the US chapter of the International Association for the Study of Popular Music, and the Latin American Studies Association. Recent and forthcoming publications address issues of exoticism and modernism in relation to Brazilian indigeneity, the pedal steel guitar in 1960s country music, genre and race in 1970s country music, and pedagogical considerations for the undergraduate music-theory core curriculum. She is also an avid bluegrass player, and enjoys being part of the Austin bluegrass scene.
MUS 612A/B
Tonal Music Theory III/IV
MUS 331J
Analyzing Popular Music
MUS 388S
Reading Latin American Modernisms
MUS 398M
Music Theory Pedagogy
"'Musique cannibale': The Evolving Sound of Indigeneity in Heitor Villa-Lobos's Tres poêmas indigenas," Music Theory Spectrum (Spring 2021)
"The Racial Limitations of Country Soul-Crossover in Bobby Womack's BW Goes C&W, 1976," Journal of Popular Music Studies vol. 32 no. 2 (June 2020).
"'Together Again,' but We Keep On Crying: Buck Owens, Tom Brumley, and the Pedal Steel, 1964," Music Theory Online vol. 25 no. 2 (July 2019).
"Negotiating Identities: Carlos Chávez and the Trouble with Musical "Nationalism." American Musicological Society annual meeting, 2021.
"You Can't Go Home Again: 'Love Story (Taylor's Version)' and the Impossibility of Re-Creation." Taylor Swift Study Day, 2021.
"Country Music, Who Are You?" International Association for the Study of Popular Music, US Chapter annual meeting, 2021.
"Global Modernisms in Ethnomusicology." Society for Ethnomusicology annual meeting, 2020.
"Race, Dialect, and Regionalism in Oscar Lorenzo Fernândez and Waldemar Henrique's Settings of 'Essa Negra Fulô,'" Society for American Music annual meeting, 2019.
"Boston Bluegrass: Institutional Traces in the Urban Scene," Bluegrass Symposium at the International Bluegrass Music Association annual conference and festival, 2017.
Contact Information
Campus location
MRH 3.734
Teaching Areas
Music Theory
Research Areas
Latin American Modernist Composers
Bluegrass and Country Musics
Education
Doctor of Philosophy
University of Chicago
Bachelor of Music 
University of North Carolina–Greensboro