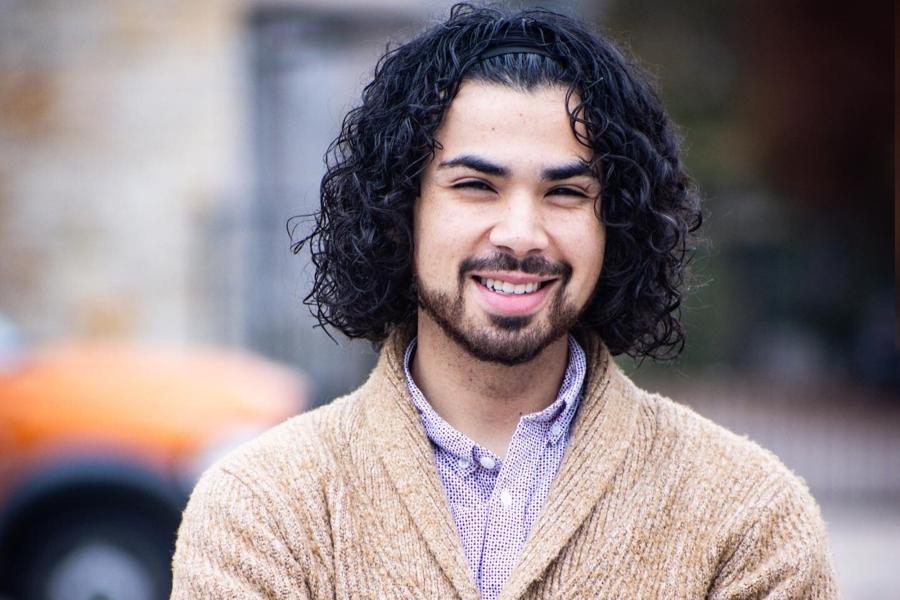 PIANIST WINS FALL 2022 ELEANOR ALEXANDER STRIBLING AWARD FOR EXCELLENCE IN JAZZ STUDIES
---
UT Jazz Studies faculty grants the award to an outstanding jazz studies student each semester. This fall, Doctor of Musical Arts student David Mesquitic will receive the award.
"David has distinguished himself as an outstanding student though his musical excellence, scholarly achievements, and leadership," said Diego Rivera, Director of Jazz Studies. "He is well respected as both a musician and a mentor to the other students in our program." 
Rivera said Mesquitic is "an incredible young talent," and that the only thing that surpasses his musicianship is his humanity.
Mesquitic is earning his DMA in Jazz Piano Performance at the Butler School of Music, where he also serves as an Assistant Instructor. Mesquitic leads his own ensemble, the "David Mesquitic Trio," which performs originals, arrangements, and special interpretations of jazz standards and American Songbook tunes. In 2019, Mesquitic released his first studio album, Preamble.
"I was not expecting it at all. It was a total surprise," Mesquitic said. "I'm very grateful to have been chosen." 
Mesquite said he's committed to the intergenerational transfer of the knowledge, history, and traditions of jazz. 
When not at the Butler School, Mesquitic maintains a busy performance schedule. He tours internationally, nationally, and regionally as sideman and bandleader. He's performed and recorded with luminaries such as PostModern Jukebox, Aubrey Logan, Steven Feifke, Mike Sailors, and Christian Wiggs.
Faculty grant the award in honor of Eleanor Alexander Stribling, one the first female bank directors in the nation. Stribling earned a director position at First National Bank in San Antonio in 1873. She was an active philanthropist concerned with education. Her hard work and generosity made it possible for one of her great-great-grandchildren, Dr. Cheney Crow, to fund this award.