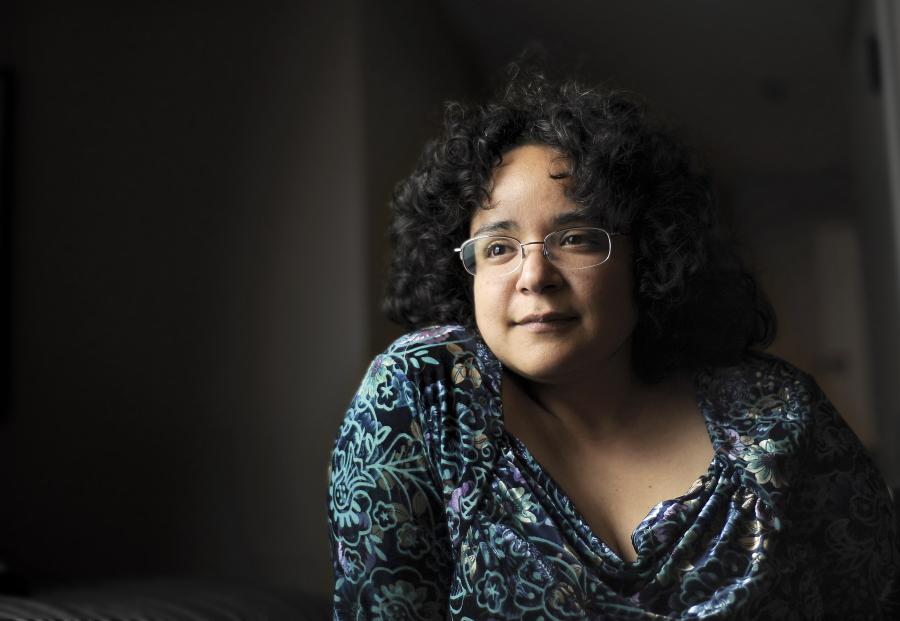 Frank is the recipient of a $50,000 prize given every two years for achieved excellence in original music composition.
---
AUSTIN, Texas —The Sarah and Ernest Butler School of Music at The University of Texas at Austin will host Berkeley-born composer Gabriela Lena Frank as the recipient of the school's 2020-2021 Eddie Medora King Award.
Frank will be in residence at the Butler School November 16 – 22. Ensembles performing her music during that time are projected to include the Symphony Orchestra and New Music Ensemble. She will also spend intensive time with composition students and will attend and coach rehearsals of her works.
Mary Ellen Poole, director of the Butler School of Music, says, "Gabriela Lena Frank is a superb creative artist whose music runs over with passion and power and color. She's also a humanitarian of deep integrity, and has already proven herself to be a treasured mentor to young composers everywhere. I can't wait to welcome her to our campus."
Winner of a Latin Grammy and Grammy-nominated as both a composer and pianist, Frank holds a Guggenheim Fellowship and a USA Artist Fellowship. She is also the composer-in-residence with the storied Philadelphia Orchestra and was named one of the 35 most significant women composers in history by The Washington Post.
Frank has received orchestral commissions and performances from leading orchestras including the Chicago Symphony, the Boston Symphony, the Atlanta Symphony, the Cleveland Orchestra, and the San Francisco Symphony. In the 2021-22 season, San Diego Opera will premiere Frank's first opera, The Last Dream of Frida and Diego, utilizing words by her frequent collaborator, Pulitzer Prize winning playwright Nilo Cruz.
She is also the subject of several PBS documentaries including the Emmy-nominated Música Mestiza, which covers a workshop she led at the University of Michigan for a classical string quartet plus trio of Andean panpipe players. In 2017, Frank founded the Gabriela Lena Frank Creative Academy of Music, a non-profit training institution for emerging composers from a vast array of demographics and aesthetics.
Frank joins a distinguished list of Eddie Medora King Award recipients, including Chen Yi (1999), John Corigliano (2001), Joan Tower (2005), John Adams (2007), Kevin Puts (2013), Jake Heggie (2016), and Jennifer Higdon (2018).