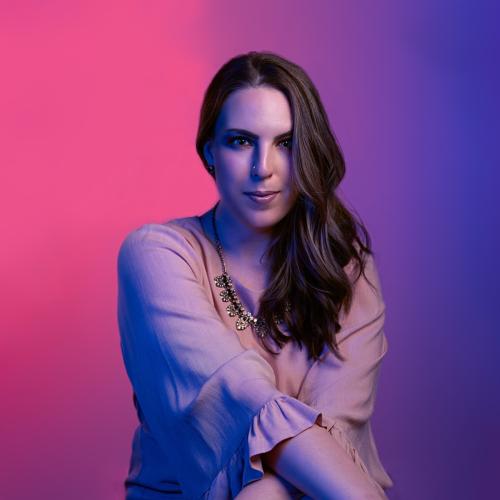 Assistant Director for Operations
Page Stephens is a mezzo soprano, voice teacher and arts administrator based in Austin, TX with a soft spot for new music.
Stephens has premiered works by Matthew Lyons, Donald Grantham, Thomas B. Yee, Dana Lyn, Adrienne Inglis, Russell Podgorsek, Alex Heppelmann, Katherine Poukinskis, Steven Sérpa, Franklin Piland, and others. In April 2022, she premiered the role of Eva Mozes Kor in Thomas B. Yee's Holocaust remembrance opera, Eva and the Angel of Death. Stephens recently recorded Mark Kilstofte's The White Album with pianist Chuck Dillard, after giving the New York premiere of the song cycle with Copland House, the Austin premiere with the UT New Music Ensemble, and the Pacific Northwest premiere with Dillard.
During the COVID-19 pandemic in 2020, when live performances were still few and far between, Stephens became a founding member of the new music collective Less Than <10 which put on streamed performances of new and reimagined canonical repertoire, inviting composers and artists to talk about their work. Additionally, she helped found VAMP, an all-female vocal quintet, which champions music by women and living composers.
Throughout her time in Austin, Stephens has performed with several UT Austin ensembles, Austin Symphony Orchestra, line upon line percussion, Sō Percussion, Density512, invoke string quartet, Tetractys New Music, Fast Forward Austin, Austin Chamber Music Center, Austin Shakespeare, Butler Opera Center, Alamo City Opera, Inversion Ensemble, the Tinsel Singers, Conspirare, Local Opera Local Artists, Ars Longa Ensemble, Austin Cantorum, and many of Austin's fantastic pianists.
In addition to performing, she maintains a busy private studio of voice students. Her students have gone on to study voice or musical theater at University of Redlands, Peabody Conservatory and Northwestern, Trinity, Ouachita Baptist and Florida State Universities. Her professional students regularly perform as soloists around Austin.
Prior to singing, Page studied dance for many years. She owes a great deal to those instructors for teaching her how to listen and exposing her to a wealth of music.
Contact Information
Campus location
MRH 3.830
Areas of Assistance
Box Office
Scheduling
Communication/PR
Website Maintenance
Operations
BSoM Policies & Procedures
Education
Doctor of Musical Arts
The University of Texas at Austin
Master of Music 
The University of Texas at Austin
Bachelor of Arts
Duke University