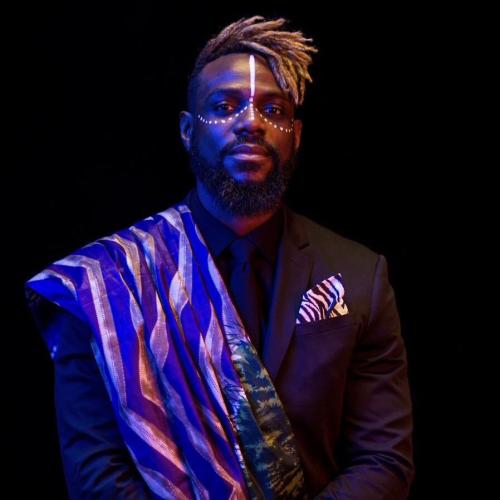 Assistant Professor of Composition
Foxworth Centennial Fellowship
Hailed by Herbie Hancock as showing "great promise as a new voice in the further development of jazz in the future," educator, arranger, and award-winning composer Omar Thomas (b. 1984) has created music extensively in the contemporary jazz ensemble idiom. Omar previously served as an Associate Professor of Harmony at Berklee College of Music and a Visiting Professor in Music Theory at The Peabody Institute of The Johns Hopkins University. He has thrice been awarded the Certificate of Distinction in Teaching from Harvard University, where he served as a Teaching Fellow for four years. He was awarded the Boston Music Award's "Jazz Artist of the Year" in 2012. In 2017, he was selected to participate in the Cité Internationale des Arts residency in Paris, and in 2019 was the chosen recipient of the prestigious National Bandmasters Association/Revelli Award, honoring excellence in wind band composition.
Omar's music has been performed in concert halls and on stages across the country and internationally. His work is featured on Dianne Reeves's Grammy Award-winning album, "Beautiful Life." His big band, the 18-piece Omar Thomas Large Ensemble was formed in 2008. The group's first album, "I Am," debuted at #1 on the iTunes Jazz Charts and peaked at #13 on the Billboard Traditional Jazz Albums Chart. Their second release, "We Will Know: An LGBT Civil Rights Piece In Four Movements," has been hailed by Grammy Award-winning drummer, composer, and producer Terri Lyne Carrington as being a "thought provoking, multi-layered masterpiece" which has "put him in the esteemed category of great artists." Says Terri Lyne: "Omar Thomas will prove to be one of the more important composer/arrangers of his time."
Jazz Harmony in Practice
The Post-Genre Era
Large Ensemble Arranging
Contact Information
Campus location
MRH 4.112
Teaching Areas
Composition
Education
Master of Music 
The New England Conservatory of Music
Bachelor of Music 
James Madison University