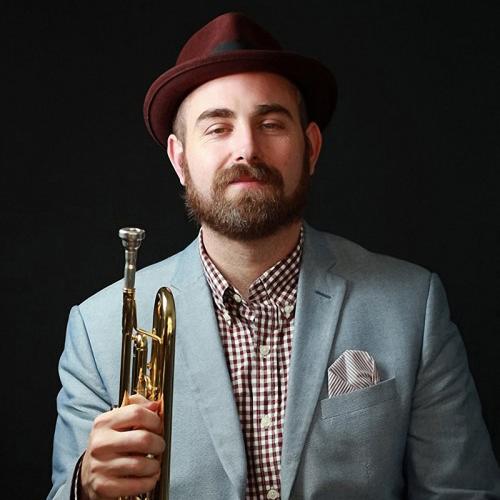 Director, Jazz Orchestra
Lecturer in Jazz Trumpet
Mike Sailors is a critically acclaimed Trumpeter, Valve Trombonist, Arranger, Composer and Educator who has toured the world, both as a leader and a sideman. He currently splits his time between New York City and Austin, Texas.
Sailors leads The Mike Sailors Nonet, co-leads The New Alchemy Jazz Orchestra, and is a member of the GRAMMY nominated Multiverse Big Band, led by Bobby Sanabria.
Sailors has received commissions and composed/arranged for the North American Saxophone Alliance, Mack Avenue Records, Decca Records, Peter Bernstein, Ryan Kisor, Dick Oatts, Dewey Redman, Terrell Stafford, Jimmy Cobb, Lady Gaga and many other organizations, jazz greats and entertainers. He also is a Copyist for the Jazz at Lincoln Orchestra led by Wynton Marsalis, The Essentially Ellington High School Jazz Competition and a former Copyist for The Afro Latin Jazz Orchestra led by Arturo O'Farrill.
Deeply committed to education, Sailors has presented masterclasses and workshops throughout the United States as part of Jazz at Lincoln Center's "Let Freedom Swing" program, as well as throughout NYC's Five Burroughs. In addition to his work with JALC, Sailors frequently appears as a guest artist with College and High School jazz programs, most recently with Lethbridge College in Lethbridge, Canada and The Blinn College Jazz Festival in Texas.
At UT, Sailors leads the Jazz Trumpet Studio, teaches Jazz Improvisation and mentors students looking to create careers in the music industry.
MUS 307
Jazz Appreciation
MUS 228J
Jazz Improvisation
Applied Jazz Trumpet
Contact Information