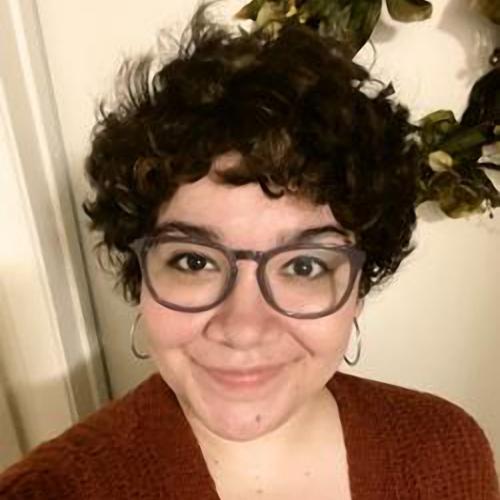 Graduate Program Coordinator
Marina Martinez is the Graduate Coordinator for BSOM and loves helping students succeed at UT. Growing up in East Texas, she was heavily involved in the arts, participating in the Tyler Civic Ballet, East Texas Youth Orchestra, and, as a violinist, performed with many ensembles (oftentimes alongside her instructors). Her high school fiddle group was even invited to play at the Tyler Rose Festival, which marked both the largest audience she'd performed before and the only time she has ever worn cowboy boots.
She earned her BA in Anthropology from The University of Texas at Austin in 2016. During her time as a student, she was involved with the Liberal Arts Honors Music Ensemble, volunteered with Hook 'em Arts, and worked at Texas Performing Arts with the Student Engagement division.
In her free time, Marina enjoys knitting, writing for a silly online publication, chilling with her cat, and running a D&D campaign. (Also, she lost her sheet music in MRH in 2011, so if anybody has found a heavily annotated copy of 'The Lark Ascending', please let her know.)
Contact Information
Campus location
MRH 3.702A
Areas of Assistance
Advising & Registration
Graduate Office
Education
Bachelor of Arts
The University of Texas at Austin