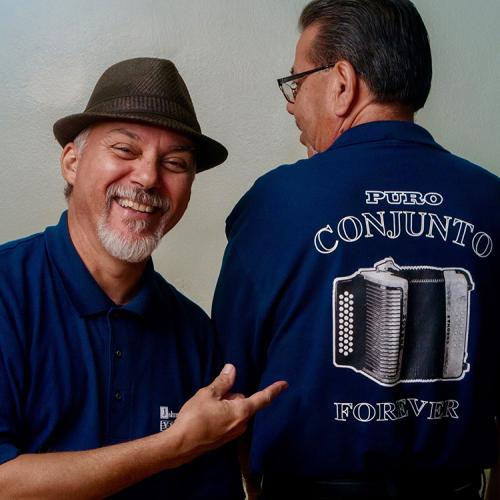 Jean Jacques "JJ" Barrera is a 7th generation Texan whose ancestors founded Victoria, Texas. JJ is a working musician and an Adjunct Professor at the University of Texas at Austin. He helps teach the music and history of Conjunto music an ethnomusicology class with international musician/ accordionist Joel Guzman. The Fall and Winter classes help to instruct students how to perform songs of Conjunto/Norteño music a regional Texas/Mexico music (now popular around the globe). This music is based on the Diatonic Button Accordion and the Bajo Sexto (twelve string acoustic/electric bass guitar). JJ is also the innovator and owner of the first National Reso-phonic Bajo Sexto in the world (see July 2007 vol. 21 page 44 of Vintage Guitar Magazine.)
Among JJ's diverse genres of music utilizing electric; upright bass and bajo sexto includes Rock, Funk, Soul, Surf/Lounge Instrumentals, Texas Blues, Conjunto/Tejano, Cajun/Zydeco, Cow Punk and Son Jarocho. Some of the groups he has performed with and recorded with, are: Johnny Degollado,The TailGators, Teisco Del Rey, Santiago Jimenez Jr., Bronze Band, Conjunto Aztlan, T. Tex Edwards, Blue Boy Benoit (France) and Albert Ray (Italy).
J J has performed throughout the continental United States, Mexico, Canada, Australia, New Zealand, Denmark, Norway, Sweden, Finland, the Netherlands, Belgium, France and Spain.
J J Barrera is an endorser of (Made in USA) GENZLER Amplification products and the Salinas Bajo Sexto.
ENS 096C, 106C, 186C
Conjunto Ensemble
 
Contact Information
Campus location
MRH 3.202
Ensembles