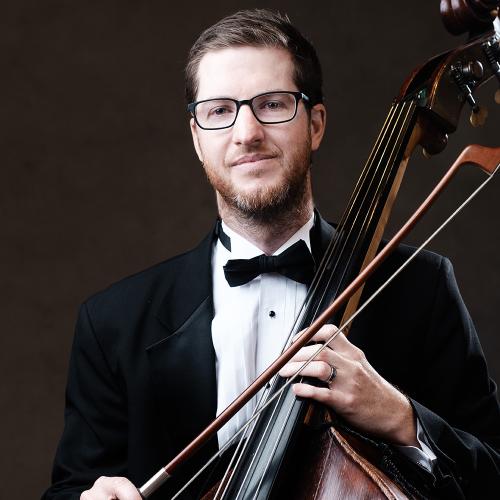 Performance Librarian

Instrument Room Supervisor
CJ Johnson was born in Michigan and earned his Bachelors from Valparaiso University and Masters from Georgia State University. His primary teachers were Brian Ferguson, Chicago Lyric Opera, and Emory Clements, Atlanta Opera. Upon graduating, he spent two years on cruise ships playing music. Since then, he has played with numerous orchestras in the southeast, including Columbus (GA), LaGrange, Charleston, Greenville, and Tallahassee. While freelancing in Georgia, he started working with the LaGrange Symphony Orchestra as Orchestra Manager and Principal Librarian and teaching privately at LaGrange College.
CJ moved to Austin in 2016 to become the Performance Librarian for the University of Texas at Austin Butler School of Music. As Librarian, CJ is responsible for providing music for all BSoM ensembles. While working at UT Austin, he also serves in many Central Texas orchestras, including Austin Symphony, Abilene Philharmonic, Central Texas Philharmonic, along with a calendar of other music engagements. He is also the Orchestra Librarian for the Abilene Philharmonic.
When not playing music, CJ enjoys relaxing outdoors with his wife and two sons.
Contact Information
Campus location
MRH 2.616
Areas of Assistance
Performance Library
Instrument Check-out
Education
Master of Music Performance
Georgia State University
Bachelor of Music Performance
Valparaiso University