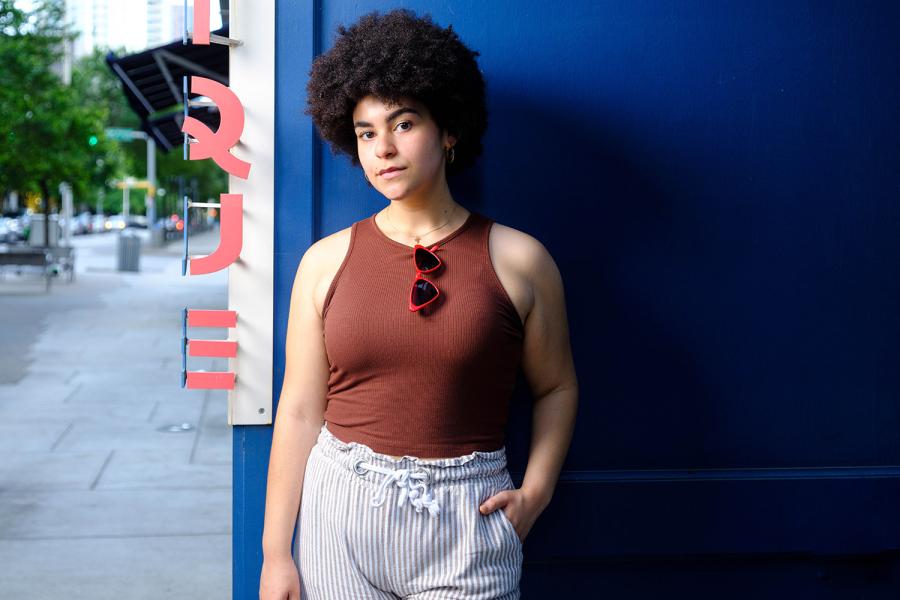 Following the murder of George Floyd in May 2020, protesters flooded city streets around the U.S. and throughout the world. While the movement was sparked by that single event, it led to broader reflections on the system that allowed it. From police relations in predominately Black communities to employment discrimination to unfair lending practices, many in this country, individuals and institutions, reckoned with their own role in perpetuating racism.
The Butler School of Music was no exception, and in the summer of 2020 the school's leadership started an ongoing initiative intended to increase diversity amongst faculty, staff and students while also expanding the curriculum. "Racism is a barrier to our fully realized humanity," said former Butler School Director Mary Ellen Poole. "We can't scale that barrier until we analyze and acknowledge the structures propping up the racism of our policies and practices as a music school."
Some changes have already been implemented. Students majoring in jazz studies and performance, for instance, will find more courses in African and African diaspora studies this year, which can replace core requirements in Western and classical music history and theory. The number of jazz courses have increased within the degree as well, allowing students to concentrate more deeply on the jazz idiom and the contributions of African Americans to that artform. On top of that, student groups are launching this year specifically for music students of color with financial support from the Butler School.
These are the first wave of changes resulting from anti-racist working groups initiated last year by Poole. The groups were divided by areas of study and performance: ethnomusicology and musicology, jazz, music teaching, music theory, ensembles, as well as one group devoted to structural barriers that limit the school's accessibility for some students. Comprised of faculty and students, the groups were instructed to evaluate curriculums, recruiting and development of students and faculty of color, and offer practical changes to cultivate more diversity within their respective departments. 
While the landmark events in American history during the summer of 2020 instigated the working groups, it wasn't the first time Poole had seriously reflected on the state of classical music, its omnipresence in music schools and the kinds of people it appeals to. "The business of classical music was looking more and more clueless and unsustainable given its insistence on a very narrow repertory of dead white male European composers," she said.
It's not that canonical works no longer have value, but times have changed, and as the U.S. population increasingly diversifies, those pursuing music degrees and audiences consuming music are increasingly diverse, shifting the focus from Western classical towards multicultural and other forms of popular music.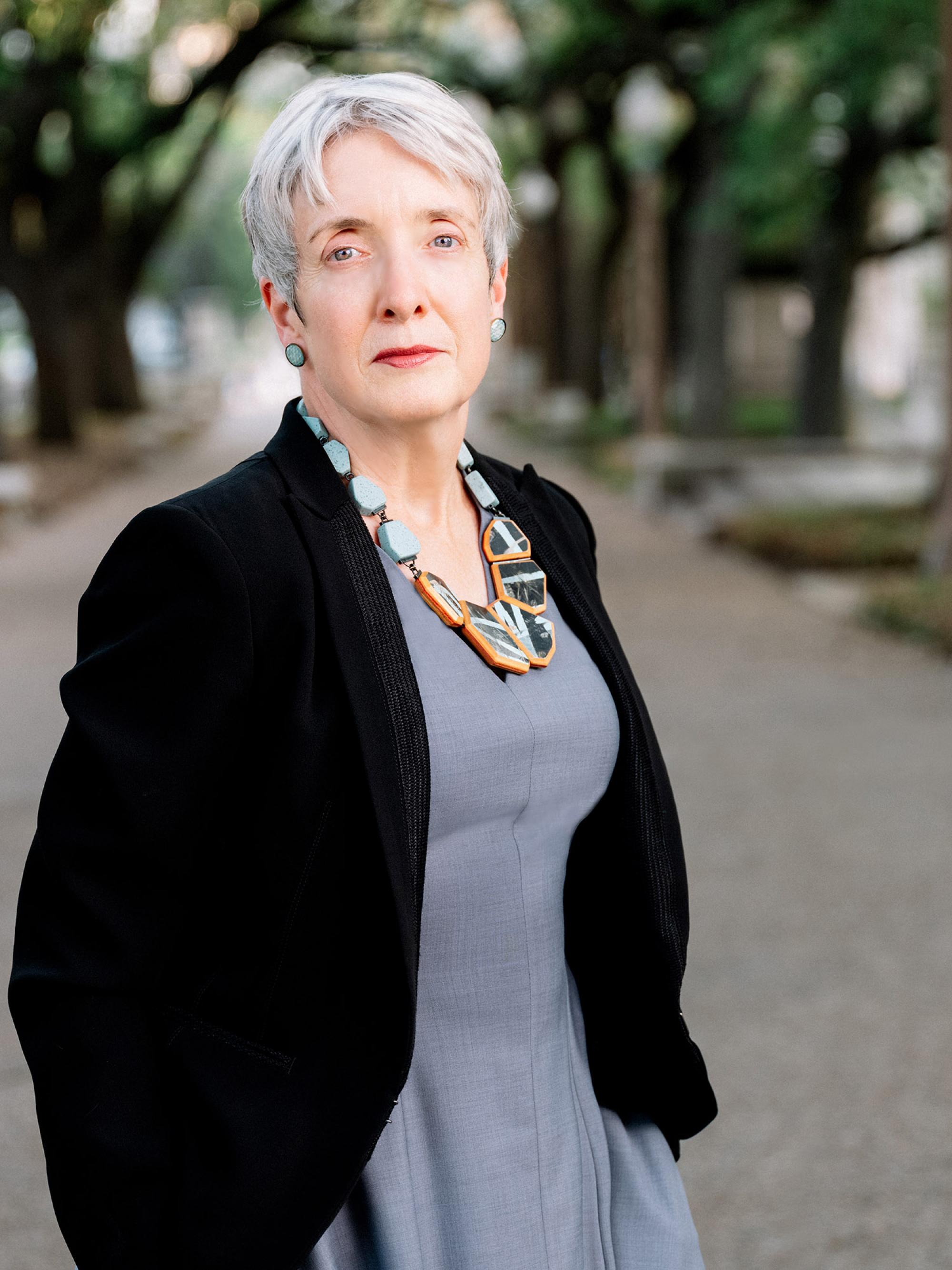 Mary Ellen Poole 
Poole knew a reflection this deep would be long, arduous and uncomfortable, but she wasn't interested in releasing hollow statements or one-time donations; she wanted a profound and sincere reflection on the Butler School's role in maintaining the status quo; a system that often favors well-resourced students and faculty. 
But with emotions raw following George Floyd's murder coupled with the crushing weight of a global pandemic, Poole questioned whether it was the right time. "I was worried that people just wouldn't have the emotional bandwidth," she said.
But with help from faculty, Poole forged ahead with the project. More students were included than professors, which Poole said was intentional, and faculty were instructed mainly to listen during the first few meetings. "If we don't listen to students and give their ideas serious respect, we knew we'd only make cosmetic changes that would maintain the comfort level of those of us in positions of power," Poole said.
One of the students selected in the music teaching group was Thea Kilbane, now a Butler School senior pursuing a bachelor's degree in music and human learning. Born and raised in Austin, a city with an African American population under eight percent, Kilbane, a clarinetist and lifelong band member, was the only Black person in her high school band. But she said she didn't give it much thought until she joined Longhorn Band freshman year and saw Ogechi Ukazu, a Butler School doctoral candidate in wind conducting and one of the band's teaching assistants. 
"I saw her and I was like, whoa, she has braids and she looks so cool," Kilbane said. "I just wanted to talk to her and get to know her because she's finally somebody I felt instant trust with."
Kilbane said representation is important to her, something she's realized to an even greater extent working as a band assistant at a local Austin middle school. She said many of the students of color gravitate towards her. "They're like, 'oh my gosh, there's color in her,'" Kilbane said. "'She has something different to offer.'"
Although Kilbane said she has never felt discriminated against because of her race, life growing up as one of the only Black students has been taxing. It's uncomfortable, for instance, when other students gaze at her every time race is discussed in class, as if she's automatically designated to speak on behalf of all African Americans. It's exhausting watching the tokenization of exceptional Black musicians when all she wants is for them to be treated like everyone else. And it's frustrating the way some of her white, Generation Z peers jockey for position on social media as the Black Lives Matter number-one ally.
"It just got so blown out of proportion where, I mean, it's guilt relief, right?" Kilbane said about her peers' social media behavior amidst the height of the BLM protests in 2020.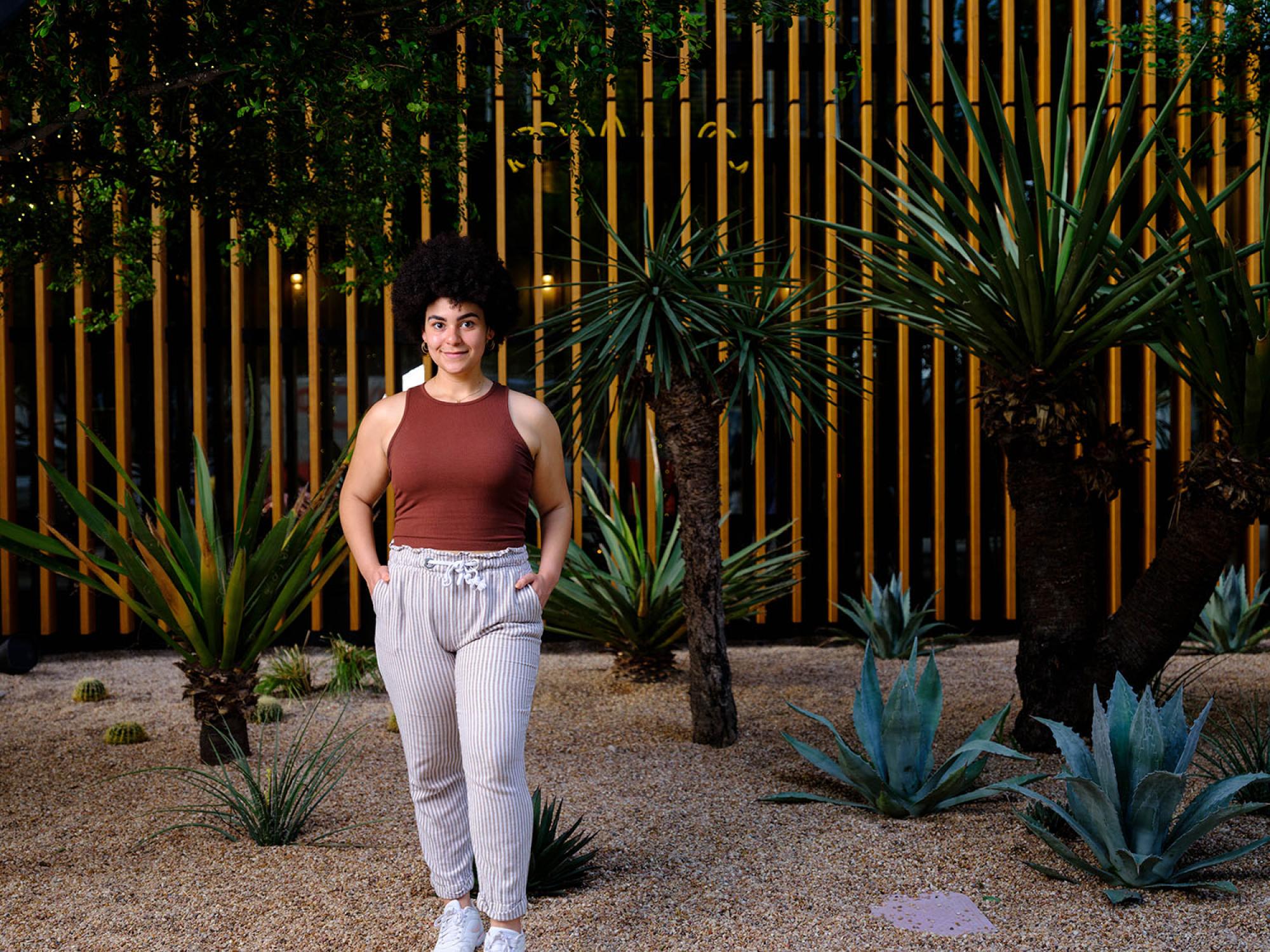 Thea Kilbane 
When Kilbane joined her working group led by Butler School Professor of Music and Human Learning Amy Simmons, she appreciated the candidness with which she was able to speak, particularly regarding the curriculum. She noted in her first couple years at the Butler School that classes surrounding music history and culture were often Western centric, whereas classes exploring multicultural music to her seemed more like fillers.
In addition to curriculum changes that will allow students to explore more diverse genres as part of degree requirements, beginning this year the Butler School is exploring funding to recruit and develop young musicians of color in middle and high schools through outreach programs.
Diversity within the student body is a difficult matter for institutions like the Butler School, which, as Poole pointed out, identifies at least in part as a conservatory of music. Conservatories pride themselves on exclusivity, which means admissions criteria are fundamentally built around access and privilege. 
Students who pursue performance degrees generally possess a high skill level coming into the Butler School. So, it's necessary to consider the set of privileges that favor some students over others. "It's early exposure to classical music, the money and leisure to pay for lessons, instruments, concert attire, summer festivals," Poole said.  "The quality of a school's music program, access to piano lessons and music theory classes, and the teacher's connections. I could go on. But how can we not exclude when our self-definition is built on exclusion?"
Butler School percussion student Ali Pappa, who participated in the group assigned to examining structural barriers, is passionate about this issue, particularly finding ways the Butler School can be more accessible to disadvantaged students. Pappa said he attended a small high school with a modest music program, wasn't able to take private drum lessons as a kid, and didn't understand the audition process until arriving at the Butler School as a transfer student.
On top of that, Pappa said he's not much interested in pursuing traditional routes like a spot in Austin's symphony orchestra. Instead, he'd like to work in music in a way he hasn't yet discovered, but is hoping to prepare for as a student. "The point of a university is to give students a degree that gives them the tools they need to apply to the real world," Pappa said.
Both Pappa and Kilbane are pursuing minors in arts administration, which is offered by the College of Fine Arts at UT Austin. It gives students exposure to behind the scenes work in music. "You get to explore what it means to be on the production side of arts organizations and that's something that I've always been really interested in," Pappa said. "Finding that minor opened up a whole new world for me."
While Poole said no initiative of this magnitude is perfect, she hopes the anti-racist working groups are a start, and that the work will continue as she heads to the next chapter of her professional career. 
"Undoing racism is not a soft or easy task; it will take many lifetimes, but we must keep taking steps forward," she said.