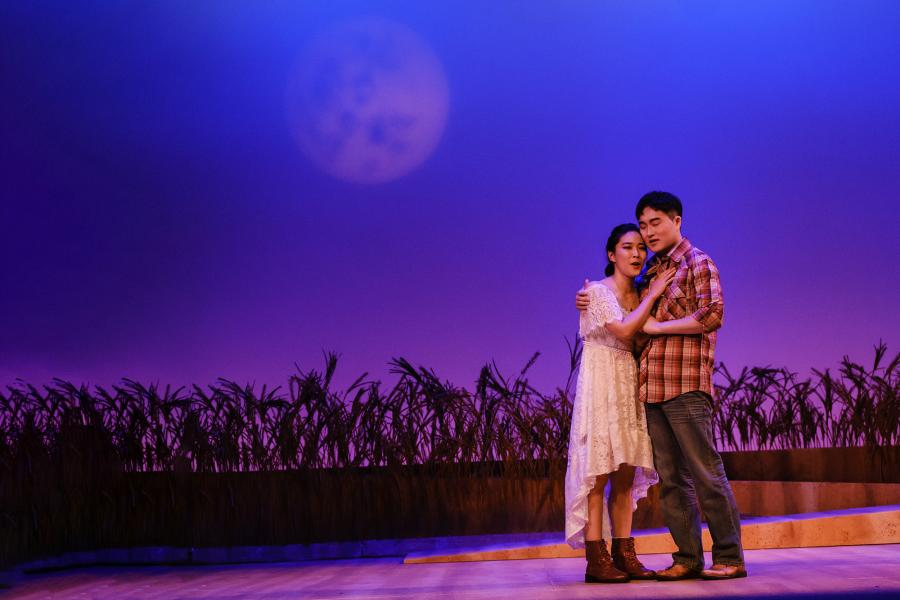 by Gaetano Donizetti
Matthew Schulz, director
Douglas Kinney Frost, conductor
In Italian with English surtitles
---
In vino veritas! Donizetti's bubbly romantic comedy follows Nemorino, a shy and hapless peasant, in his pursuit of the betrothed heiress Adina. After meeting a charlatan and purchasing a magic "elixir of love" – in truth, just a bottle of cheap Bordeaux – Nemorino is sent down an unlikely path that may in fact prove the powerful efficacy of wine in love. Sensual, sentimental and bright, The Elixir of Love is a triumph of sincerity that features one of the best-loved romanzas, "Una furtiva lagrima." 
---
Event Details
$10 – 20
All University of Texas at Austin students are allowed one free ticket as long as they are available. Student tickets must be picked up at the Box Office with valid student I.D. Seating is unassigned. There are four wheelchair spaces available in McCullough Theater.
Please review security policies for McCullough Theatre prior to your visit.