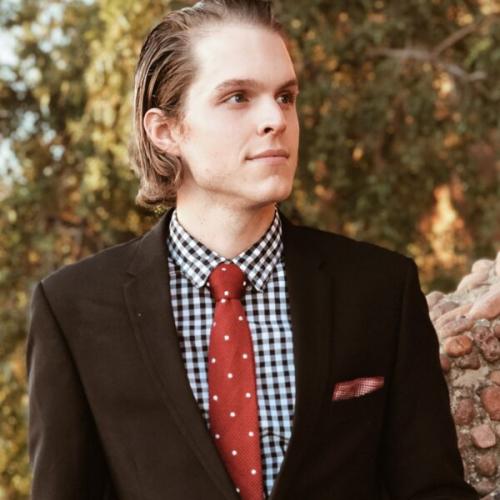 Piano Project Coordinator
Described as "mature beyond his age" and a "…bright and shining star in the firmament of the South African music scene," by newspaper Beeld, Willem de Beer is quickly becoming one of the foremost South African concert pianists.
Willem de Beer was the winner of various competitions, including the largest classical music competition in South Africa, ATKV's Muziq (2014); UNISA's 5th National Piano competition (2019); the Lionel Bowman Beethoven Competition (2017); the Olive Liebertz Bursary Competition (2016); the Wakkerstroom Music Festival Bursary Competition (2015); the Philip H. Moore Competition (2013); UNISA Music Scholarship Competition (2012); the First Atterbury National Piano Competition (2011); and the Arts Trust National Piano Competition (2009). Willem was also a main prize winner, and the joint winner of the Piano Category at UNISA's 120th Anniversary Bursary Concert (2014). Willem was also the runner-up at the SAMRO Overseas Scholarship Competition (2017) and finalist in the Stellenbosch International Chamber Music Festival Bursary Competition (2015). During 2016, Willem competed in the 13th UNISA International Piano Competition and was selected to compete in the First Olga Kern International Piano Competition, held in the New Mexico. Willem won the Kern Foundation's prestigious Aspiration Prize.
Since 2009, Willem was fortunate enough to appear with all of South Africa's professional orchestras and most of its semi-professional ensembles. During these engagements he was able to work with various international, as well as local, conductors. Willem has attended master classes with various celebrated international artists in South Africa and abroad. These artists include Jerome Lowenthal, John Perry, Ramsi Yassa, Marian Rybicki, Petronel Malan, Fali Pavri, Golda Vainberg-tatz, Vyacheslav Gryaznov, and Antonio Pompa-Baldi. During 2014, Willem received his BMus cum laude under the guidance of Professor Joseph Stanford from the University of Pretoria. He graduated as one of the best students in the whole of the Humanities Faculty. He completed a Master's degree (cum laude) in Piano Performance at the University of Pretoria under Dr Bryan Wallick in 2018, and obtained a second Master's degree at the University of Texas at Austin under the supervision of Prof. Anton Nel. Willem is currently pursuing a doctorate degree in piano performance at the University of Texas at Austin under the tutelage of Prof. Anton Nel. Willem is married to Reneé de Beer and together they have a beautiful baby girl, Rebekah.
Contact Information
Teaching Areas
Piano Project
Areas of Assistance
Piano Project