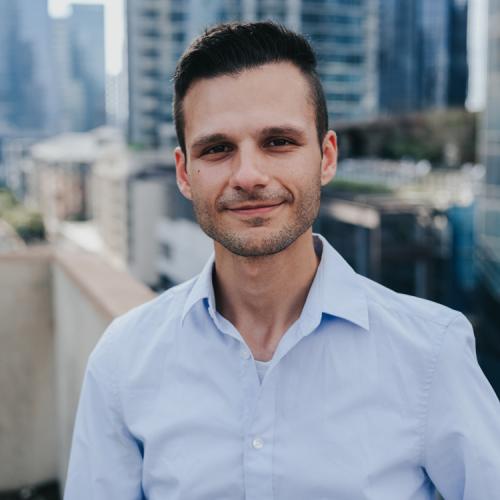 Teaching Assistant, Saxophone
Thomas Kurtz is a passion-driven individual who enjoys a multi-hyphenate career as an educator, performing artist, researcher, and musician's health specialist. While finishing his Doctor of Musical Arts degree in Saxophone Performance, alongside a portfolio in Arts and Cultural Management and Entrepreneurship, he is also completing an executive certificate from The Global Leaders Program, which combines university-curated synchronous training with on-site training and leadership development in diverse ground settings, working to ensure that cultural initiatives continue to serve and enrich communities for generations to come. 
As a performing artist, Thomas has garnered numerous prizes in various national and international competitions, appearing as a soloist at Carnegie Hall, and contributing to notable national and international conferences. Additionally, he is the co-editor of No Broken Links, a directory aimed at embodying works by composers from historically underrepresented communities.
Highlighting Thomas' research experience is his role as a Research Analyst for the City of Austin's Cultural Arts Division, curating the 2019 and 2021 World Cities Culture Report. This is a comprehensive report on the culture offered in global world cities, assessing both the supply of and demand for culture, and reporting the thinking of cultural policymakers in those places. Thomas' own research seeks to investigate how music and performance was used as a form of social justice during the ACT UP movement, in response to the AIDS epidemic.
As an educator, Thomas encourages his students to be aware of the feedback and information they receive in their own practice, so they can make informed decisions regarding their playing. The goal is for his students to be cognizant both inside and outside of the practice room, as it is mindfulness that aids students in self-identifying and problem-solving. Hecurrently serves as Adjunct Saxophone Professor at San Antonio College.
ENS 108
University Saxophone Ensemble
MUS 115F
Woodwind Instrument Fundamentals
SAX 201
Lower-Division Saxophone
 
Contact Information