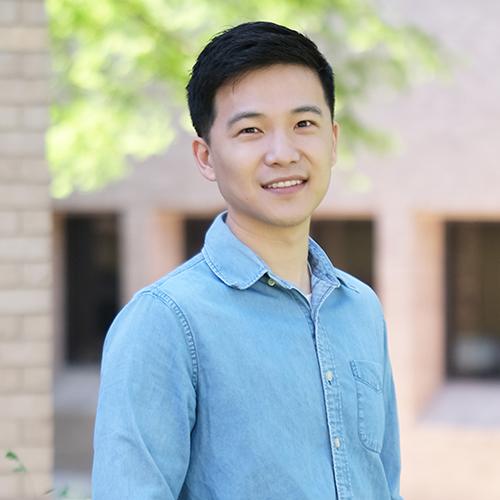 Peng Liu received his PhD in Musicology from the University of Texas at Austin (UT-Austin) in 2021, where he currently works as a lecturer in musicology. Drawing on an extensive body of primary sources—including press reports, correspondences, sheet music, and other archival documents, his dissertation critically examines how German musician Anna Caroline de Belleville successfully navigated her long musical career in the nineteenth century, as virtuoso pianist, composer, and music entrepreneur. In addition to women musicians and piano music and culture, his research interests also include Chinese/Chinese American music and identity politics and music and meaning. His articles, reviews, and translations have been published or are forthcoming in The Journal of Musicology, Notes (The Quarterly Journal of the Music Library Association), Journal of Central Conservatory of Music, Journal of Tianjin Conservatory of Music, and Music Culture Studies. He has regularly presented his work at regional, national, and international refereed conferences, including the annual meeting of the American Musicological Society (AMS), the North American Conference on Nineteenth-Century Music, the International Conference on Women's Work in Music, and Music of Asian America Conference. His research has been supported by a COFA/Graduate School Continuing Fellowship at UT-Austin, the H. Robert Cohen/RIPM Fund from the AMS, and Music & Letters Trust Award. In 2018, he was selected as winner of the AMS-Southwest Chapter's Hewitt-Oberdoerffer award for best graduate student paper. As Co-President for UT-Austin's Association of Graduate Ethno/Musicology Students (AGEMS) in 2018-2019, he initiated and chaired the 2019 UT-Austin Graduate Music Conference. He currently serves as a member of the Communications Committee at the AMS.
MUS 342/379K
Music of Asian Americans
MUS 380-5
Advanced Studies in the History of Music: Nineteenth Century
MUS 381
Reference & Research Materials in Music
MUS 387L
Women and Music in the Nineteenth Century
MUS 387L
Italian Opera: Rossini to Puccini
MUS 387L
Piano, Gender, and Performance
MUS 395W
Writing about Music
Peer Reviewed Journals
2023 "Constructing a Versatile Virtuoso Persona: Anna Caroline de Belleville and Mediating the Competing Tastes of Critics and Audiences." The Journal of Musicology, forthcoming.
2020 "What might Robert Schumann's Nachtstücke (Op. 23) hold?" Journal of Tianjin Conservatory of Music 137, no. 3 (October 2020): 43-51. [In Chinese]
2018 "A Semiotic Approach to the Singing Style: Analyzing Three First Movements from Beethoven's Piano Sonatas." Journal of the Central Conservatory of Music 153, no. 4 (December 2018): 91-102. [In Chinese]
Book Reviews
2022 Review for Chen Yi, by Leta E. Miller and J. Michele Edwards. Notes: the Quarterly Journal of the Music Library Association, forthcoming.
2022 Review for Exploring Musical Narratology: The Romeo and Juliet Myth in Music, by Małgorzata Pawłowska. Notes: the Quarterly Journal of the Music Library Association. Forthcoming.
Translations (in Chinese)
2021 Robert Hatten, "Staging Subjectivity as Spiritual Freedom: Beethoven's 'Emergent' Themes." Music Culture Studies 18, no. 2 (2021): 157-67.
Contact Information
Campus location
MRH 3.206
Teaching Areas
Musicology
 
Research Areas
Piano Music and Performance Culture
Women Musicians
Chinese and Chinese American Contemporary Music Music and Meaning
Education
Doctor of Philosophy
The University of Texas at Austin
Master of Music
The University of Texas at Austin
Bachelor of Arts
China Conservatory of Music