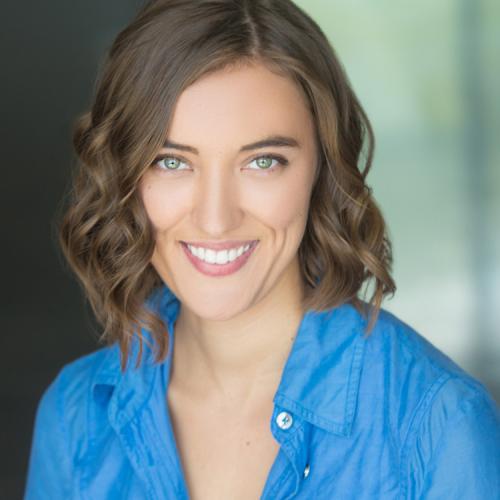 Academic Assistant for Social Media
Leah Hollingshead is a coloratura soprano currently living in Austin, Texas. She got her start through musical theatre, the gateway drug to the classical music world. Some of her favorite roles of this genre include Cosette in Les Misérables and Lucinda in Into the Woods. Other memorable performances include Eve in Haydn's Creation and premiering the role of Maureen in Jack Coen's Folk and Flora.
Leah particularly enjoys collaborating with living composers to premiere new music that doesn't fit neatly into any one genre. Highlights of this variety include appearing as the 1st Soprano in the Dana Lyn's chamber operetta A Point on a Slow Curve, providing the voice line for Nathan Nokes' doctoral thesis The Sound of Paper Words (a reflection on navigating the school system with undiagnosed dyslexia), and portraying Miriam Kor in Thomas Yee's opera Eva and the Angel of Death.
Leah received her Bachelor of Music from Vanderbilt University, where she served as President of the Blair School of Music Student Council. In the fall of 2021, Leah began pursuing her Master's in Vocal Pedagogy at UT Austin's Butler School of Music, where she studies with mezzo-soprano Jill Grove.
Accolades include 1st place in the Vocal division and 2nd place Overall in the Bach Festival Society Young Artist Competition, and 1st place in the Sophomore Women's division of the NATS Competition.
Leah manages the BSoM Facebook and Instagram pages. She's the person to contact if you want BSoM's social media channels to highlight a musical achievement or promote an upcoming performance!
Contact Information
Areas of Assistance
Butler School Social Media Channels
 
Education
Bachelor of Music
Vanderbilt University