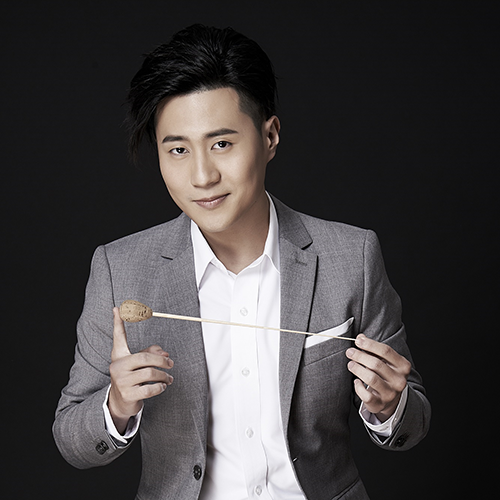 Co-Director, University Orchestra

Teaching Assistant, Orchestral Conducting
Ke Yuan Hisn is one of the six semi-finalists in the first edition Lliria City of Music Conducting Competition. He is also the semi-finalist in the 17th Khachaturian International Conducting Competition. Ke Yuan earned his Master of Music degree at the University of Texas at Austin. He now continues studying with Professor Farkhad Khudyev at UT for his doctoral degree in orchestral conducting. He is the winner of the Gino R. Narboni Endowed Presidential Scholarship and Vincent R. DiNino Endowed Scholarship.
Ke Yuan was born in Taiwan, and he completed his Bachelor of Music degree at the Soochow University. He also received the Conducting Certificate at the National Chinese Orchestra Taiwan Academy. Ke Yuan has participated in several international conducting masterclasses. He studied with Carl St. Clair, Larry Rachleff, Donald Schleicher, Rodney Winther, Yan Huichang, Apo Hsu, Annie Chung, and Tsung Yeh. Recently, he was invited to participate in the 11th International Conducting Competition Jeunesses Musicales Bucharest in Romania and the 2nd Augsburg International Conducting Competition in Germany.
Ke Yuan Hsin has served as the Assistant Conductor of the Soochow University orchestra and the Pingtung Symphonic Band in Taiwan. In 2015, he founded the Soochow Creative Orchestra in Taipei and served as its Music Director until 2018. After 2019, he serves as a Music Director of the University of Texas University Orchestra and an Assistant Conductor of the University of Texas Symphony Orchestra in Austin, Texas.
Contact Information
Campus location
MRH 2.116A
Ensembles
Teaching Areas
Orchestral Conducting
Education
Doctor of Musical Arts
The University of Texas at Austin
Master of Music 
The University of Texas at Austin