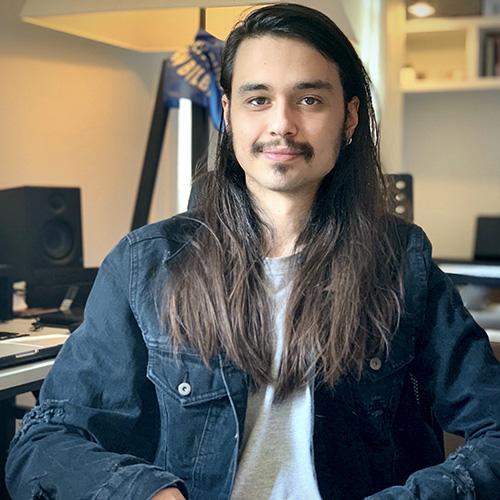 Teaching Assistant in Music Technology
Gabriel Araújo is a composer interested in exploring the possible dialogues between popular and concert music. His works often derives from poetic images and abstractions extracted from other musical works such as popular songs or electronic dance music forms. His writing is specially motivated by ideals of reconstruction and recomposition, of deforming and mashing-up, of remodelling preexisting contexts, although sometimes he might be caught composing from jokes.
Gabriel studied composition at the Federal University of Goiás (Brazil) with Paulo Guicheney. He holds a master's degree in mixed composition (acoustic and electronic) from the National Conservatory of Lyon (France), where he was mentored by Michele Tadini and attended the classes of composers Martin Matalon and François Roux. He is currently a graduate student at UT's Music Composition DMA program.
Contact Information
Campus location
MRH 4.174
Teaching Areas
Electronic Music Studio
Composition 
Education
Master of Music
Conservatoire National Supérieure Musique et Danse de Lyon
Bachelor of Music
Universidade Federal de Goiás